Podcast: Play in new window | Download
Thanks so much for coming by to check out Episode 48 of The New Family Podcast where blogger Julie Nowell shares her family's story of moving to Saltspring Island.
With the hectic pace of life, there's probably few among us who haven't entertained escape fantasies geared to achieving a simpler life. My guest Julie Nowell writes a hilarious blog called "3 Chickens and a Boat" where she chronicles the incredible reinvention of her family that came with a move from the suburbs to a small Gulf Island in B.C. with a back yard full of chickens and goats. It's a remarkable story that starts with her husband coming home from a tough day at work one Friday, a talk with a psychic on the weekend, finding a company who offers independent property valuations and then putting their house up for sale that Tuesday. But while their move to Saltspring Island may sound impulsive, the changes are actually very intentional. Julie and her husband wanted to live somewhere that had everything they needed but not much more than that, and most importantly, to show their kids that they too can take risks to get the life they want.
Here are some great resources related to my discussion with Julie.
Julie's blog 3 Chickens and a Boat
Julie's writing on their move to Saltspring
Blunt Moms, another site Julie publishes
Julie's Favourite Parenting Advice:
"I think it was my grandma, my mom's mom, who said it to me, but she said, 'You're going to make a lot of mistakes in your life when you raise your kids. And people are going to think you're making a lot of mistakes. But the best part is you'll only make mistakes that don't matter to you. They might matter to other people. But the things that you do wrong in parenting are the things that don't really hold any value to you. So just focus on the stuff that matters and don't worry about the rest."
Sponsor for this Episode: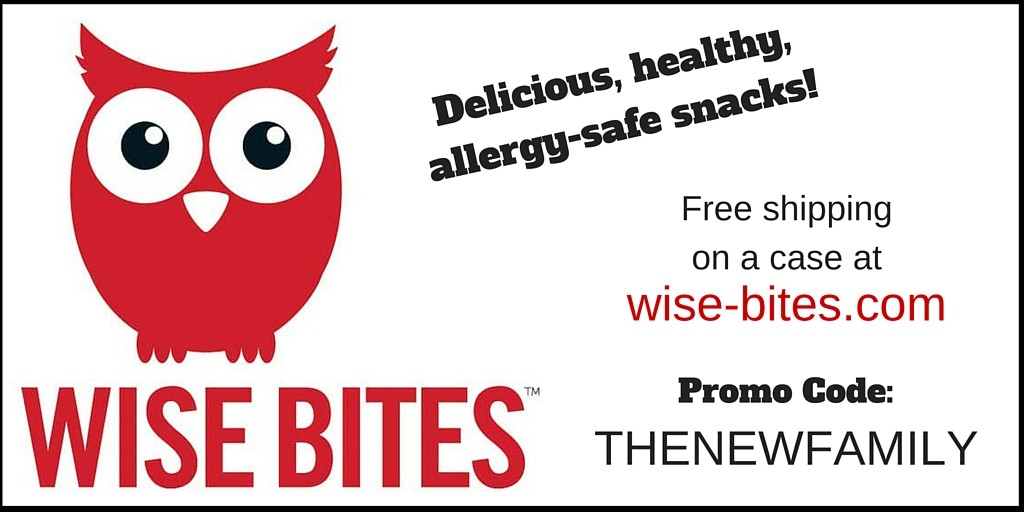 This episode is brought to you by Wise Bites, makers of healthy, allergy-safe snacks that are great for the whole family and perfect to send to school. To get free shipping on a case, go to wise-bites.com and use promo code THENEWFAMILY at checkout!.
Here are all the ways you can listen to our show:
Subscribe to The New Family Podcast in iTunes
Subscribe to The New Family Podcast on Stitcher Radio
Subscribe to The New Family Podcast on these other Android Directories
Subscribe to The New Family Podcast by RSS
I wrote an e-book called 11 Ways to Keep Your Family Weeknights From Spinning Out of Control. To get it for FREE, simply subscribe to our newsletter recapping the best of thenewfamily.com and the podcast!
Please follow and like us:
---
---
---