When your son is born with polycystic kidney disease (PKD) on World Kidney Day you find meaning and motivation beyond the sadness and irony.
By way of quick background, my wife and I welcomed our first son in 2007 who's the poster child of health, happiness and hope. I'm a bit of a Superman fan and with my wife and I both being teachers, when it came to naming our son the list of "No's" was plentiful. We had never taught a Clark, but loved the name and it fed into my love of Superman. My wife letting me make his middle name Kent was a bonus.
For those who don't know, Superman's 'S' on his chest is a family crest, more or less, meaning hope. I would've never have guessed that less than four years later, Clark would have a brother, and that hope—the feeling that what is wanted can be had—is what would begin to define our family.
Our second son, Harrison, was born on March 8, 2012 with autosomal recessive polycystic kidney disease (ARPKD), which we had never even heard of. Turns out, PKD is one of the most common, life-threatening, genetic diseases affecting 1 in 500 Canadians and millions worldwide. The recessive form is less common, affecting 1 in 20,000 and there is currently no cure or treatment for the disease.
I've been an artist almost my whole life but a couple of years before Harrison was born, I was very much struggling with a creative, social and entrepreneurial purpose beyond simply making art for money. At just the right time, I met Brett Wilson, one of Canada's leading businessmen, a philanthropist, and now a mentor of mine, who once asked me: "How can you use your knowledge, network and personal passion to creatively meet the world's greatest needs?"
With kidney disease among the leading causes of death globally and impacting me personally, the answer was clear.
Shortly after, I launched POP Remedy, a social enterprise where a comic strip syndicate meets social innovation. It's a place where comic artists can create and fuel great projects that help good causes. POP Remedy champions and supports the efforts of the PKD Foundation of Canada—the only organization solely dedicated to fighting PKD—among other charities and organizations. I also became involved with Kidney Grit, a private foundation that provides grants to registered charities, and launched a campaign on Patreon, a crowdfunding platform that allows artists to obtain funding from their fans or patrons.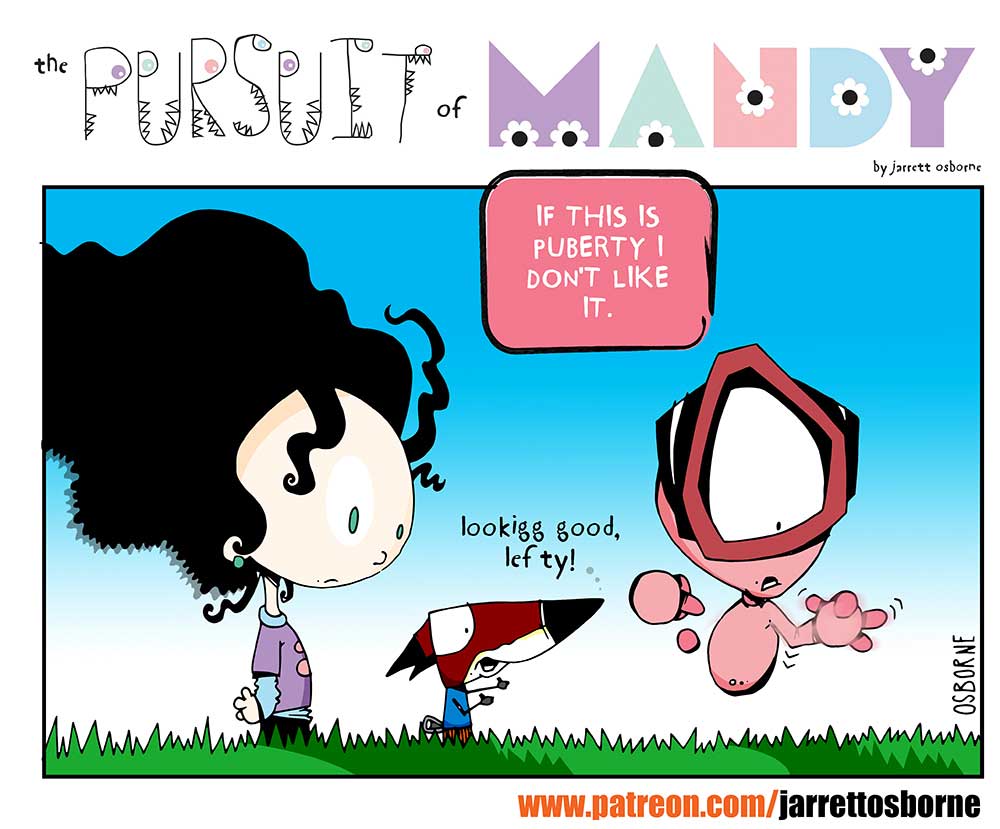 Through fighting Harrison's disease, I've learned many things. I've learned that marketing towards disease campaigns determines survival for those diagnosed and that social innovation includes taking risks in the pursuit of new ideas. I've also learned that grit, the passion and perseverance towards long-term goals, such as ending kidney disease, is a trait one must have more than any other.
This year, March 10 marks World Kidney Day. For my family, this day is an opportunity to raise awareness for the 1 in 10 Canadians battling kidney disease alongside Harrison. It's a reminder that we've come far in treating kidney disease but we aren't at the finish line yet.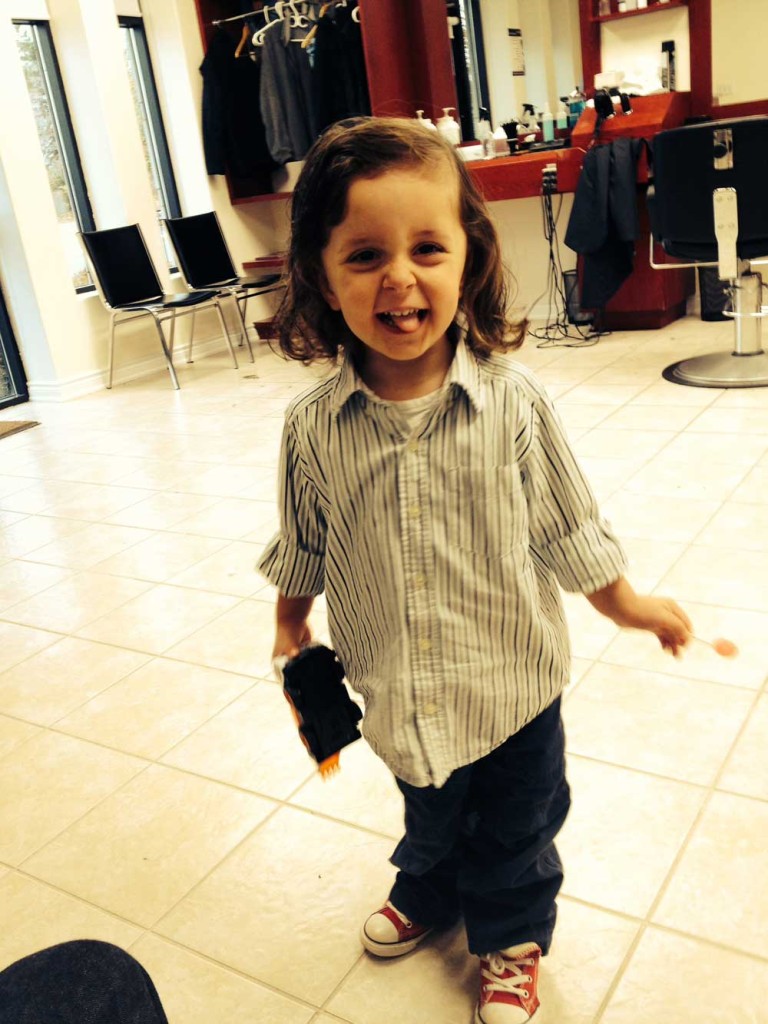 Harrison is currently "healthy." Looking at him, nobody would know that internally, his kidneys are fighting an unforgiving, epic battle. He has overcome speech, muscle tone and dietary obstacles all within the first four years of his life. What keeps us going is hope and never allowing the disease to define our son and family. Harrison is the best thing that could have happened to our family and we are exponentially better because of him. We are indebted to him and we will pay him back by fighting this disease every single day.
So what does Harrison think about all of this? He doesn't. Like his father, he's mostly concerned with superheroes. Already, he is fiercely passionate and unwavering in his morals. Most importantly, he has a lot of love for his family and the people in his life. The only thing we disagree on is his love for Batman—I've tried converting him to team Superman but he isn't budging.
This is #1000families post number 197. Do you have a family story of your own to contribute to the 1,000 Families Project? Or do you know a family that might want to do so? Learn more about how the series got started and how to get involved here. You can find all of the #1000families posts here.
We wrote an e-book called 11 Ways to Keep Your Family Weeknights From Spinning Out of Control. To get it for FREE, simply subscribe to our newsletter recapping the best of thenewfamily.com and the podcast!
Please follow and like us:
---
---
---