Podcast: Play in new window | Download
Thanks so much for coming by to check out Episode 50 of The New Family Podcast where I share the story of my own unique family structure following separation and divorce.
For this milestone episode—number 50!—I'm telling the story of my own unique family structure. My guest is the father of my kids, Derek DeCloet, who lives across the driveway from me with his new wife. The kids alternate nights between our places in a very fluid ways, usually seeing us both of us at some point in any 24 hour period. It's our unconventional lifestyle that inspired me to start thenewfamily.com and this podcast. Please join us in the first conversation we've had publicly about our next-door-neighbours co-parenting relationship.
Here are some great resources related to my discussion with Derek.
Our story, "Conscious Uncoupling Before it Was Cool"
Our Facebook Community "Positive Co-Parenting After Divorce"
Podcast Episode 9: Conscious Uncoupling with Katherine Woodward Thomas
Best Books to Read When You're Going Through Separation or Divorce
Blending Families: The Tricky Parts of Making Two Families into One
What to Do When You Want a Positive Co-Parenting Relationship But Your Ex is Making it Impossible
Derek's Favourite Parenting Advice
"I think the stuff that I've tended to find appealing as advice goes is the idea of following your own instincts, trusting your gut. Nobody knows your kids better than you do. Nobody loves them the way you do. And parenting is about a million little judgement calls in life and it's not always clear exactly what the right call is. Sometimes you're choosing between a couple of bad options. You have to check your instincts against your peers, your friends your co-parents and say, 'Am I thinking of this right?' But you kind of have to believe in yourself as a parent, I think. Because we can all do this. We can all do this in the best way we know how if we trust what's inside us."
Sponsor for this Episode: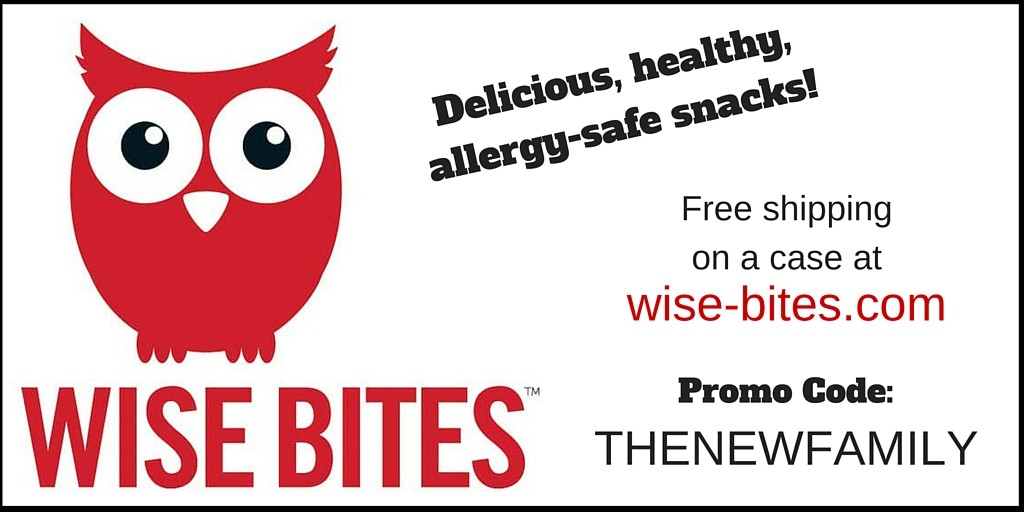 This episode is brought to you by Wise Bites, makers of healthy, allergy-safe snacks that are great for the whole family and perfect to send to school. To get free shipping on a case, go to wise-bites.com and use promo code THENEWFAMILY at checkout!.
Here are all the ways you can listen to our show:
Subscribe to The New Family Podcast in iTunes
Subscribe to The New Family Podcast on Stitcher Radio
Subscribe to The New Family Podcast on these other Android Directories
Subscribe to The New Family Podcast by RSS
I wrote an e-book called 11 Ways to Keep Your Family Weeknights From Spinning Out of Control. To get it for FREE, simply subscribe to our newsletter recapping the best of thenewfamily.com and the podcast!
Please follow and like us:
---
---
---