Podcast: Play in new window | Download
Thanks so much for coming by to check out Episode 51 of The New Family Podcast where I chat with author Rebecca Traister.
My guest on the show today, Rebecca Traister, has been called "the most brilliant voice on feminism in this country." A writer at large for New York Magazine and a contributing editor at Elle, Rebecca has written about women in politics, media and entertainment for a host of top-notch publications including Salon, The New Republic, The New York Times and The Washington Post among others. Her latest book, All the Single Ladies: Unmarried Women and the Rise of an Independent Nation, chronicles not only the recent dramatic decline in marriage rates and rising average age of marriage, but the important points in history that have helped women establish independent adulthood that is not defined by marriage. She shares her observations about the changing face of marriage in our culture, and what this means for how we're forming families today.
Here are some great resources related to my discussion with Rebecca.
Rebecca's book All the Single Ladies: Unmarried Women and the Rise of an Independent Nation
Rebecca's website including book tour dates
Susan B. Anthony's speech "Homes of Single Women"
Rebecca's writing in New York Magazine
Rebecca's Favourite Parenting Advice
"The best piece of parenting advice I've ever received is something I remember my mother telling me, not when I became a parent but when I was a little girl. I think about it in terms of how I talk to my children. There was some period when I was younger when I had a friend who was sort of, I don't know, doing something that was sort of advanced and bad. It could have been smoking, could have been drinking, could have been sex. I don't remember. But I was talking about it with my mom in this sort of excited way and my mother said this thing made such an impact on me. She said, 'You know, I understand why that's appealing to you but I have to tell you that there are certain things that when you're older and you're a grown-up, you don't get to play in the same ways, and there are certain kinds of pleasures that are reserved for when you're grown-up and it's really too bad to use them up when you're young because then they won't be such a pleasure to you when you're old.' That worked on me. I was like, 'Ahhh, fun stuff to save for when you're older!' I think of that sometimes as a really good moment of parenting."
Sponsor for this Episode: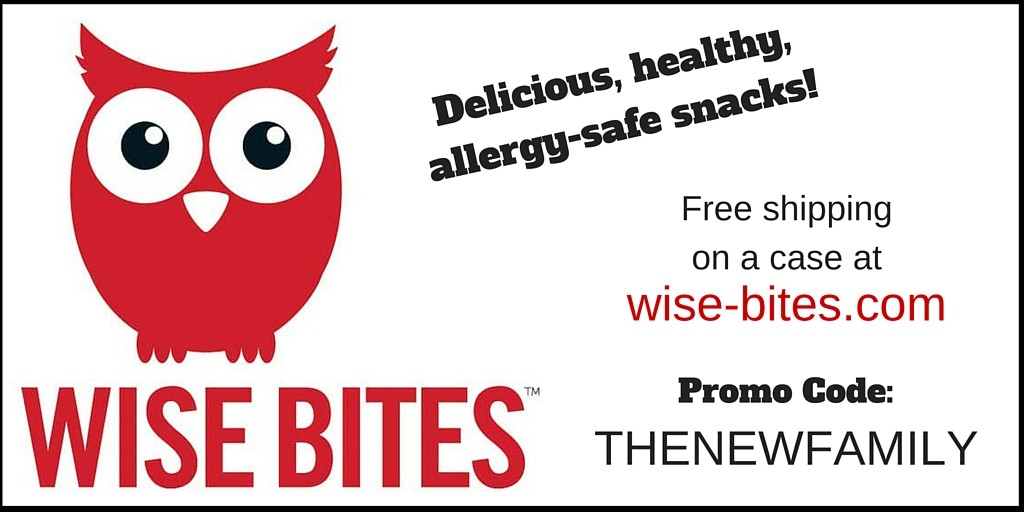 This episode is brought to you by Wise Bites, makers of healthy, allergy-safe snacks that are great for the whole family and perfect to send to school. To get free shipping on a case, go to wise-bites.com and use promo code THENEWFAMILY at checkout!.
Here are all the ways you can listen to our show:
Subscribe to The New Family Podcast in iTunes
Subscribe to The New Family Podcast on Stitcher Radio
Subscribe to The New Family Podcast on these other Android Directories
Subscribe to The New Family Podcast by RSS
I wrote an e-book called 11 Ways to Keep Your Family Weeknights From Spinning Out of Control. To get it for FREE, simply subscribe to our newsletter recapping the best of thenewfamily.com and the podcast!
Please follow and like us:
---
---
---