Podcast: Play in new window | Download
Thanks so much for coming by to check out Episode 53 of The New Family Podcast all about kids and social media.
It seems that nearly every day there's another news story about what kids are doing online and a lot of it is quite alarmist. If you believe these reports, all of our kids are either cyber bullying or sexting each other, possibly both, and that it will soon be the end of days. Don't get me wrong, broadband search.net cyber bullying stats show that 87% of people have witnessed cyber bullying so it is obviously happening, but not every child is doing it. My guest Andrew Campbell is here to assure us that this isn't the fact the case and to chat about how we can ensure we're up to speed with how-and why-are kids are using social media. Andrew is an educator, speaker and writer who blogs about education and technology. His thoughts on education have been published in The Toronto Star, The Globe and Mail and The Hamilton Spectator among others, and he speaks on education at conferences throughout Canada and the United States. Andrew teaches Grade 5 in Brantford, Ontario, and he's expert on the relationship between kids and technology, including social media.
Here are some great resources related to my discussion with Andrew:
Andrew's blog post "Social Media, 'American Girls' and Moral Panic"
Andrew's article "Are Teens Behaving Badly Online"
Andrew's article "Do You Know Where Your Children Hang Out Online?"
It's Complicated: The Social Lives of Networked Teens by Dana Boyd
Connect with Andrew on Twitter
Podcast Episode 39: Talking to Your Kids About Sexting
Andrew's Favourite Parenting Advice
"From when my kids were very young I've been just a huge fan of the work of Barbara Coloroso. She's just fantastic and one of the things that I got out of her writing and and her work on parenting that I carry through not only in my education but as a parent is to have ultimate respect for the child or the teenager that you're working with. To believe that they are capable. To believe that they are worthy of being treated with as much respect as you can, and to be able to set firm boundaries for them and make sure that they understand that they choices ultimately are theirs and that they have to accept the consequences of the choices they make and believing that they can do that. That's a very difficult thing for a lot of parents or people who work with kids to do. Because kids make bad choices all the time. We all do. But often times we want to jump in and try to protect kids from the bad choices that they make and not let them feel the consequences. But that's where the learning is. So what I try to do always is respect kids' rights, to choose whatever it is they want and to stand with them as they experience the consequences but not shield them from it. Let them learn from it and grow."
Sponsor for this Episode: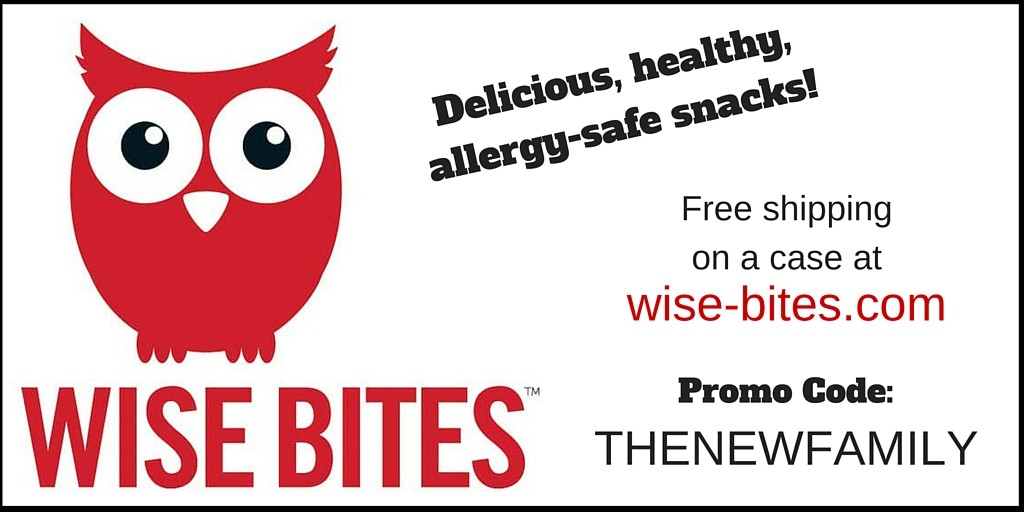 This episode is brought to you by Wise Bites, makers of healthy, allergy-safe snacks that are great for the whole family and perfect to send to school. To get free shipping on a case, go to wise-bites.com and use promo code THENEWFAMILY at checkout!.
Here are all the ways you can listen to our show:
Subscribe to The New Family Podcast in iTunes
Subscribe to The New Family Podcast on Stitcher Radio
Subscribe to The New Family Podcast on these other Android Directories
Subscribe to The New Family Podcast by RSS
I wrote an e-book called 11 Ways to Keep Your Family Weeknights From Spinning Out of Control. To get it for FREE, simply subscribe to our newsletter recapping the best of thenewfamily.com and the podcast!
Please follow and like us:
---
---
---