Podcast: Play in new window | Download
Thanks so much for coming by to check out Episode 59 of The New Family Podcast where we make the case for bringing back the sleepover party!
It seems the sleepover is far more rare than it was when we were kids and that's a shame. Perhaps that's no surprise given that we're quite a hovering and cautious generation of parents who is less willing to relinquish control of our kids' supervision by letting them sleep elsewhere. And as my guest today explains, most parents probably over-estimated the amount of work involved on the hosting side. The last time author Chris Shulgan was on the show to discuss why parents fear the wrong things, we had a bit of side conversation about the sleepover as an important rite of passage for kids. Chris and his wife, Chantel, are avid sleepover party throwers, and today he and I discuss why we need to ensure the tradition continues. Chris also shares his secrets for hosting a successful sleepover, including how he manages to get the kids to clean up after themselves!
Chris's Sleepover Tips
1. First of all, have them. And with lots of different kids at the same time. There's no better way to get to know your kids' friends, which also helps you get to know your kid. Sleepovers provide your kids with the opportunity to better know their friends, which makes them more comfortable when they're all together at school or elsewhere. If possible, have it on a weekend day, like Saturday, so you can extend the party to the next day. If it's the summer, then you can even book some waterslide rentals and plan some other fun day activities for the kids!
2. Have a plan. Make sure all the parents know start and stop times. Chris suggests 5 p.m. to 11 a.m. the following day.
3. Decorate! If this is a birthday party, it's going to be better if you decorate. Think balloons, streamers, bunting, fairy lights or even a custom neon sign that says "Happy Birthday". A pinata can also be a fun activity for when the kids arrive, and you can fill it with snacks that they can save for watching a film later.
4. Get outside. The kids will be excited when they first arrive so get them outside as quicky as you can. Let them burn off their energy and then feed them. Pizza is easy and every kid likes it.
5. Then leave them alone for awhile. Stay out of their way. No screens yet. Pillowfights, wrestling, makeup application, never have I ever questions that are available at Pluc, hair braiding, whatever. Just give them the opportunity to amuse themselves on their own. Especially if you've banned screens, which you should, some of them may be like, "What can we do?" Don't answer them. "It's not the parents' job to tell the kids what to do. You guys can figure it out on your own."
6. Get sorted for bed relatively early. At some point before 9 p.m. get the kids' beds set up and have them get into PJs.
7. Have a tech blackout. If you've caved and allowed the kids their crutches of phones, tablets or laptops, take them away by 9 p.m. That stuff keeps kids excited and awake, so you need some time for them to wind down. But how are they going to wind down…?
8. Play a movie! Not a long one. Ideally, one that's over by 10:30 p.m. Hopefully the kids fall asleep while they watch. If they don't, lights out immediately after the movie. Kids can talk but no roughhousing.
9. Don't let them stay up too late. We did that a couple of times before we became Sleepover Ninja Parents and learned to regret it. Kids get cranky when they're tired. Also, they're exponentially more likely to get homesick. Get them to bed at a decent time.
10. Allow screens before breakfast. Anything to keep them quiet before you've had your coffee.
11. Make breakfast an event. Everyone eats together at the table, including the parents. This gives you a chance to talk to your young guests and get to know them.
12. Send them outside again. After breakfast, some more outdoor time will help them burn off more energy.
13. Make sure all sleepover participants clean up. Have kids get the mattresses back on the proper bed frames, fold up blankets, sweep or vacuum the chips and popcorn and get the pop cans into the recycle bins. Kids who know they're going to have to clean up will be less likely to cause a mess the next time around.
And you're done! Good for you! Now go take a nap!
Here are some other resources related to my discussion with Chris.
Chris's book Superdad: A Memoir of Rebellion, Drugs and Fatherhood
Dan Gardner's book Risk: Why We Fear the Things We Shouldn't and Put Ourselves in Greater Danger
Podcast Episode 4: Helicopter Parenting and Over-Scheduled Kids
Photo Credit: Martin Thomas
Sponsor for this Episode: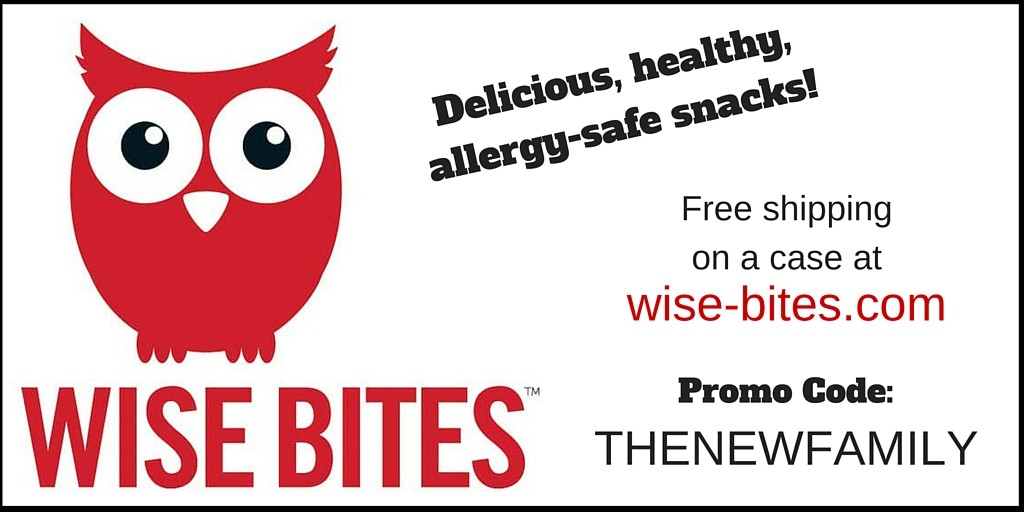 This episode is brought to you by Wise Bites, makers of healthy, allergy-safe snacks that are great for the whole family and perfect to send to school. To get free shipping on a case, go to wise-bites.com and use promo code THENEWFAMILY at checkout!.
Here are all the ways you can listen to our show:
Subscribe to The New Family Podcast in iTunes
Subscribe to The New Family Podcast on Stitcher Radio
Subscribe to The New Family Podcast on these other Android Directories
Subscribe to The New Family Podcast by RSS
I wrote an e-book called 11 Ways to Keep Your Family Weeknights From Spinning Out of Control. To get it for FREE, simply subscribe to our newsletter recapping the best of thenewfamily.com and the podcast!
Please follow and like us:
---
---
---