Podcast: Play in new window | Download
Thanks so much for coming by to check out Episode 60 of The New Family Podcast where we talk with a dedicated male doula.
My guest on the podcast today is a male birth doula. Brian Salmon also goes by the name The Birth Guy, though as a surfer from California he is kind of hoping the term "dude-la" will take off. Brian also owns his own 3-d and 4-d ultrasound clinics, and he's a certified lactation counselor, too. He teaches childbirth classes for dads called "Rocking Dads," couples birth classes called "Facilitating Fearless Birth" and is soon launching his the Rocking Dads video series and online course soon. Brian bring a really unique perspective to child birth that is wonderfully inclusive of dads and places a lot of emphasis on maintaining the couple connection after baby arrives. He also tells us what it's like to be in such a female-dominated field. The answer may surprise you!
Find out more about The Birth Guy and his work here.
The Birth Guy's YouTube Channel
The best piece of parenting advice that Brian has ever received:
"I'm going to have to tell you it's got to be about the relationship, and even now I co-parent with my ex-wife, we have 2 daughters—an 11-year-old and a 6-year-old—and it's work sometimes. Communication makes all the difference because when you guys are communicating happily, even if you're divorced and not together, your children are so much happier, they really are. And the other thing really is, I am completely honest with my daughters—I don't sugarcoat anything. I'm straightforward with them and my daughter has not lied to me ever really, my 11-year-old and you know that's like to me that's really impressive and so what happens is I actually every once and a while will not believe her on something so I double check it and when I'm wrong I'm like I am so bad for not believing you that you know it said something different on the paper but I have to be humble and I have to breakdown and let her know I'm vulnerable and I respect her enough, both of them, enough to be honest that when I'm wrong, I'm wrong. That's it, there's no skating around it. I'm into let's be honest and open and enjoy our life as a family."
Sponsor for this Episode: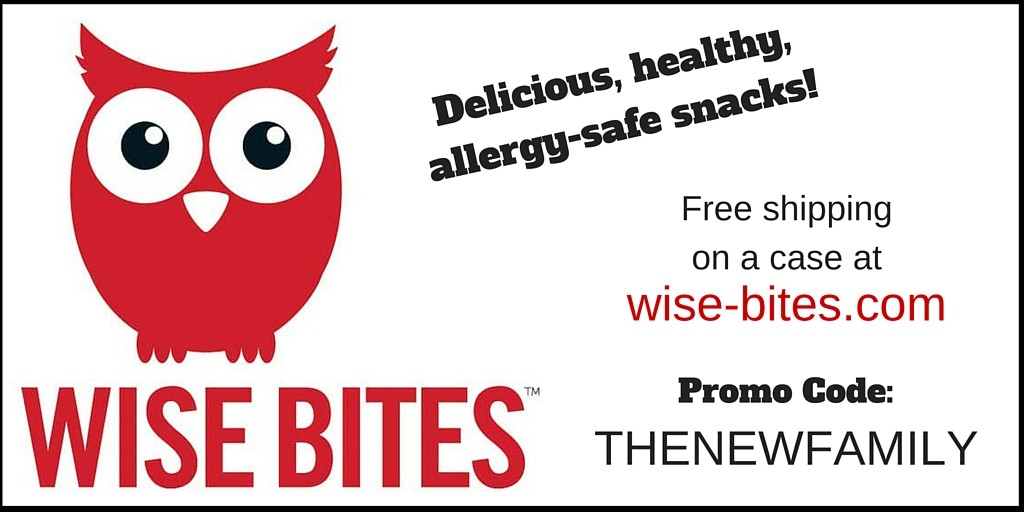 This episode is brought to you by Wise Bites, makers of healthy, allergy-safe snacks that are great for the whole family and perfect to send to school. To get free shipping on a case, go to wise-bites.com and use promo code THENEWFAMILY at checkout!.
Here are all the ways you can listen to our show:
Subscribe to The New Family Podcast in iTunes
Subscribe to The New Family Podcast on Stitcher Radio
Subscribe to The New Family Podcast on these other Android Directories
Subscribe to The New Family Podcast by RSS
I wrote an e-book called 11 Ways to Keep Your Family Weeknights From Spinning Out of Control. To get it for FREE, simply subscribe to our newsletter recapping the best of thenewfamily.com and the podcast!
Please follow and like us:
---
---
---