Podcast: Play in new window | Download
Thanks so much for coming by to check out Episode 62 of The New Family Podcast where we explore deeply held cultural assumptions and myths surrounding marriage and divorce.
On this episode I'm joined by Drs. Danielle and Astro Teller. Danielle and Astro are co-authors of the book Sacred Cows: The Truth About Marriage and Divorce and they also have a popular Tedx Talk by the same name. Through their own divorces they learned how widely held cultural assumptions and misinformation that nobody thinks to question create unnecessary heartache for people who are already suffering through a terrible time. They call these assumptions "Sacred Cows" and today they're going to explain some of these. They also point out that there's little definitive evidence that divorce is damaging to children long-term.
Here are some great resources related to my discussion with Danielle and Astro.
Danielle and Astro's book website
Danielle and Astro's book Sacred Cows: The Truth About Marriage and Divorce
Danielle and Astro's Tedx Talk
Podcast Episode 9: Conscious Uncoupling with Katherine Woodward Thomas
Best Books to Read When You're Going Through Separation or Divorce
Our Facebook Community Positive Co-parenting After Separation and Divorce
What to Do When You Want a Positive Co-Parenting Relationship But Your Ex is Making it Impossible
Danielle and Astro's Favourite Parenting Advice
"I think we both agree on this that its as something my father told us it's his believe, and I think not unsupported belief that children are going to grow up according to how their personalities are programmed and they're going to follow their own wishes and desires. As parents our job should be to love them and then give them a secure environment. But in terms of how we try to mould our children, that we should really just focus on creating an environment at home that we can be happy with it, have rules that make sense to us, have the level of chaos in our home by where we're comfortable with it, don't judge other people who have different rules. Because in the end, the kids are going to grow up to be who they're going to be so don't put your energy into trying to change them as people. Just create your environment in the way you think is best and go with it."
Sponsor for this Episode: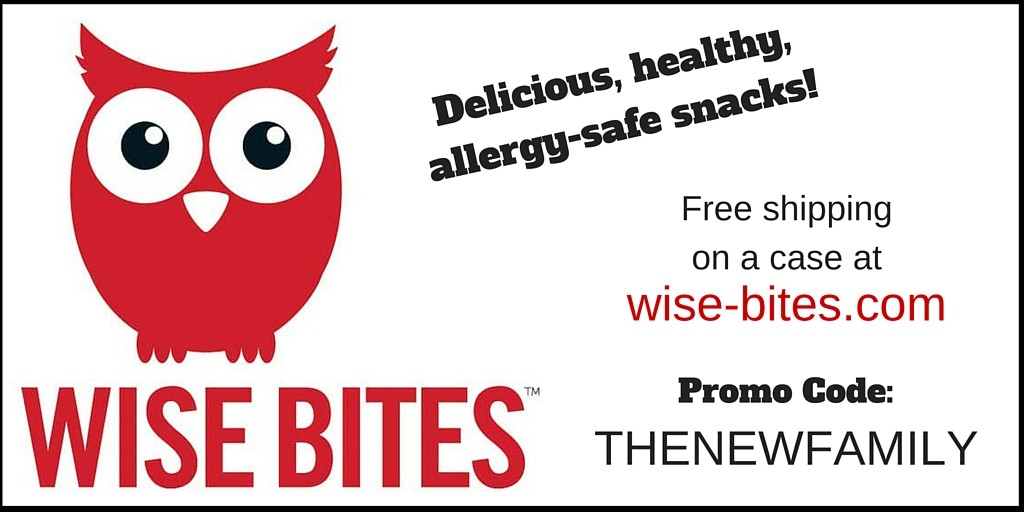 This episode is brought to you by Wise Bites, makers of healthy, allergy-safe snacks that are great for the whole family and perfect to send to school. To get free shipping on a case, go to wise-bites.com and use promo code THENEWFAMILY at checkout!.
Here are all the ways you can listen to our show:
Subscribe to The New Family Podcast in iTunes
Subscribe to The New Family Podcast on Stitcher Radio
Subscribe to The New Family Podcast on these other Android Directories
Subscribe to The New Family Podcast by RSS
I wrote an e-book called 11 Ways to Keep Your Family Weeknights From Spinning Out of Control. To get it for FREE, simply subscribe to our newsletter recapping the best of thenewfamily.com and the podcast!
Please follow and like us:
---
---
---