Podcast: Play in new window | Download
Thanks so much for coming by to check out Episode 63 of The New Family Podcast where we talk straight about the tough stuff and the courage it takes to parent.
There's nothing quite like parenting for confronting us with our own vulnerabilities, weaknesses and patterns from the past. We love our children like crazy, yet they can try our patience like no one and nothing else. Yet there's this pressure to act like everything is magical and wonderful. My guest on the podcast today is Casey O'Roary, a mom, educator and parenting coach who talks frankly about the fact that parenting just isn't easy every day of the week. Casey was an elementary school teacher in the three-room school house in the Cascade Mountains in Washington State. She has an MA in education and today she teaches parenting workshops and hosts her own fantastic parenting podcast, The Joyful Courage Podcast. Casey talks to us about the personal transformations that can come about as a result of our relationships with our kids and how to navigate some of the tough stuff we encounter along the way.
Here are some great resources related to my discussion with Casey.
Casey's online training resources for parents
Casey's parent coaching services
Casey's Favourite Parenting Advice
"The best thing that I received came from my positive discipline mentor, Jody McVittie. I was talking about some challenges I was having with my daughter who probably was nine or 10 at the time. She's 13 now. And I was kind of whining about how 'Oh, it's so hard, blah!' and Jody looked at me and she said, 'Casey, she's your teacher.' And that has stuck with me because when I think about my daughter and how much I love her, she was my first born, and we get into it. There's a really interesting dynamic that we hold, that's multi-generational in my family—mothers and oldest daughters. It's an intense relationship and when I can remember that she is my teacher, she has awakened the learner in me, she has shown me where self-growth is needed, it takes the sting out of whatever is happening in the moment, that's been the biggest thing. Just seeing them as our teachers is so, so powerful and kind of brings some humility into our parenting as well, which I think is needed."
Sponsor for this Episode: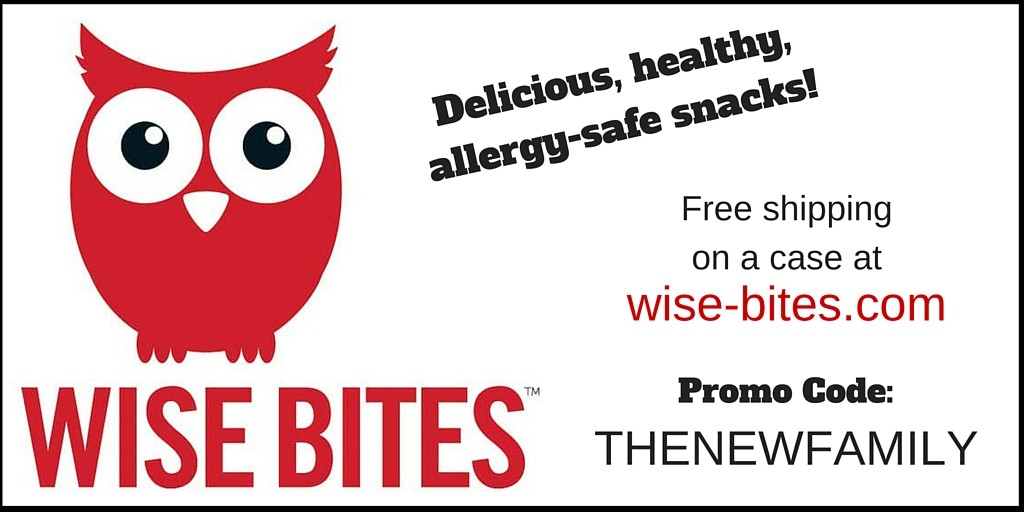 This episode is brought to you by Wise Bites, makers of healthy, allergy-safe snacks that are great for the whole family and perfect to send to school. To get free shipping on a case, go to wise-bites.com and use promo code THENEWFAMILY at checkout!.
Here are all the ways you can listen to our show:
Subscribe to The New Family Podcast in iTunes
Subscribe to The New Family Podcast on Stitcher Radio
Subscribe to The New Family Podcast on these other Android Directories
Subscribe to The New Family Podcast by RSS
I wrote an e-book called 11 Ways to Keep Your Family Weeknights From Spinning Out of Control. To get it for FREE, simply subscribe to our newsletter recapping the best of thenewfamily.com and the podcast!
Please follow and like us:
---
---
---