Podcast: Play in new window | Download
Thanks so much for coming by to check out Episode 65 of The New Family Podcast where we explore the values of millennial dads.
My guest on the show today is Tanel Jappinen-also known as T.J.-of the blog and podcast Brand New Father. He has an interesting personal story to tell of travelling around the world with his wife and baby in tow. But he's also here to speak to us about the values of millennial dads and how charts showing term life insurance rates by age helped him realize the importance of looking after his family in every possible scenario. He and I chat about how his generation of dads is defining fatherhood in their own way, and how that compares to how their fathers raised them. We also talk about how millennial dads who wish to take parental leave or even work reasonable hours must wrestle with the expectations put on them by others who may still hold traditional ideas of men as breadwinners, not caregivers.
Here are some great resources related to my discussion with T.J.
T.J.'s website Brand New Father
T.J.'s Brand New Father Podcast
Like Brand New Father on Facebook
Related Episode: How Stay-at-Home-Dads are treated at work and play
T.J.'s Favourite Parenting Advice
"One thing that stuck with me, well, that made a lot more sense once I became a dad was I was sitting down with the a mom and dad and I asked, 'Hey, do you guys have any pointers?' and the dad said, 'Well I only have one thing for you. Love your kids' mom unconditionally.' At that time, I was thinking that he's just trying to score some extra points with his wife. But it's something that I came to again this past summer in Canada when I was working a lot and my wife was having a hard time. She wasn't diagnosed with post-partum depression but she did develop some symptoms of it. It took a lot of time to start seeing each other as romantic partners and not just a mom or a dad to our little baby. Because I can say honestly that we were way better parents the majority of the first year of our baby's life than we were partners to each other. It wasn't that we didn't respect each other and so on, but we just didn't give each other the attention and the time that we were used to before our baby was born. I'd say we just got back in the saddle these last few months and it's been a lot of fun."
Sponsor for this Episode: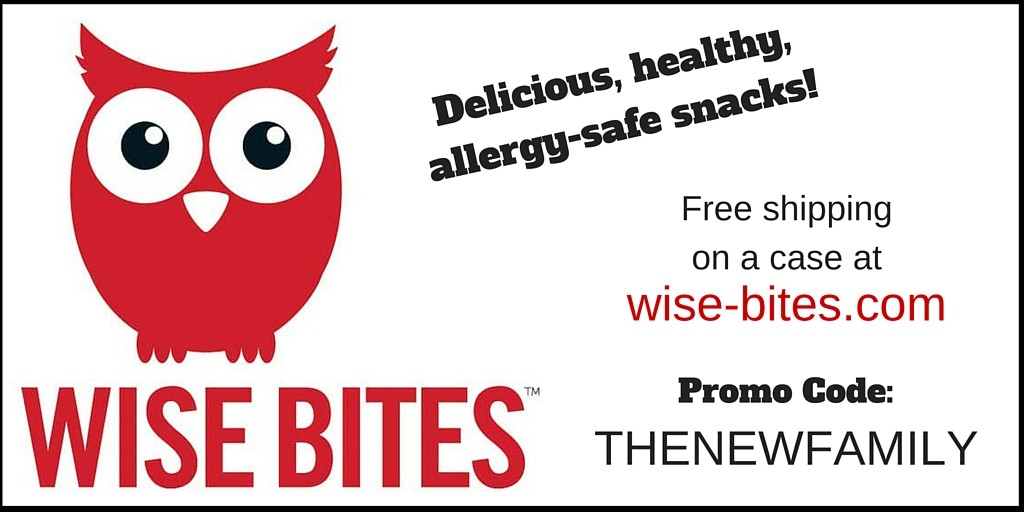 This episode is brought to you by Wise Bites, makers of healthy, allergy-safe snacks that are great for the whole family and perfect to send to school. To get free shipping on a case, go to wise-bites.com and use promo code THENEWFAMILY at checkout!.
Here are all the ways you can listen to our show:
Subscribe to The New Family Podcast in iTunes
Subscribe to The New Family Podcast on Stitcher Radio
Subscribe to The New Family Podcast on these other Android Directories
Subscribe to The New Family Podcast by RSS
I wrote an e-book called 11 Ways to Keep Your Family Weeknights From Spinning Out of Control. To get it for FREE, simply subscribe to our newsletter recapping the best of thenewfamily.com and the podcast!
Please follow and like us:
---
---
---