Podcast: Play in new window | Download
Thanks so much for coming by to check out Episode 68 of The New Family Podcast where we explore what it takes to achieve positive co-parenting after separation and divorce.
For this episode I'm joined by family lawyer-turned-mediator Rosanna Breitman, who was on the show to talk about why marriages end back on episode 26, which is our most popular episode so far. I really wanted to have Rosanna back on the show to share more of her insights, this time on how people can co-parent well together after a romantic relationship ends. And in fact, we're going to be diving even further into this topic in our very first webinar coming up on Tuesday, May 17th, 2016, at 8 p.m. Eastern, 5 p.m. Pacific. If you or someone you know is co-parenting, whether you're just recently separated or even if it's years later, please find the link to the registration for that at thenewfamily.com/coparent.
Here are some great resources related to my discussion with Rosanna.
Our Webinar Positive Co-Parenting through Separation, Divorce and Beyond
Rosanna blog, A Fly on the Wall
Brandie's 1,000 Families story, "Conscious Uncoupling Before it Was Cool"
Getting To Yes: Negotiating Agreement Without Giving In
The New Family's Divorce Help Page
Our Facebook Community "Positive Co-Parenting After Divorce"
Podcast Episode 9: Conscious Uncoupling with Katherine Woodward Thomas
Best Books to Read When You're Going Through Separation or Divorce
What to Do When You Want a Positive Co-Parenting Relationship But Your Ex is Making it Impossible
Rosanna's advice for parents who are splitting up
"Separate the person from the problem."
Sponsor for this Episode: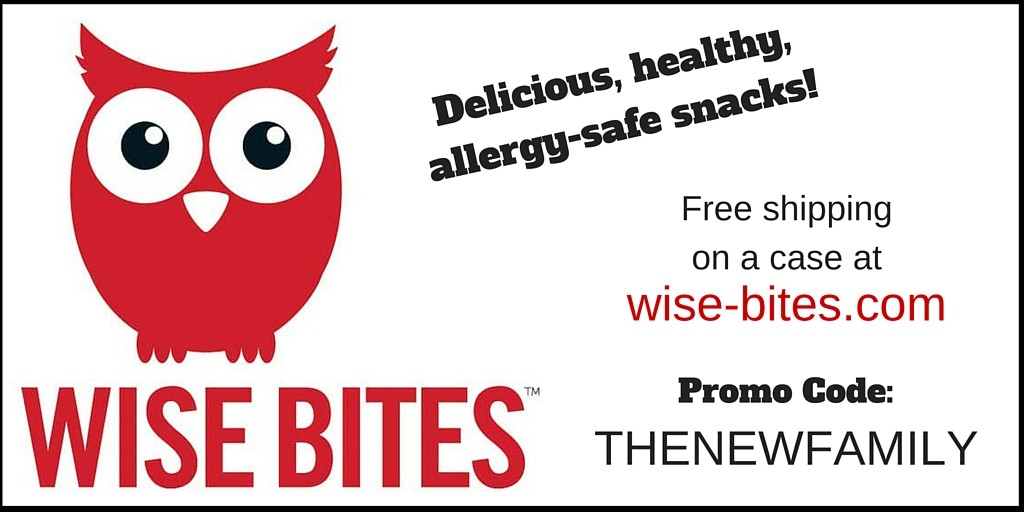 This episode is brought to you by Wise Bites, makers of healthy, allergy-safe snacks that are great for the whole family and perfect to send to school. To get free shipping on a case, go to wise-bites.com and use promo code THENEWFAMILY at checkout!.
Here are all the ways you can listen to our show:
Subscribe to The New Family Podcast in iTunes
Subscribe to The New Family Podcast on Stitcher Radio
Subscribe to The New Family Podcast on these other Android Directories
Subscribe to The New Family Podcast by RSS
I wrote an e-book called 11 Ways to Keep Your Family Weeknights From Spinning Out of Control. To get it for FREE, simply subscribe to our newsletter recapping the best of thenewfamily.com and the podcast!
Please follow and like us:
---
---
---