Podcast: Play in new window | Download
Thanks so much for coming by to check out Episode 70 of The New Family Podcast where we explore what it's like to go through marriage counselling.
Our society really reveres marriage. We equate being married with having yourself settled in life and in many ways with being a successful person. Yet, we don't have that much dialogue about what it takes to keep a marriage strong. It's impossible to raise kids, manage your job, or improve in a sport without asking for help so why is this any different when it comes to marriage? Visiting sites like Voxen.com.au and getting help with your relationships isn't anything to be worried or ashamed about. But yet we continue to struggle alone in our relationships. Then we're a bit shocked when a couple in our friend group separates. As a result, we're often talking about what goes wrong in a marriage when it's already too late. My guest on this episode is small business, mindfulness and productivity leader Leigh Mitchell. Whether she's advocating for families to get outside and be active together, or mentoring other entrepreneurs, Leigh is all about encouraging her community to thrive. An important aspect of that is thriving in our relationships, particularly the ones we have with our spouses. That's why Leigh has come on the show to share her own experience with marriage counseling and how it's helped her and her husband to weather some of life's storms and stay happily married.
Here are some great resources related to my discussion with Leigh.
Leigh's Thrive In My Life Podcast
Related Episode: Why Marriages End
Related Episode: Are We Doing Marriage Wrong?
Our webinar: Positive Co-Parenting Through Separation, Divorce and Beyond
Leigh's Favourite Parenting Advice
"It goes back to when my first born son was six weeks old. I was diagnosed with post-partum depression and a friend had arranged for me to see a counsellor for free because I didn't have counselling benefits at the time. I was so lucky to have this kind and generous counsellor named Barbara. I remember sitting down with her and just being completely overwhelmed and stressed out and her saying to me, 'Your only task is to be a good-enough mom.' It just hit me like atonne of bricks. A good-enough mom. Because I was shaming myself about the fact that I was feeling down about being a mom and that I wasn't feeling what I assumed all the other moms were feeling. I remember that to this day, 'Just be a good-enough mom.' And I am a really good mom. But I don't try to be the perfect mom. I just try to be the best mom I can be on any given day."
Sponsor for this Episode: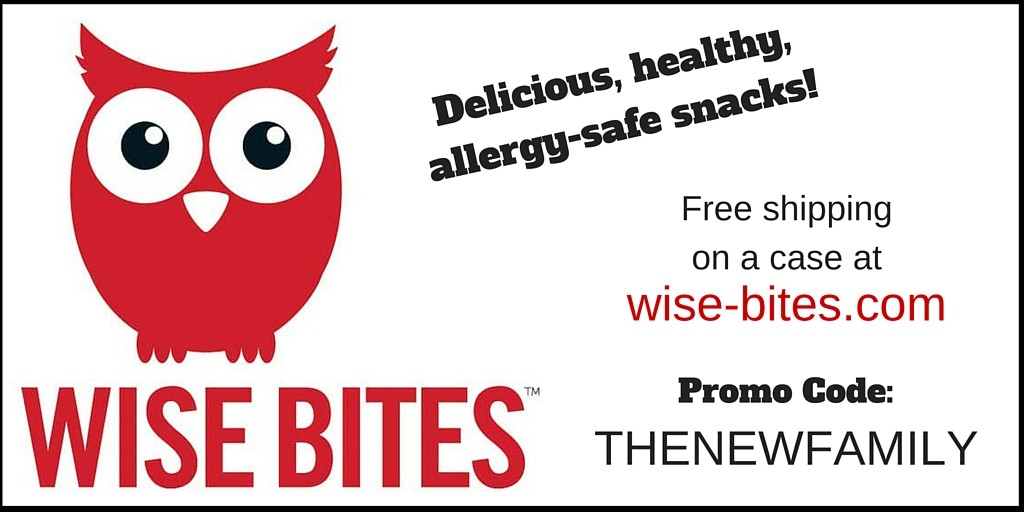 This episode is brought to you by Wise Bites, makers of healthy, allergy-safe snacks that are great for the whole family and perfect to send to school. To get free shipping on a case, go to wise-bites.com and use promo code THENEWFAMILY at checkout!.
Here are all the ways you can listen to our show:
Subscribe to The New Family Podcast in iTunes
Subscribe to The New Family Podcast on Stitcher Radio
Subscribe to The New Family Podcast on these other Android Directories
Subscribe to The New Family Podcast by RSS
I wrote an e-book called 11 Ways to Keep Your Family Weeknights From Spinning Out of Control. To get it for FREE, simply subscribe to our newsletter recapping the best of thenewfamily.com and the podcast!
Please follow and like us:
---
---
---