Podcast: Play in new window | Download
Thanks so much for coming by to check out Episode 82 of The New Family Podcast where we explore the truth about summer with kids.
In this episode, my friend Rebecca Cuneo Keenan and I dish about what summer is really like when you have kids. Rebecca is the woman behind one of my favourite blogs, Playground Confidential, a smart, funny take on modern parenting, and she also writes for publications like The Globe and Mail, Today's Parent and Savvy Mom. We chat about that disconnect between what our souls want in summer time—slower days, time in the sun—and what we really get: patchwork childcare and the stink eye when you duck out of work the 3 p.m. for summer camp pick-up. Yes, it's fun at first to get a break from nagging your kids about homework, but we don't have nearly enough time off to cope with the long summer breaks our kids get, which date back to a time when every household had a stay-at-home mom. When we get done complaining, we offer some thoughts on how to manage in the summer so you can all enjoy yourselves.
Here are some great resources related to my discussion with Rebecca.
Rebecca's blog, Playground Confidential
Rebecca's post, "The Last Day of School"
Rebecca's post, "Summer Savings Tips to Keep You Afloat"
Our post, "How Not to Lose Your Mind With Summer Childcare"
The New Family Summer Bucket List
Our Post, "In Praise of the Summer Picnic"
Rebecca's Favourite Parenting Advice
"Trust your gut on a basic level. If you know you're a loving and attentive parent and you're getting all kinds of conflicting advice (parenting philosophies, schools of thought) and it just doesn't feel right to you and you think, in this moment, "no." […] If your child is telling you something and you believe them and the school or a doctor is telling you another thing, trust your gut and be an advocate for your child. If you do that, you'll be alright. Everything else is a passing phase from 0-18."
Sponsor for this Episode: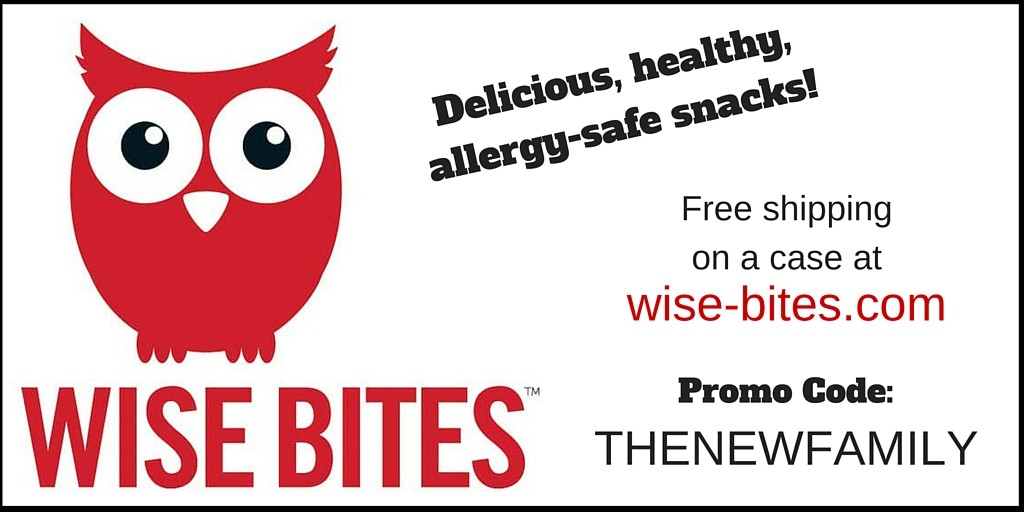 This episode is brought to you by Wise Bites, makers of healthy, allergy-safe snacks that are great for the whole family and perfect to send to school. To get free shipping on a case, go to wise-bites.com and use promo code THENEWFAMILY at checkout!.
Here are all the ways you can listen to our show:
Subscribe to The New Family Podcast in iTunes
Subscribe to The New Family Podcast on Stitcher Radio
Subscribe to The New Family Podcast on these other Android Directories
Subscribe to The New Family Podcast by RSS
I wrote an e-book called 11 Ways to Keep Your Family Weeknights From Spinning Out of Control. To get it for FREE, simply subscribe to our newsletter recapping the best of thenewfamily.com and the podcast!
Please follow and like us:
---
---
---