Podcast: Play in new window | Download
Thanks so much for coming by to check out Episode 84 of The New Family Podcast where Amanda Lee talks about her experience dealing with the challenges of divorce and the strength she found on the way to becoming a blended family. 
Our guest on this episode, writer and mom Amanda Lee, shares about the struggle she had emotionally after her marriage ended. Like many people who find themselves separated or divorced, she faced a lot of shame and guilt around her new status as a single parent. Our society really reveres marriage and it can be quite isolating when all your friends are married couples. This was even doubly so for Amanda who lives half a world away from her family back in Australia. But after proving to herself just how strong she is, Amanda met her partner Andrew and now has a newly blended family. She also shares her advice on blending a family in a sensitive way that takes care of everyone's needs.
Here are some great resources related to my discussion with Amanda.
Amanda's Contribution to the 1000 Families Project, On the Family Dinner Table
JK Rowling recounts her memories as a single mother "
Blending Families: The Tricky Parts of Making Two Families into One
Amanda's Favourite Parenting Advice
"There's a Khalil Gibran quote, actually, that Andrew has said to me a number of times throughout the years we've been together 'Your children are not your children. They are the sons and daughters of life's longing for itself. They come through you but not from you, And though they are with you yet they belong not to you.'
It's the line, "they come through you but not from you" that really sticks with me because it made me realize they are my children but they have their own journey and they are their own people. That helps me when they're not with me […] when they're having experiences that I'm not a part […] You need to learn to let them go and let them be their own people."
Sponsor for this Episode: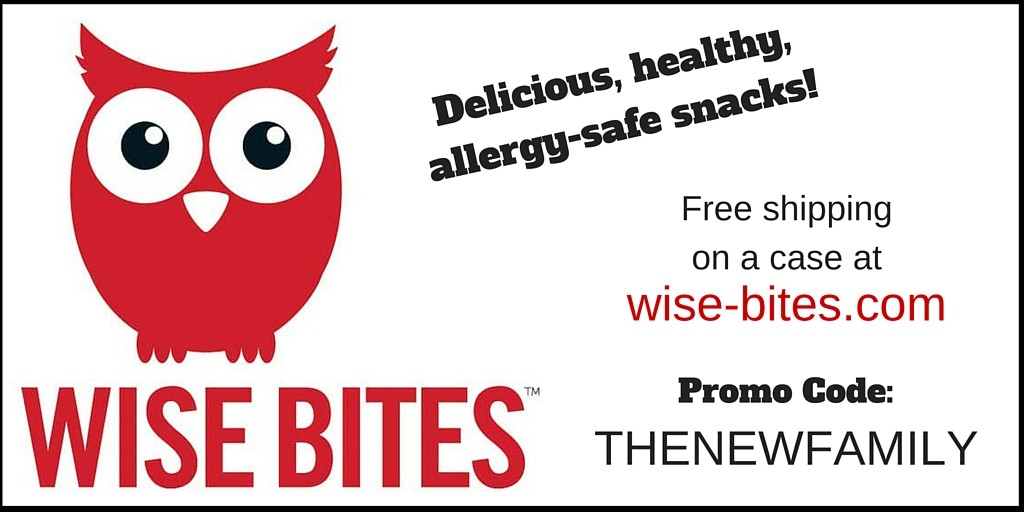 This episode is brought to you by Wise Bites, makers of healthy, allergy-safe snacks that are great for the whole family and perfect to send to school. To get free shipping on a case, go to wise-bites.com and use promo code THENEWFAMILY at checkout!.
Here are all the ways you can listen to our show:
Subscribe to The New Family Podcast in iTunes
Subscribe to The New Family Podcast on Stitcher Radio
Subscribe to The New Family Podcast on these other Android Directories
Subscribe to The New Family Podcast by RSS
I wrote an e-book called 11 Ways to Keep Your Family Weeknights From Spinning Out of Control. To get it for FREE, simply subscribe to our newsletter recapping the best of thenewfamily.com and the podcast!
Please follow and like us:
---
---
---