Podcast: Play in new window | Download
Thanks so much for coming by to check out Episode 100 where I interview a very special guest.
Thank you so much for joining me on this very special episode of the podcast. Our 100th! I can hardly believe that we've reached this incredible milestone, and right around our one-year anniversary! I wanted to do something to mark the occasion of this 100th episode. So my special guest today is my mom. Yes, given this show is all about sharing the experience of family and of parenting, I thought it made perfect sense to invite the person who most shaped my own upbringing, and who I turn to for advice about raising my own kids. We're joined by mother, grandmother and entrepreneur Cathline James.
Here are some great resources related to my discussion with Cathline.
Cathline's 1,000 Families Project post
Related solo episode where I share the parenting advice my mom gave me
Cathline's company website, Wise Bites
Special deal on Wise Bites Back-to-School Starter Pack
The Wise Bites School Fundraising Program
Meal Planning: How to Maximize Together Time at the Table
Cathline's Favourite Parenting Advice
"I had a dad who I was very, very close to and he used to really drill into my head about bedtime and about what bedtime should be for my children. I sort of got that throughout my childhood and helping me to see that everything that happens with little children that is kind of naughty or trying, is really just because kids are overtired. And you really need to be able to establish a routine. Kids love a routine, knowing what to expect and you can really make bedtime fun. I know we did in our family and you certainly do in yours. And I think his point also was not just for a kid to be in bed for a routine, but it's their time that they need to recover from a cold or a flu by getting the rest that they need. And of course, finally, we know that we can be better adults if we've got a little alone time to talk about the day, to connect or to organize ourselves for how we'll manage our next day. So get those kids to bed!"
Sponsor for this Episode: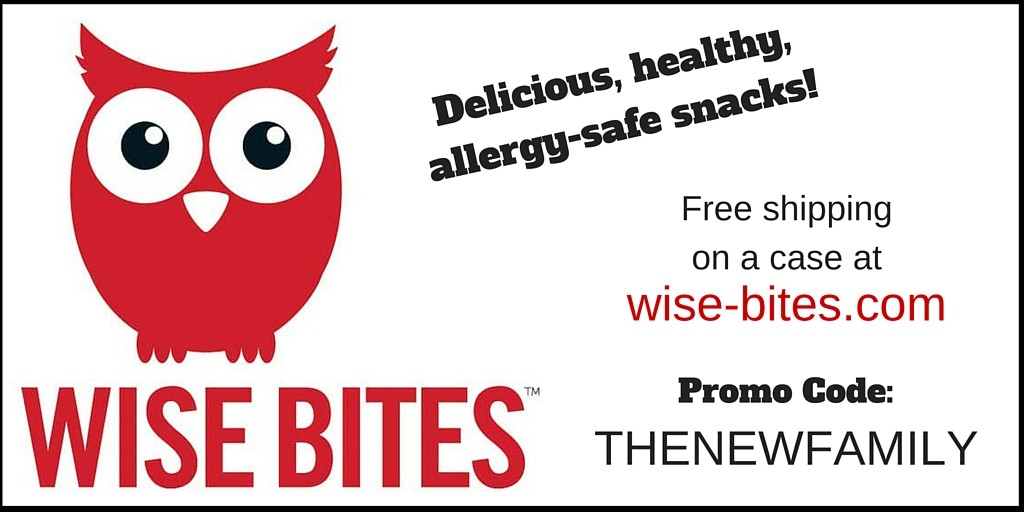 This episode is brought to you by Wise Bites, makers of healthy, allergy-safe snacks that are great for the whole family and perfect to send to school. To get free shipping on a case, go to wise-bites.com and use promo code THENEWFAMILY at checkout!.
Here are all the ways you can listen to our show:
Subscribe to The New Family Podcast in iTunes
Subscribe to The New Family Podcast on Stitcher Radio
Subscribe to The New Family Podcast on these other Android Directories
Subscribe to The New Family Podcast by RSS
I wrote an e-book called 11 Ways to Keep Your Family Weeknights From Spinning Out of Control. To get it for FREE, simply subscribe to our newsletter recapping the best of thenewfamily.com and the podcast!
Please follow and like us:
---
---
---