Podcast: Play in new window | Download
Thanks so much for coming by to check out Episode 96 of The New Family Podcast where we chat about how our oversanitized world is impacting our children's health and well being.
My guest on today's show is Dr. Claire Arrieta, an assistant professor at the University of Calgary and co-author of a new book called Let Them Eat Dirt: Saving Our Children from an Oversanitized World. In it she and her colleague Brett Finlay make the case that we're raising our kids in a cleaner, more hyper-hygienic environment than ever before. They outline how this is having a profoundly negative impact on kids' immune systems and a contributing to a host of chronic conditions ranging from allergies to obesity. But it's not all doom and gloom. Dr. Arrieta also offers concrete steps parents can take to ensure their kids have healthy immune systems. Hint: Throw out your hand-sanitizer!
Here are some resources related to my discussion with Dr. Arriata.
Marie-Claire's book, co-authored with Brett Finlay, Let Them Eat Dirt: Saving Our Children From an Over-Sanitized World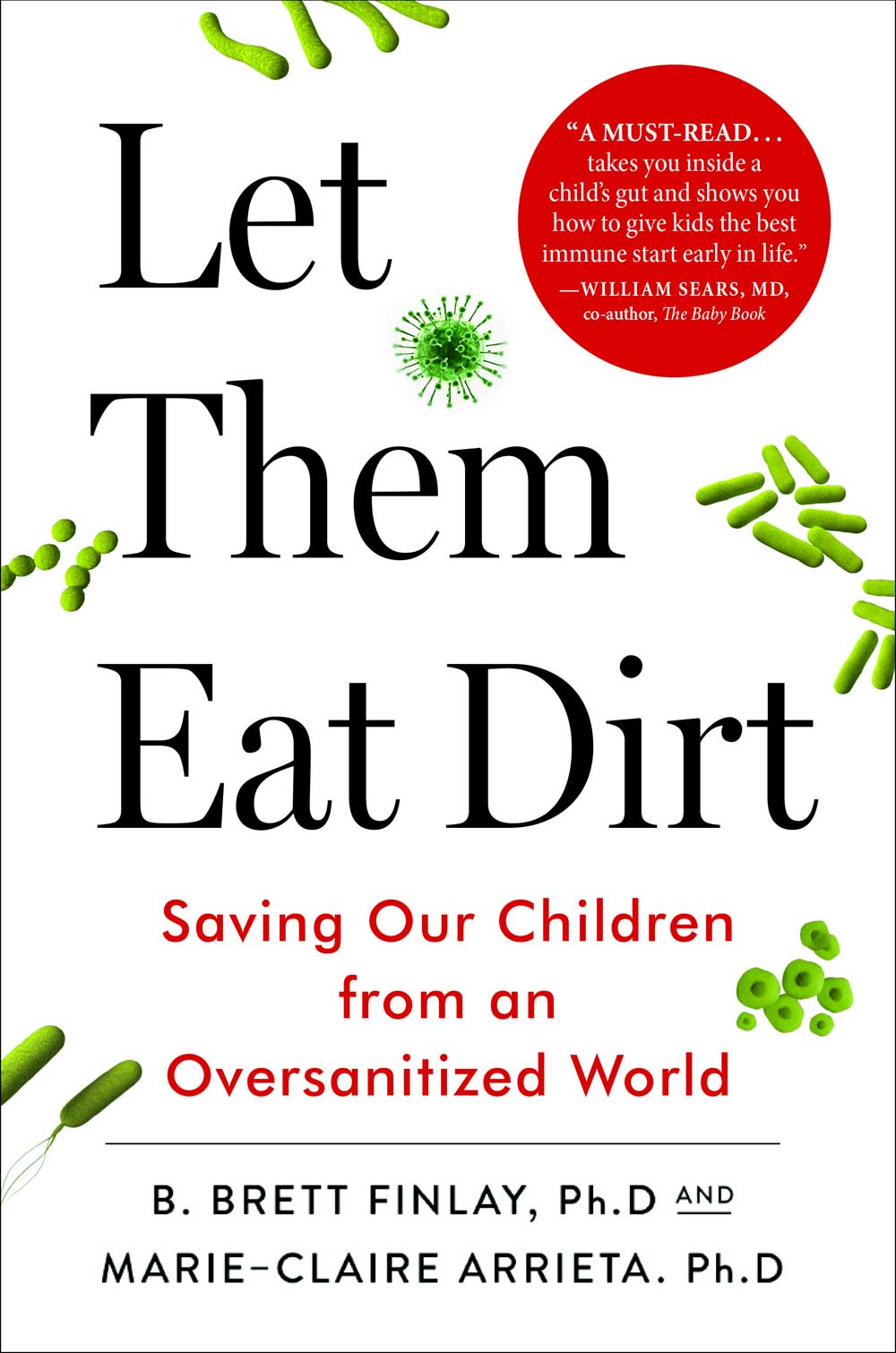 Dr. Arriata's scholarly publications

The World of Microbes with Dr. B. Brett Finlay

"UBC researchers Brett Finlay and Marie-Claire Arrieta Co-Author Upcoming Book on Hygiene Hypothesis," The Georgia Straight
Dr. Arriata's Favourite Parenting Advice
"The best piece of advice was to relax, and that's really hard to do, especially with your first baby. Just to relax and enjoy being a parent and try to be less anxious about every little decision you have to make."
Here are all the ways you can listen to our show:
Subscribe to The New Family Podcast in iTunes
Subscribe to The New Family Podcast on Stitcher Radio
Subscribe to The New Family Podcast on these other Android Directories
Subscribe to The New Family Podcast by RSS
I wrote an e-book called 11 Ways to Keep Your Family Weeknights From Spinning Out of Control. To get it for FREE, simply subscribe to our newsletter recapping the best of thenewfamily.com and the podcast!
Please follow and like us:
---
---
---