Podcast: Play in new window | Download
Thanks so much for coming by to check out Episode 97 of The New Family Podcast where we talk to someone whose spouse came out as transgender.
I've been looking forward to this episode for some time now. My guest, Amanda Jette Knox, was actually on the show way back at the beginning on Episode 3: Parenting a Transgender Child. And at the time she shared the experience of discovering that the child she knew as a son was really a daughter, offering us an important look at what it takes to parent a transgender child is a loving and supportive way. But what she couldn't reveal at the time was that her family was going through another important change, too related to her partner's gender identity.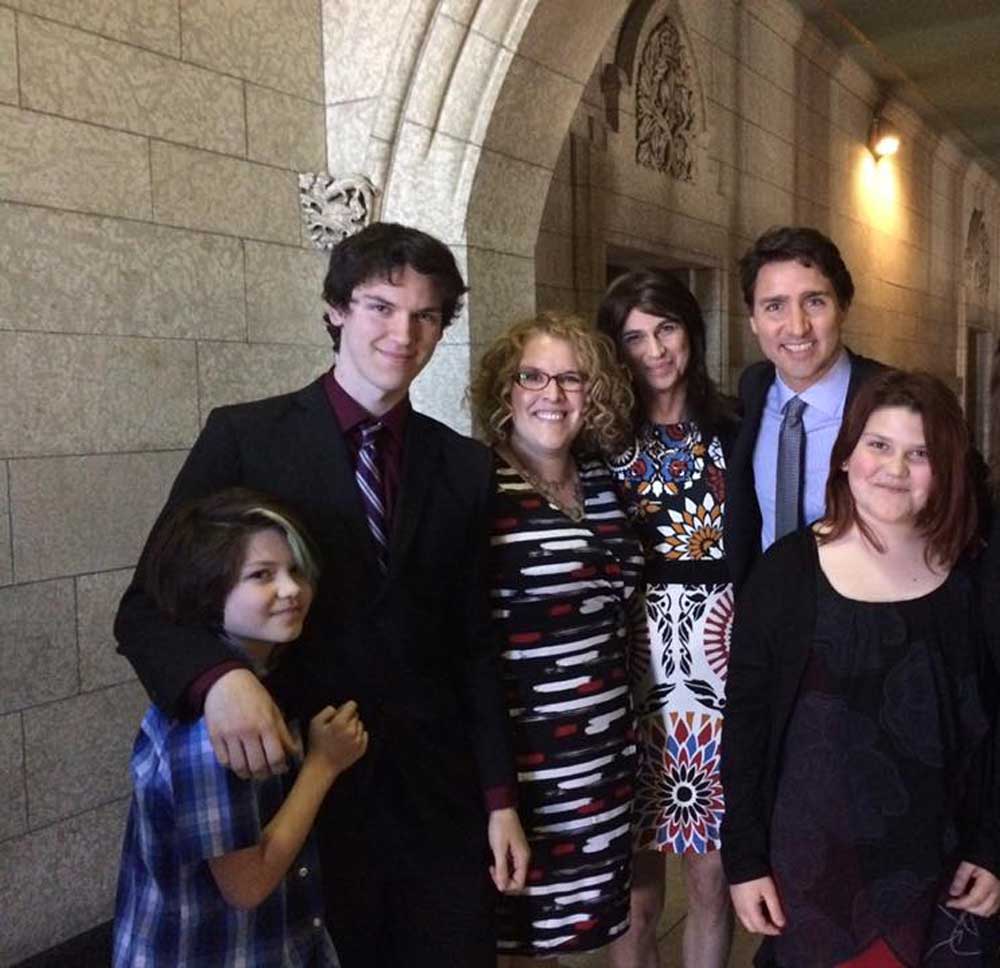 Amanda's experiences have made her a passionate advocate for transgender rights, and have even brought her to Parliament Hill, where she met Prime Minister Justin Trudeau.
Here are some great resources related to my discussion with Amanda.
Amanda's previous episode, "Parenting a Transgender Child"
Amanda's blog, The Maven of Mayhem
Amanda's post, World, Meet my Wife
Here are all the ways you can listen to our show:
Subscribe to The New Family Podcast in iTunes
Subscribe to The New Family Podcast on Stitcher Radio
Subscribe to The New Family Podcast on these other Android Directories
Subscribe to The New Family Podcast by RSS
I wrote an e-book called 11 Ways to Keep Your Family Weeknights From Spinning Out of Control. To get it for FREE, simply subscribe to our newsletter recapping the best of thenewfamily.com and the podcast!
Please follow and like us:
---
---
---