Podcast: Play in new window | Download
Thanks so much for coming by to check out Episode 108 of The New Family Podcast, where we hear a dramatic call to action from a mom who had a heart attack.
My guest on this episode has an absolutely critical message for all of us over-committed, super-stretched parents who are burning the candle at both ends. Kerrie Lee Brown is journalist, a motivational speaker and a mom of two. She's also the author of a new book called, My Heart, My Self: Knowing When to Slow Down is Half the Battle. In it she shares about the traumatic events that resulted from keeping up a too-fast pace in her life as a working mom, the adjustments she's made since, and how you too can make critical changes for your health and happiness.
Here are some great resources related to my discussion with Kerrie Lee.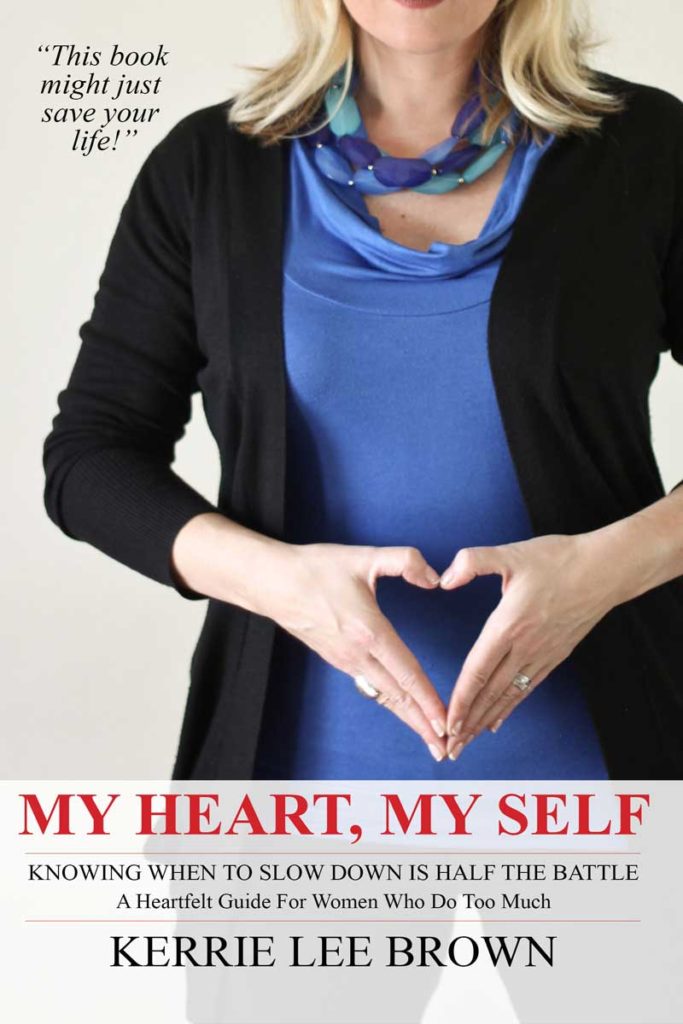 Kerrie Lee's book, My Heart, My Self: Knowing When to Slow Down is Half the Battle
Kerrie's Chatelaine article, "I can't believe I had a heart attack at 39"
Kerrie's author page on Facebook
Related Episode: Rethinking Self-Care for Parents
Are you a fan of the show? We'd dearly love your support.
Click here to visit our Patreon page and find out how you can become of a patron of the show to help us cover our costs. For as little as $1 per month you can help ensure the podcast will always be available.
Kerrie Lee's Favourite Parenting Advice
"It's something that my mom said a long time ago. Unfortunately she has passed away now, and she passed away during the time of me writing this book. It advice really stays true to me, especially having two boys. I feel outnumbered in the house and there's a lot of testosterone going on in here. She said to me once, 'Keep it all in perspective.' I never grew up with brothers. I had one sister and I wasn't used to having so many boy things going on. She said, 'Keep it all in perspective because even though you may not think that you're not doing something right with the kids, or at home or even in life in general, down the road you will realize that it is what was right at the time, and it could also be right for you. Of course now that I look back at all those times I was trying to make it to the rink or trying to make it to a practice, I really trying my best, but for who? Will the kids really remember that I was there five nights a week versus three? That was one of the biggest pieces of advice that my mom gave me. Just to realize that you are the best mom, and woman and employee that you can possibly be and that's got to be enough for you."
Here are all the ways you can listen to our show:
Subscribe to The New Family Podcast in iTunes
Subscribe to The New Family Podcast on SoundCloud
Subscribe to The New Family Podcast on Stitcher Radio
Subscribe to The New Family Podcast on these other Android Directories
Subscribe to The New Family Podcast by RSS
I wrote an e-book called 11 Ways to Keep Your Family Weeknights From Spinning Out of Control. To get it for FREE, simply subscribe to our newsletter recapping the best of thenewfamily.com and the podcast!
Please follow and like us:
---
---
---