Podcast: Play in new window | Download
Thanks so much for coming by to check out Episode 116 of The New Family Podcast where we talk about forgiveness and it's role in healing family rifts in time for the holidays.
I'm really pleased to be joined on the show today by Dr. Robert Enright, who's often referred to as the "father of forgiveness research." He's an author and educational psychologist from the University of Wisconsin. If you're listening around the time this episode goes live, you'll know that we're right in the thick of the holiday season. We may so badly want the happy holiday experience that's broadcast at us from so many directions this time of year, but in fact the festive season can be made complicated by old wounds and resentments that translate into tensions or full-blown dramas when we're gathered around a dinner table or a Christmas tree. Dr. Enright is going to talk to us about why forgiveness is not only helpful to your holiday dynamics but important to our health. And just as importantly, we're going to get to know what forgiveness means and what it doesn't mean, so we can take concrete steps to healing old hurts and coping better through the holidays and any time of year.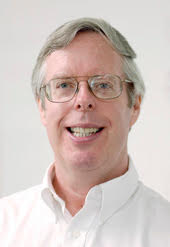 Here are a few highlights of my discussion with Dr. Enright (but please don't forget to hit play above to hear the interview!):
Do we pay enough attention to the subject of forgiveness? Do we give it enough value in our culture?
Absolutely, positively not. I think that's one of the tragedies of cultures, historically, that we give so much attention to the virtue of justice, fair play, being good in that way, but in terms of a response to those who haven't been good to us, it's too often been silent. That really is to our disadvantage because forgiveness really is the most powerful antidote to resentment, which can destroy individuals, families and communities. We need more discussion of it.
Why do you think that is?
Because we tend to think of it in either-or terms: we think about fairness, or we think about mercy, but we don't think about them as growing up together. When you think a child who enters the school system at age five immediately get schooled in justice. It's "sit up straight, take the gum out of your mouth, no talking, let's have a straight line." Everything is centred on justice, and if a student is out of line there are consequences for that. But rarely do we ask ask the question, "How do we heal if someone has been very unfair to us?" It's just not there. It's not on our radar.
What has your forgiveness research shown?
When people forgive, four things happen:
First there has been an injustice against you.
Second of all there's been injury.
Third there's a struggle to get rid of the resentment toward the person that's been unfair.
And four, one exercises this virtuous quality of mercy when one forgives by being good to the one who hasn't been good to you. That's paradoxical. People thought it was kind of goofy to start thinking about that in the social sciences. Why be good to those who have not been good to you? Well, when you can be good to others who haven't been good to you, your resentment starts to slowly go down you no longer have toxic anger built up in you, which could literally kill you.
What's the importance of doing our forgiveness work so we're not handing down a tradition of resentment to our children?
I do think it's very important that parents work at, deliberately work at, leaving what I call a legacy of love to their children rather than a legacy of anger. As just one example, I work in contentious regions of the world—that have been at war or are at war—with forgiveness education to try to work with teachers and students to build up their forgiveness fitness for the future. And I have found that some regions of the world have passed down an anger and suspicion of "the other side" for hundreds of years. There's prejudice, stereotype and an emotional, visceral reaction. But if you stopped them and said, "Why are you so angry with the other side?" I don't think they could pass a test on that.
But you see that they're being obedient in learning a lesson of anger from their parents. And when they grow up do you know what they're going to do? The same thing. Someone has to stop the legacy of anger in families so that legacy is not passed on to the entire community. So my challenge is, can we pass a legacy of love to our children and our children's children's chlidren's children? Because you see, when we die, someone of us remains, and that can be emotions that could exist hundreds of years after we're gone.
I wonder if people actually realize that their anger today, passed on to their children, could be living in the hearts and bodies of those who come after them long after they're deceased. Why not make that a legacy of love? Maybe that's something that people will commit to this holiday season.
Here are some great resources related to my discussion with Dr. Enright.
The website he co-founded InternationalForgiveness.com
Dr. Enright's latest book 8 Keys to Forgiveness
Dr. Enright's book Forgiveness is a Choice: A Step-by-Step Process for Resolving Anger and Restoring Hope
Related Episode: How to Have a Less Commercial Holiday with Your Kids
Our Facebook Community "Positive Co-Parenting After Divorce"
Dr. Emery's Favourite Parenting Advice
"The best parenting advice I ever received was to do the best you can, knowing you're imperfect, without trying to be perfect, because we can always do more."
Are you a fan of the show? We'd dearly love your support.
Click here to visit our Patreon page and find out how you can become of a patron of the show to help us cover our costs. For as little as $1 per month you can help ensure the podcast will always be available.
Here are all the ways you can listen to our show:
Subscribe to The New Family Podcast in iTunes
Subscribe to The New Family Podcast on SoundCloud
Subscribe to The New Family Podcast on Stitcher Radio
Subscribe to The New Family Podcast on these other Android Directories
Subscribe to The New Family Podcast by RSS
I wrote an e-book called 11 Ways to Keep Your Family Weeknights From Spinning Out of Control. To get it for FREE, simply subscribe to our newsletter recapping the best of thenewfamily.com and the podcast!
Please follow and like us:
---
---
---