Cut a few corners with your holiday prep and check your family's immunization records instead. It's the one to-do that should be on your list, especially if you're travelling this year.
Like so many Canadians, I live far from the place I grew up.
That means that when the holidays come around, we're often on the road.
Well, my kids are at least. It's not in the budget for me to take them to see my family in Vancouver every year, as much as I'd like to. They also need to spend time with their father's and their stepmom's families, too.
We always spend Christmas Eve and Christmas morning together as a group at my home in Toronto. (That's not a big inconvenience given their dad and stepmom live just across the driveway from us.) But whether the boys and I are boarding a plane for Vancouver later on Christmas Day or on Boxing Day, or they're departing for other parts of Ontario or elsewhere with their dad, my kids—and their germs—are on the move.
That's why—even though it's easy to get swept up in all the holiday tasks of shopping, decorating and cooking—I'll be checking over their vaccine records this week to make sure both boys are up-to-date. Not only do I want to make sure my children are protected from harmful and even life-threatening vaccine preventable diseases they could encounter on their travels, I want to do our part to make sure our family doesn't pose a threat to anyone else's well being.
You see, first there's that pathogen-packed container—the airplane—to ride in with its narrow seats and delightfully re-circulated air. Then once we get to our holiday destinations, we'll be gathered in small rooms with infant and toddler cousins and potentially immune-compromised grandparents. There everyone greets each other with hugs and kisses, touches hands while passing presents or the potatoes and—very likely—mistakes their glass of punch for someone else's at some point during the festivities.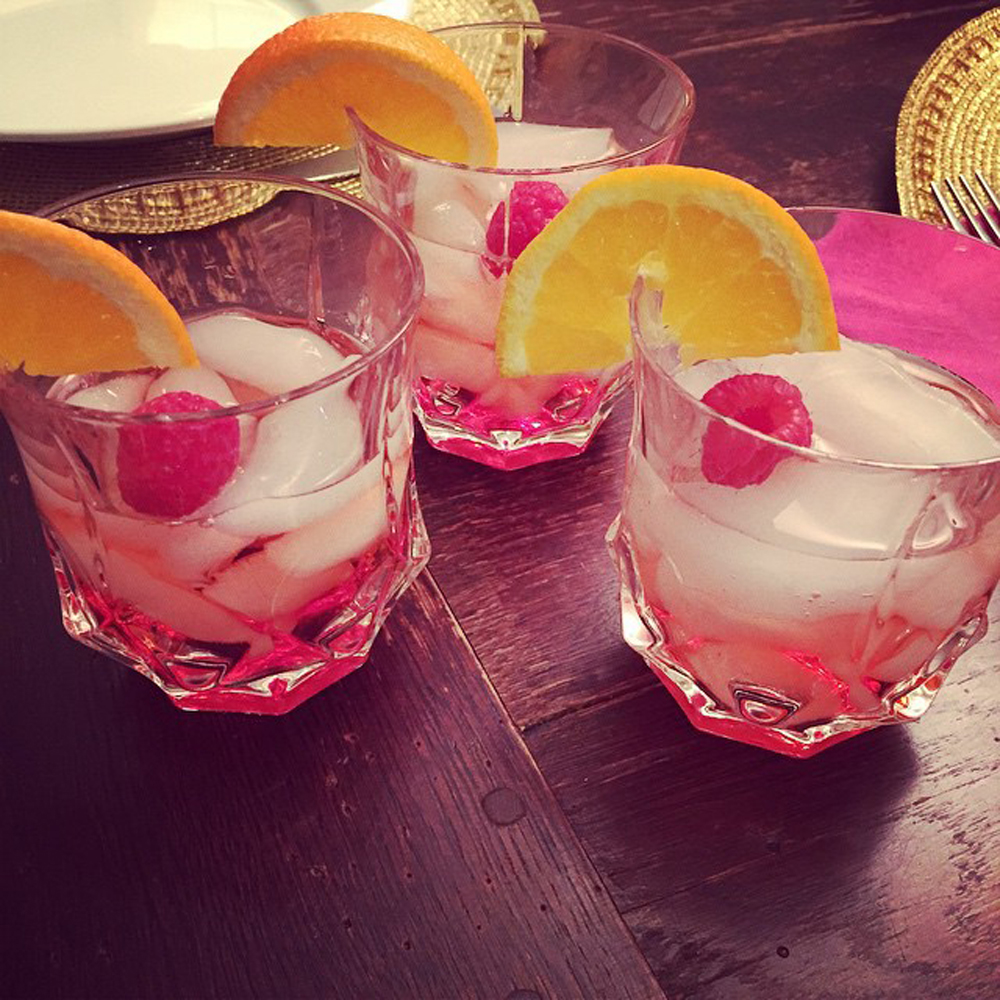 Alas, some of us are more vulnerable to these tight-quarters germ swaps than others. Wee ones in their first two years of life are at especially high risk of getting one of many serious childhood diseases that can easily be prevented through routine immunization. The same goes for children who are too young to get vaccinated and those at any age who, for medical reasons, are unable to get routine vaccines. Lucky for us, the Ontario government offers routine vaccinations for them, including chicken pox, mumps, polio, and rubella, for free.
And we want to be mindful, especially, of family members whose immune systems aren't at peak performance because they're battling bigger illnesses, like cancer. Already we've lost my father to cancer, and one of their grandmothers is a breast cancer survivor. Let's just say the family is not unfamiliar with what it takes to keep a sick loved one from experiencing a vaccine-preventable illness that at very least would present a set-back for their recovery at very least.
Sadly, recurrences of these vaccine preventable illnesses—the ones we've kind of forgotten to fear because we've grown up in time where vaccines have made them seem like a thing of the past—do happen. If enough people make the misguided decision not to vaccinate, or even to delay vaccinating their children—these serious illnesses could make a comeback.
Even just last year several Canadian provinces and one territory experienced outbreaks of pertussis—commonly known as whooping cough.
Outbreaks of the measles have also been a concern here. Travelling in 2014 from a pocket in the Netherlands where a significant group had decided to forgo the routine immunization, according to the Public Health Agency of Canada (PHAC), it travelled to B.C.'s Fraser Valley. The Netherlands outbreak also spread to Southern Alberta when an non-immunized teen who had travelled to there returned home with the measles.
Again in 2015, measles cases in Canada cropped up in Toronto, the Niagara region, Winnipeg and, the Lanaudiere region of Quebec, which the PHAC said suffered the most of any region in Canada that year after some children from the area contracted the illness while visiting Disneyland in California.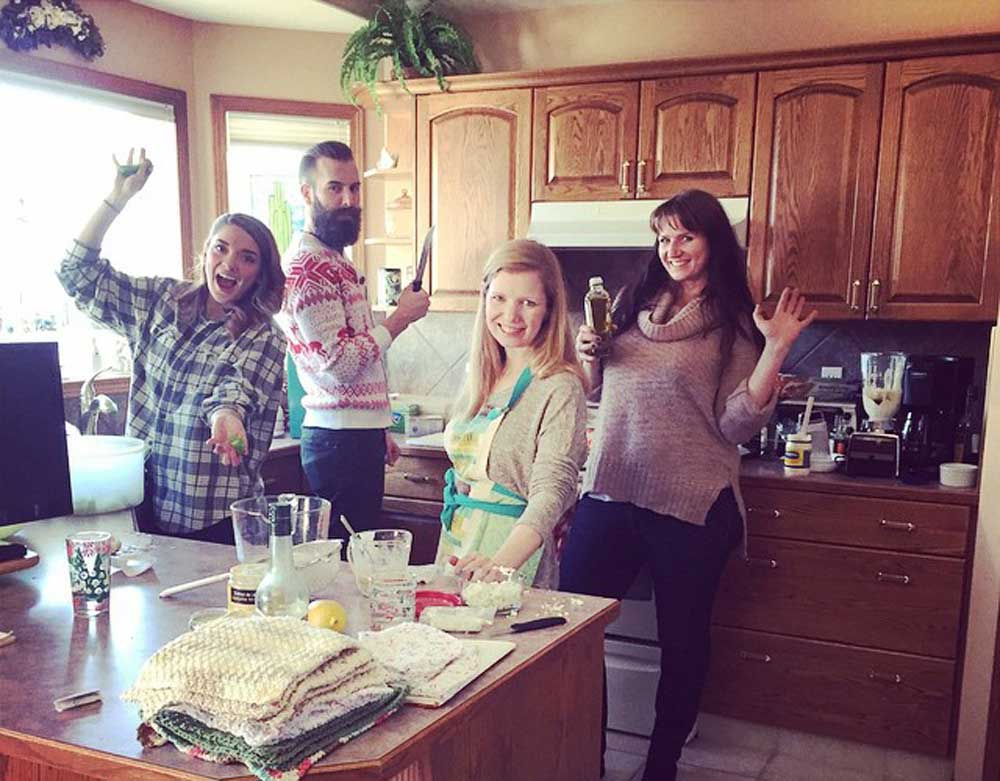 So to make sure your time with extended family this season is good old fun—with only the usual fall out of a little too much indulging in holiday sweets—get your gang to your family doctor's office or public health clinic if you're at all unsure your vaccines are up-to-date. This way you can look back on your holidays together as "that time we rocked our ugly Christmas sweaters," or "the year Great Uncle Frank got out of his La-z-Boy recliner and played Twister," instead of "the year our kid got measles and put 100 people in quarantine."
I used to over-do the heck out of holiday entertaining, driving all over the place to gather fancy ingredients for the spreads I'd put on and spending hours getting the house decorated just so. Now that I'm a little further into my parenting journey—and a little wiser about where I put my energies—I know to leave enough bandwidth so that I can pay attention to the stuff that really matters, like making sure my family stays well this holiday. That means not overpacking our schedule with events and task lists that will leave us round-down and, critically, it means making sure our vaccines are up-to-date. I encourage you to take things off your list so you have time to do the same.
Here's to a happy, healthy holiday season!
This post was developed in association with the Ontario Ministry of Health and Long-Term Care. The opinions of the author are their own.
Please follow and like us:
---
---
---