Phew. The crazy running around part of the holiday is wrapping up. But the kids are still off school until (halp!) January 9th. Make something of the time and get your gang down to the Royal Ontario Museum this holiday. Plus, find out below how you can enter to win a family membership!
In the hectic weeks ahead of the holidays, we're so focussed on getting through those long to-do lists and making it to all the events on the calendar that it's easy to shelve until later the issue of what to do to in the stretch between Boxing Day and when the kids head back to school.
Actually, it's kind of awesome at the start to have some unstructured time, especially if you're lucky enough to be off of work while the kids are on school break. Even though I tried to do less this year, was selective about which holiday events I committed to, and did the bulk of my shopping early, I still found that the last week or two before the holidays felt like a marathon. That was in part because I was working so much, but it was also because I was doing things like shopping for vintage ugly Christmas sweaters for "Festive Sweater Day" at my kids' school and embellishing the heck out of the one my youngest son wore so he could be crowned "Tacky King."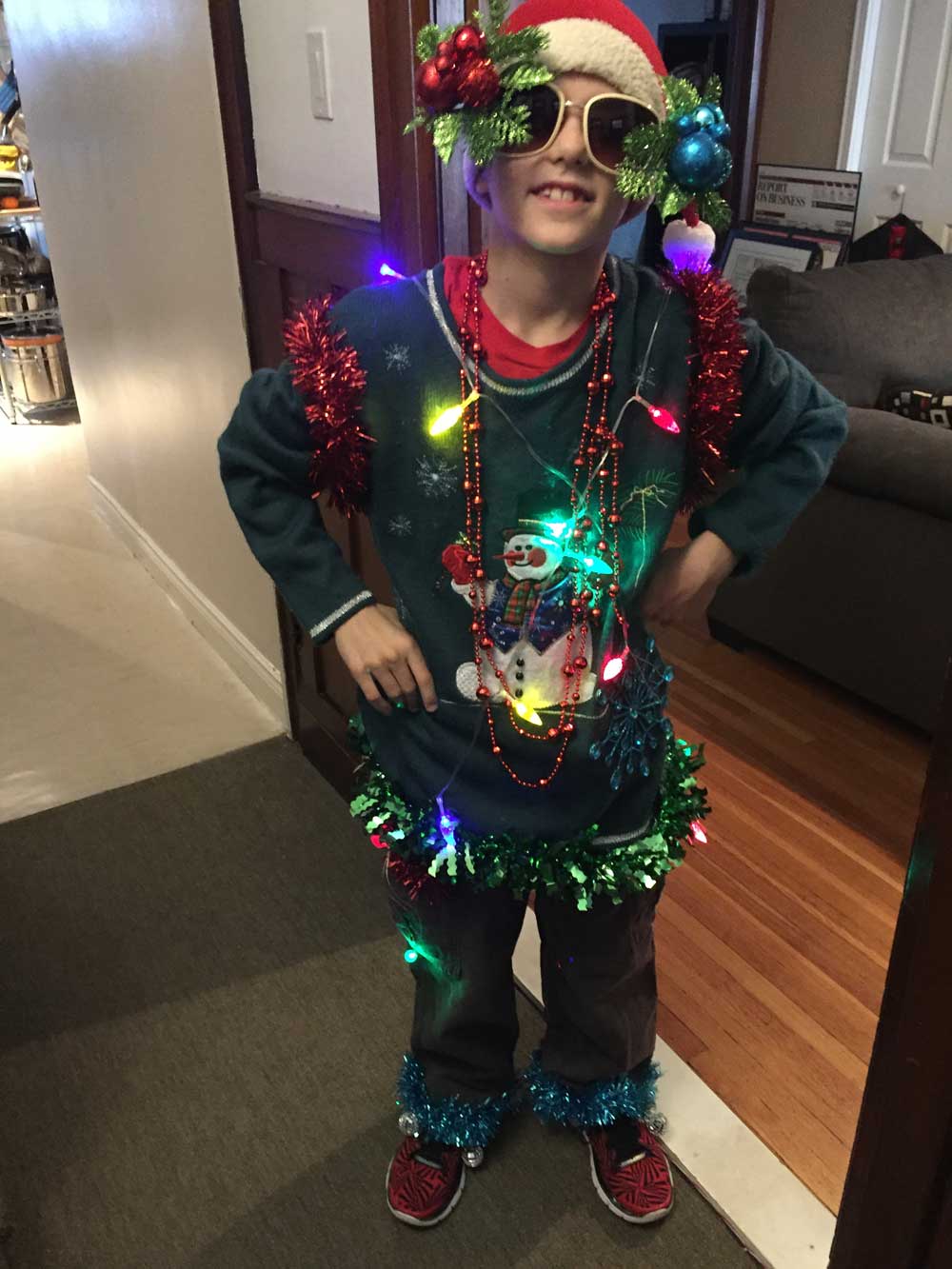 It's this kind of thing that puts things over the top, right? Between this, acquiring teacher gifts, getting the kids to fill out the cards and remembering to send a snack for the class party on the last day of school, the boys' dad and I were run off our feet as busy career parents. Even if we didn't have jobs we would have been busy!
But now we have this delightful time to spend with our families, free from all those obligations. That's why it's the perfect time to make a day (or two or three!) out of visiting our city's greatest cultural resource, The Royal Ontario Museum.
I don't know about you but I find it's so easy to get caught up in our regular routines that we could easily put off making an outing to this sort of destination, saving it for a rainy day, so to speak. A regular family weekend easily fills up with sports, lessons, groceries and laundry, and if you live in a big city like ours, you can take for granted that the ROM is here.
But with the extra time we have during the school break, it's the perfect occasion to make your family's ROM visit happen. And you can count on the ROM to have all kinds of fabulous programming for our kids over the break.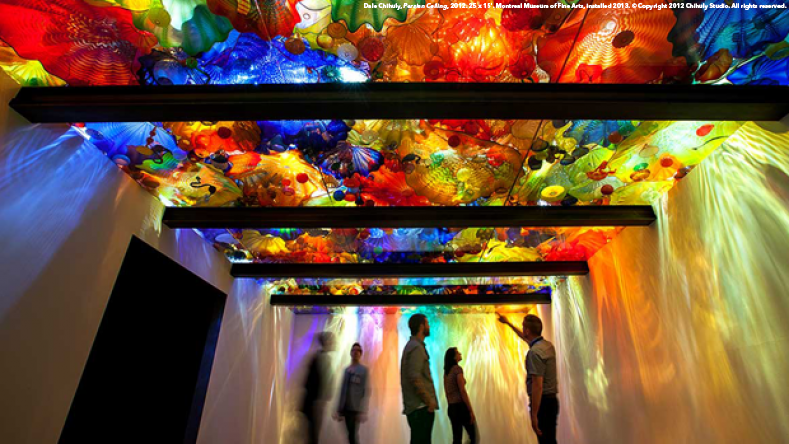 The theme this year is inspired by the ROM's spectacular CHIHULY exhibition, which showcases the work of American glass sculptor Dale Chihuly. This exhibit has taken the city by storm and it happens that this is the last chance to see it before it closes January 8!
With these amazingly colourful works of art as their jumping off point, the ROM's curators and programmers have created a winter wonderland for families this holiday, showcasing glowing lights, festive traditions and exclusive gallery activations for kids of all ages.
Your hands-on learners can explore how fire and ice shape our natural world with touchable objects from our collections—from volcanic glass to a polar bear skull.  Take in the creative and curious inflatable sculptures from Balloon Artist "Jungle Jack," check out the incredible "glass" fossils of creatures that lived in the seas long before the dinosaurs, and sail into the icy heart of a historical mystery to ponder what happened to HMS Erebus in the cold Arctic waters.
Be the canvas for temporary body art by Travel.ART.Henna and take in a lively performance by Sonshine and Broccoli.
In the ROM Arcade, challenge family and friends to video games inspired by the museum's collections, and courtesy of the Canadian Space Agency, Meet Rex, a prototype Mars rover.
While you're at the ROM you can also take in this year's Wildlife Photographer of the Year exhibition, another family favourite. This well-loved exhibit features 100 striking wildlife and landscape images from all over the world.
If it all gets to be a little much for your littlest ones, you can decompress in the Early Learners Lounge—a quiet space for young families to rest, nurse and play.
If you've got family visiting from out of town, an outing to the ROM is a great way to spend time together while giving your guests the opportunity to feel like they took in some of the best of what our city has to offer.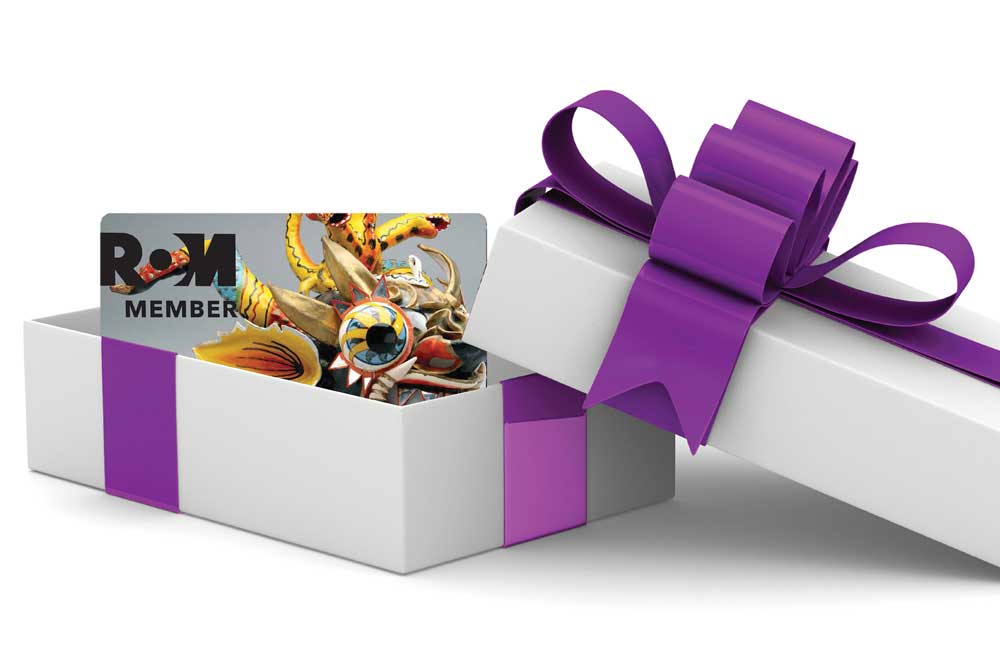 And since we may be looking at a long, cold winter, this could be just the right time to get a family membership to the ROM. The great thing about this membership is that it allows any two adults to take any four children under 17 to the museum, making it possible to bring a friend or relative and their children along with you as your guests. Until December 31, you can save $20 on a Family/Dual Membership. Just visit rom.on.ca/membership and enter the promo code HOLIDAY.
Members get express entry, which is especially great when you've got kids in tow. Members also enjoy unlimited free access to exhibitions and galleries, exclusive previews, members-only discounts and more.
Also, we're giving away a family membership to the ROM (value $149) to one lucky reader. Simply leave a comment on this post to enter!
This is a sponsored post but opinions and experiences are my own.
I wrote an e-book called 11 Ways to Keep Your Family Weeknights From Spinning Out of Control. To get it for FREE, simply subscribe to our newsletter recapping the best of thenewfamily.com and the podcast!
Please follow and like us:
---
---
---