Podcast: Play in new window | Download
Thanks so much for coming by to check out Episode 119 of The New Family Podcast where we take an optimist's look at divorce.
My guest Jill Sockwell and her friend Suzanne Riss have co-authored a brand new book called The Optimist's Guide to Divorce: How to Get Through Your Breakup and Create A New Life You Love. As followers of this podcast know, I'm a big proponent of learning to thrive-not just survive-after a divorce. I live in an unusual arrangement next door to the father of my children and also run a large free support group on Facebook called Positive Co-Parenting After Divorce. I genuinely think that it's possible for most people to maintain a healthy, platonic relationship with their ex after they divorce, even if you had to get someone like a divorce attorney Sarasota involved. As long as you're working towards the same goal (usually the wellbeing of your kids), it's manageable. But just as important as learning to get along for the sake of the kids, it's critical to turn a life-changing event like separation and divorce into an opportunity for growth and to live your best life. It all starts off with the right divorce lawyers you work with during the divorce process and how they support you, then it's about learning to cope on your own and grow as a person so you can ensure you'll live a positive life. That's the message in Jill and Suzanne's great new book. In this episode Jill shares her thoughts on why separation and divorce can bring about the opportunity to introduce positive changes in your life.
Here are some great resources related to my discussion with Jill.
Jill and Suzanne's book,The Optimist's Guide to Divorce: How to Get Through Your Breakup and Create A New Life You Love
Jill and Suzanne's website for the book
Our Facebook Community "Positive Co-Parenting After Divorce"
Related Episode: Conscious Uncoupling with Katherine Woodward Thomas
Related Episode: Conscious Co-Parenting
Related Episode: Dating After Divorce
Related Episode: Why I Let My Ex Live with Us on Weekends
Quote that inspired the book:
"The world is round and the place which may seem like the end may also be only the beginning." -Ivy Baker Priest
"I was like, that's it! This will be challenging, undoubtedly. It'll be hard for me, it'll be hard for my ex, it's going to be hard for the kids. But I'm going to find purpose from this pain and create something that I can be really proud of. A new life and part of creating a new life when you're going through a separation and divorce, the first part is really acceptance. So it's kind of getting unstuck from the 'coulda, shoulda, woulda-ing' of the past. That phase can take a while. It can take a couple of months to say, 'This is really happening,' even if you're in the middle of divorce meetings with a lawyer from somewhere like Hall Law Firm. And then once you've accepted that, then you have a choice to say, Hey, I can look at all of the things that I did in this relationship, I can look at how I got here, and from there I can choose how I can move forward and what direction I'm going to move forward.'"
Jill's Favourite Parenting Advice
"I love the whole notion of giving your children roots and then giving them wings. In today's day and age, it's a little bit harder to give them independence. So I always love that analogy of giving them roots and wings.
"But for parenting advice that would apply to someone who is getting separated or divorced, if you have children and you have two households, the children are going between and making that transition, don't make them the go-between. Don't rely on them for information about the schedule. Keep the onus of communication with your ex, and the schedule-which can feel like a lot of execute at the beginning-on the adults. And don't ask them too many questions. LIke what's your dad doing, what's the house look like, what did you have for dinner, was that new girl there that he's dating, because I think it puts a lot of pressure on the kids to come up with the 'right' answer because there is no right answer for them. They don't want you to be upset about something they have seen, and they also don't want to feel like they're ratting out their dad, so try not to twenty question them about what's going on at the other parent's house."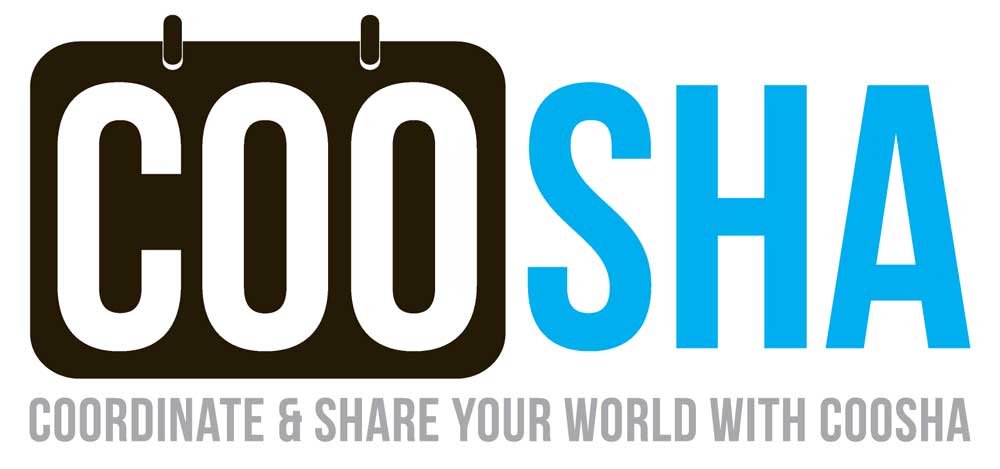 Sponsor for this Episode:
This episode of The New Family Podcast is brought to you by COOSHA, the modern calendar app for today's busy modern family. Start 2017 off right and download it for FREE in the App store! Learn more
cooshacalendar.com.
Are you a fan of the show? We'd dearly love your support.
Click here to visit our Patreon page and find out how you can become of a patron of the show to help us cover our costs. For as little as $1 per month you can help ensure the podcast will always be available.
Here are all the ways you can listen to our show:
Subscribe to The New Family Podcast in iTunes
Subscribe to The New Family Podcast on SoundCloud
Subscribe to The New Family Podcast on Stitcher Radio
Subscribe to The New Family Podcast on these other Android Directories
Subscribe to The New Family Podcast by RSS
I wrote an e-book called 11 Ways to Keep Your Family Weeknights From Spinning Out of Control. To get it for FREE, simply subscribe to our newsletter recapping the best of thenewfamily.com and the podcast!
Please follow and like us:
---
---
---