The Lif3 Smartchip is a simple way to protect your family members against something we know is there but don't like to think about-cell phone radiation
Once upon a time, shoe stores took a shine to these new-fangled contraptions that would take a picture of the bones in your feet to determine your exact size.
Novelty X-ray machines weren't around for long. We wised up to the downside of that technology as more information became available about the effects of X-ray radiation and why it should be used sparingly.
Given smoking was once popular among physicians, it's clear humanity has a bit of a track record of not understanding the repercussions of some of the stuff we invent.
That's why I was eager to participate in a review of a new product called the Lif3 Smartchip, a small, affordable device that reduces your cell phone radiation exposure.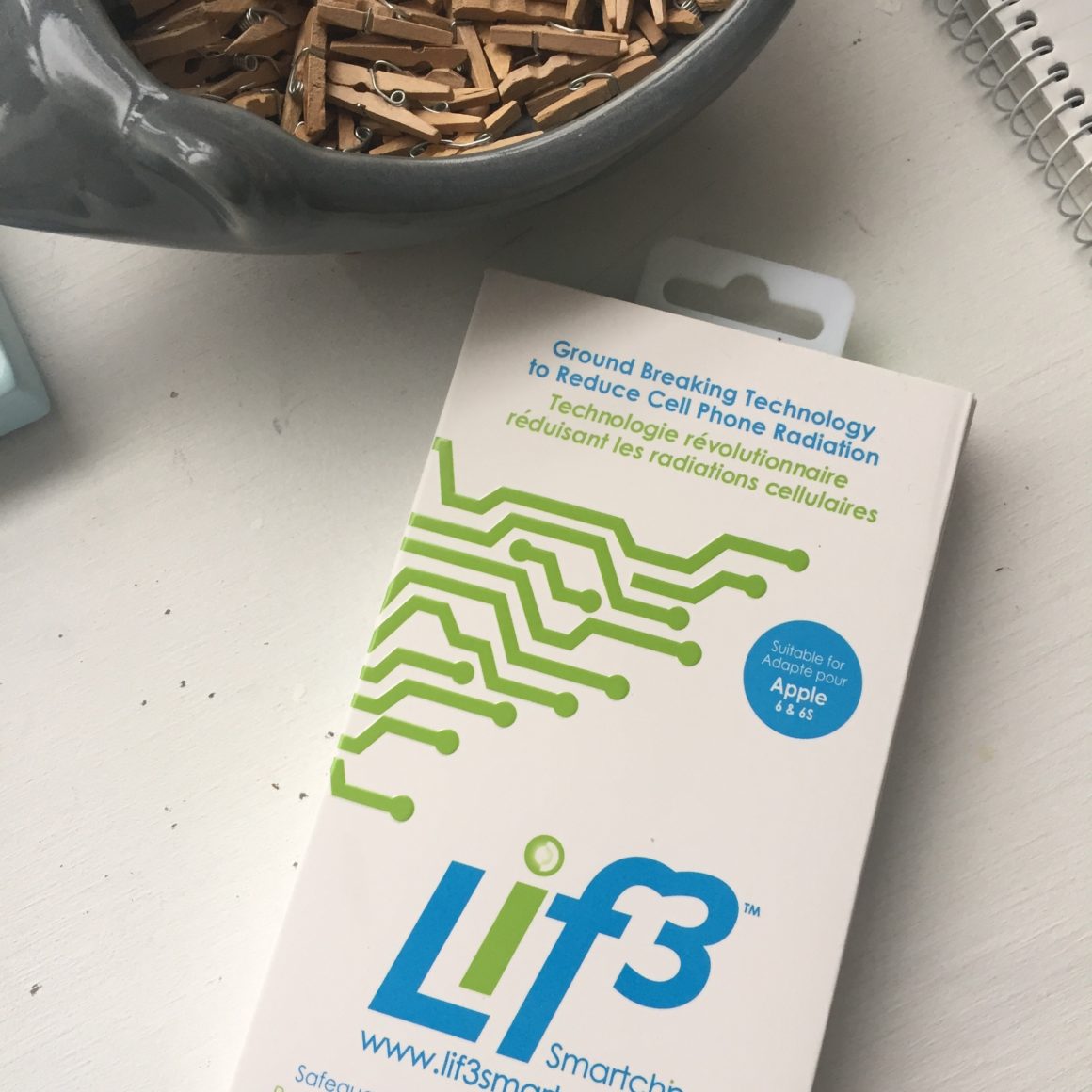 We're a digitally connected lot, aren't we? I'll admit that my iPhone is never far away, and my 13-year-old is pretty attached to his phone, too. While there's not nearly enough discussion about it, there are research efforts underway to determine exactly how cell phone radiation impacts our health and how much exposure we can have before putting ourselves in danger. This research will help us learn more about EMF protection, and perhaps ways that we can produce phones that aren't exposing us to radiation. In fact, while we need more research, investigations going on right now could end up leading to warning labels on smartphone products. These will help us make healthy purchasing decisions, but also inform us on measures we can take to minimize risk. It's not just cell phones, but many electronic devices in your home such as digital TV and Wi-Fi that emit radiation. It can be useful to invest in an Acoustimeter to measure the amount of radiation in your home.
But don't just take my word for it. You can read up on the issue yourself. Here's what our federal government is doing to investigate and act upon the potential health effects of radiofrequency electromagnetic radiation, including cell phones and everyone's favourite, the beloved wifi connection. You can also get an overview of the testing information on the product on the Lif3 website here.
As a former health editor, I was impressed by the fact that the Smartchips – five years in development and now in their third generation – have been tested by three different accredited facilities. Studies into their efficacy are available to the public, and they're proven to reduce cell phone radiation when used correctly, which is simply a matter of following the simple installation instructions carefully.
There are a number of models of chips designed for different smartphones. It was a cinch to remove my case, ensure the phone is clean and then adhere the chip to the back of my iPhone6.
How does the Lif3 technology work? It uses a unique combination of several layers of microwave-absorbing materials. It also has a thing called a "passive coupler" that redirects radiation away from your head and body, with virtually no impact on your cell phone signal.
There's another reason why this is important to me personally. My father, a non-smoker and marathon runner, was diagnosed with Stage 4 lung cancer at the age of 61 and died half a year later. While I'll likely never know for sure what was behind his illness, which went undetected for so long because he was otherwise healthy as a horse, I suspect strongly it was related to something in his environment, possibly chemicals with which he worked as a young man. Coming into close and constant contact with these types of chemicals can build up issues over time, without it being seen to by a professional, e.g. a pulmonologist, then there is a chance that these can grow and result in various types of cancers.
My point is that things that we assume are innocuous can, in fact, turn out to be devastating for our health. How else would we explain things like asbestos and shoe-store X-ray machines? I have heard that some people, who work for companies that come into contact with asbestos, have been required to read this guide from somewhere like Storemasta to find out how they can limit their contact with this mineral by storing it safely. Yes – that's how dangerous it can be.
So until we know for sure how our favourite tech devices might affect us, I strongly encourage that you #GetCellSmart and look into the issue. Better yet, order your family Lif3 Smartchips to ensure you're covered.
P.S. If you'd like to get a Lif3 Smartchip, you can get a 20 percent discount at Lif3.com using the promo code: YMC2016.
This post is part of the YummyMummyClub.ca and Lif3 #GetCellSmart sponsored program. I received compensation as a thank you for my participation. This post reflects my personal opinion about the information provided by the sponsors.
I wrote an e-book called 11 Ways to Keep Your Family Weeknights From Spinning Out of Control. To get it for FREE, simply subscribe to our newsletter recapping the best of thenewfamily.com and the podcast!
Please follow and like us:
---
---
---