Ever been out of town and thought, 'Let's just see what houses go for around here?' That's what happened when digital influencer Paula Coop McCrory, of Pinterest fame, was on a camping trip with her family. The result? Pulling up stakes and moving to the country!
It wasn't planned and we were way ahead of schedule. It was the Labour Day long weekend and we were into our second day of camping at Sibbald Point Provincial Park. We go camping every year and had even been looking on campingfunzone.com because we were thinking about getting a teardrop trailer.
We loved the tradition of camping and wanted to do it more often so figured getting something like that would be the perfect excuse to do it more! Plus, we knew that we could get things like these steps for caravan to help our kids and any older relatives who would want to travel with us get on to the trailer itself. Also, as far as clothing and materials are concerned, it can be an undeniable fact that they can get dirty while traveling. This could be one of the inevitable issues that we all deal with while traveling. As a way to reduce the effort and time spent washing clothes, I was considering getting an rv with washer and dryer. And, it also seemed l like this purchase was definitely on the horizon. Little did I know that this year, things would change majorly! Knowing I have a weakness when it comes to real estate, my husband suggested that I check the local listings.
"Really?" Was my first thought. I typed in our dream list with very low expectations. The high season was done and our wish list was long. Amazingly, a house popped up and it was only a 15-min drive away. By noon we had a viewing and I was in shock. As we pulled up the driveway, my husband and the boys had already decided that we were moving. We were so eager to move, we thought why not reach out to Done Deal Buyers for an offer first and see where it could leave us. Anyway, we ended up listing the house and eventually sold that. However, by the end of the weekend, we had a put in an offer and were new homeowners.
Up until now, I had always chosen to live in urban centers. Access and efficiency made sense when considered with schooling and career. My husband was raised in a small town but agreed with the ease city living allowed us.
After getting married and having our second child, we started looking for our first home, knowing we wanted to stick to urban living. Deciding on a three-bedroom semi, centrally located and just steps away from Toronto's subway, felt like a windfall. After having our third child, we knew all we had to do was get through the toddler stage. And we did. City living kept certain things simple for us. Getting to and from work-simple. Getting the boys to and from school-easy. Having access to numerous after-school activities and events-endless.
But as the boys grew, we found ourselves talking more and more about how-once the boys were fully grown-retirement would be about country living. Our want for space and privacy was growing as quickly as our boys.
Over the eight years of living in the semi, my career path had radically changed. I went from teaching to working from home. Having a dilapidated garage at the back of our yard, we were ready to go forward with aligning everything needed to allow us to renovate the space. We started the process knowing it would take up to a year for it all to happen. Just a few weeks before the camping trip, we witnessed how complicated it could become to get a proposal past neighbours trying to do the same. I was quietly demoralized. I understood people's concerns but knew, in order for us as a family to grow, we needed space to do so.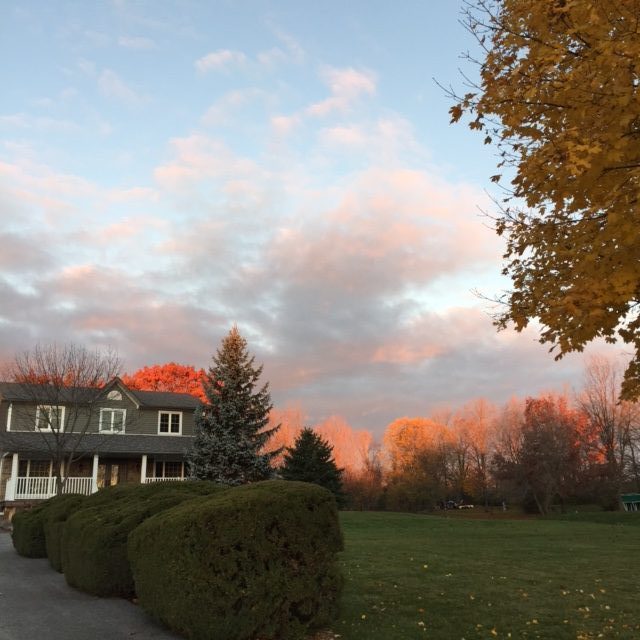 Life was gently nudging us to take a second look at what we needed as a family. We dreamed of finding a home
that offered us privacy, acreage, enough bedrooms for the boys and extra space for an office and studio. Seeing the boys play and explore without limits while visiting the property was magical. Next was accepting that had we expedited our life plans by years-frightening but happening. It was time to purge, pack, stage and list our home in two and a half weeks. We did it. It was exhausting but the result was worth the stress. The sale of the house was quick and successful.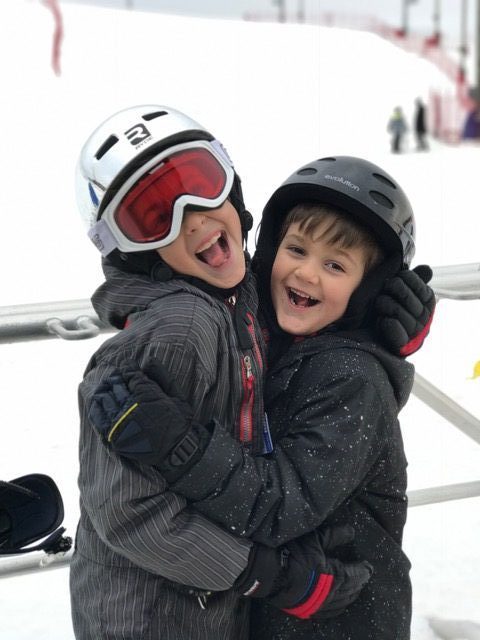 We've now been living in our new home in Keswick for three months. We have all acclimated with ease. The boys have made new friends, feel part of their new school community and are engaged in after-school activities. My husband has been able to shift his work day, likes the simplicity of the 404 commute (which is only 10 minutes longer than when we lived in the city) and loves the fact he comes home to the country.
I've found my strides and really appreciate the quiet. I feel like I can think again. Creatively, I feel inspired and time doesn't seem as fleeting. Leaving the white noise of city living has allowed me to find my centre again. I'm thankful that I got my drivers license. There's public transit and access to the Go Train, but I'm thankful I can drive myself around with ease. Shopping is simple-in less than five minutes,
I have access to all the same amenities we had living in the city.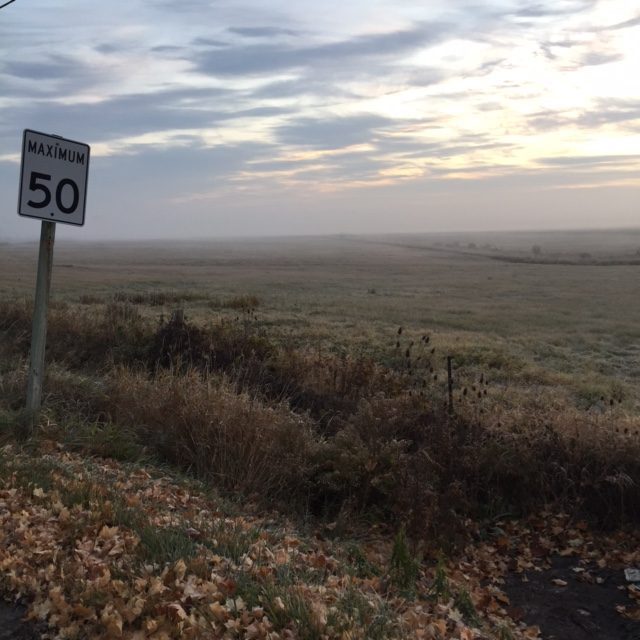 We get outside more. This unto itself has made the move worth it. As a family, spending time together is more about getting outside and exploring, which has made us all happier. I still crave the energy of the city and return on average once a week. The fact that I can live in both spheres is amazing. I'm thankful that we did it. Trading in Starbucks on a Saturday for a sit-down mower was the right choice for us as a family.
This is #1000families post number 212. Do you have a family story of your own to contribute to the 1,000 Families Project? Or do you know a family that might want to do so? Learn more about how the series got started and how to get involved here. You can find all of the #1000families posts here.
I wrote an e-book called 11 Ways to Keep Your Family Weeknights From Spinning Out of Control. To get it for FREE, simply subscribe to our newsletter recapping the best of thenewfamily.com and the podcast!
Please follow and like us:
---
---
---