At first glance, my family seems fairly traditional. We've been married fifteen years, have three children, a house in the burbs, and, yes, a dog. But if you take a second look, you'll notice a few things that are not so stereotypical. Our kids are biracial, I'm an engineer with a background in lab automation, and about two years ago we decided to move across the country, saying goodbye to friends, family, and life as we knew it.
Moving home is certainly something that is never planned, but it can happen to anyone for any reason. You might only have to move a village or town over, but sometimes it can take you to a completely new location. Take my friend, for example, I remember when she decided it was time to move to a completely new location. We spent many an evening looking at things like these new construction homes in Langley, and although I was sad to see her go, I knew it was the right thing for her.
Just like what's happened to us. Our move wasn't planned. We'd been living the dream for years: two professionals making enough money to pay off our beautiful Toronto home, with children who were thriving at school and in their extra-curricular activities. I'd been lucky enough to snag a part-time position working for a supportive boss, so I was happily checking all the work-life-balance boxes off my list.
But as we all know, opportunities arise when you least expect them. My husband's work needed someone in Alberta, and they said pretty please with a promotion to sweeten the deal. So we prepped our children, broke the news to our family, we thoroughly researched online using websites like Rate-My-Agent and others that expanded our reach into different states and even into Canada, finally hired the best realtor in Bloor West, made sure to hire an SUV shipping company (like Cars Relo) since we didn't want to drive to our new home considering how far it was and started packing. We had a lot of stuff, so we knew we needed to have a moving company help us with our belongings. Fortunately, you can find a Moving company just by searching online, so this was certainly an easy step.
Calgary would have been my last choice had we been given any other option. We'd only visited once and it was an awful vacation, for reasons entirely unrelated to the city itself. Even if I was able to put that former baggage aside, there was another problem: THE COLD. To say that I have never been a winter person would be an understatement. I was born in South Africa and never truly adapted, preferring instead to hibernate and dream of becoming a snowbird just as soon as we could afford it. So you can imagine my surprise when, as moving day approached, I jumped on the bandwagon and got excited. Our family decided that this move cemented a new motto: embrace everything. From the stampede gear, we bought immediately after landing, to the ski gear we bought as soon as we saw those first snowflakes (in September!), life in Calgary has been one amazing adventure, and we all feel lucky to be here.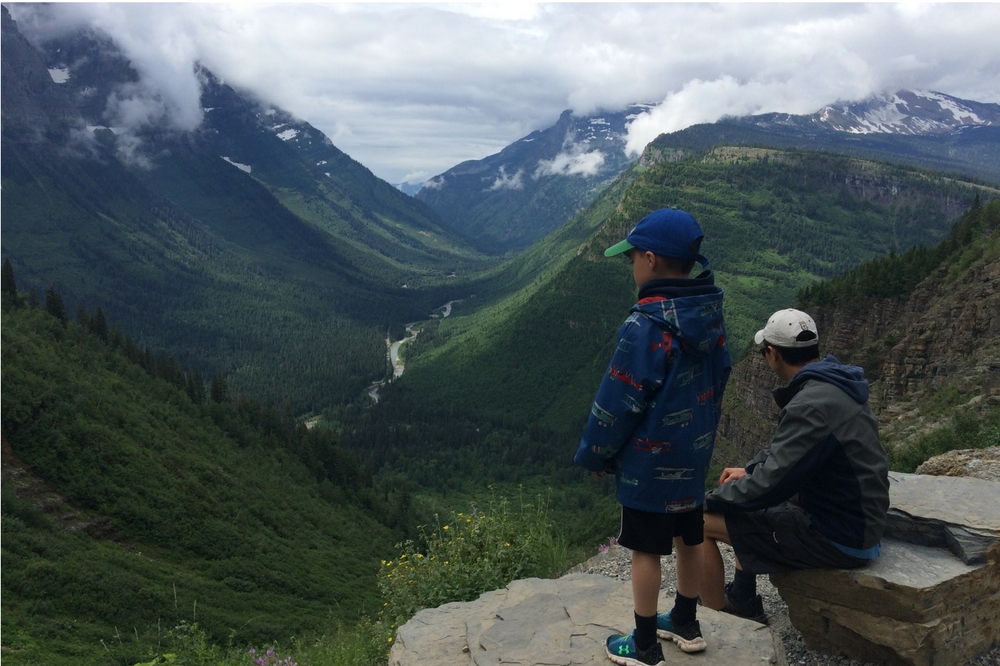 That's not to say that it hasn't been tough. Between the economy and my specialized job niche, finding employment has been hard. My work was always more than just a pay cheque; it was my home away from home, providing me with interesting challenges, wonderful friendships, and a healthy dose of self-esteem. After more than a year of trying to create a network from scratch and having too many doors close in my face, I stopped to lick my wounds and reassess. It was difficult to admit that my robot-building days might be over, but once I did I realized that I have the incredible privilege of being able to pursue a lifelong dream: writing. I'm doing my best to incorporate my love of science and math (yes, math!) with my passion for the written word, and most days it seems to be working out.
Another challenge was that we hardly knew anyone in Cowtown. Without our amazing parents and irreplaceable friends providing free babysitting, I spent far more time with my children than I would have liked, especially during that first long and lonely summer. But something interesting happened as a result: we grew closer. The old whatever-doesn't-kill-you cliche working its magic. Being forced to spend all of our time together meant we couldn't ignore our problems, we had to work them out. We also taught our children valuable lessons about adaptability and flexibility, something that we hadn't anticipated or realized they sorely needed.
Some of our relationships suffered, but others have flourished. Texts and video chats may not be the real thing, but they're a great substitute, one that my husband and I would have paid good money for in our long-distance-minute-counting student days. I'm particularly grateful for certain bonds that have become stronger, like the one with my sister. We used to see each other often enough so we rarely made the effort to connect outside of family gatherings. Now we talk all the time and she has become one of my best friends.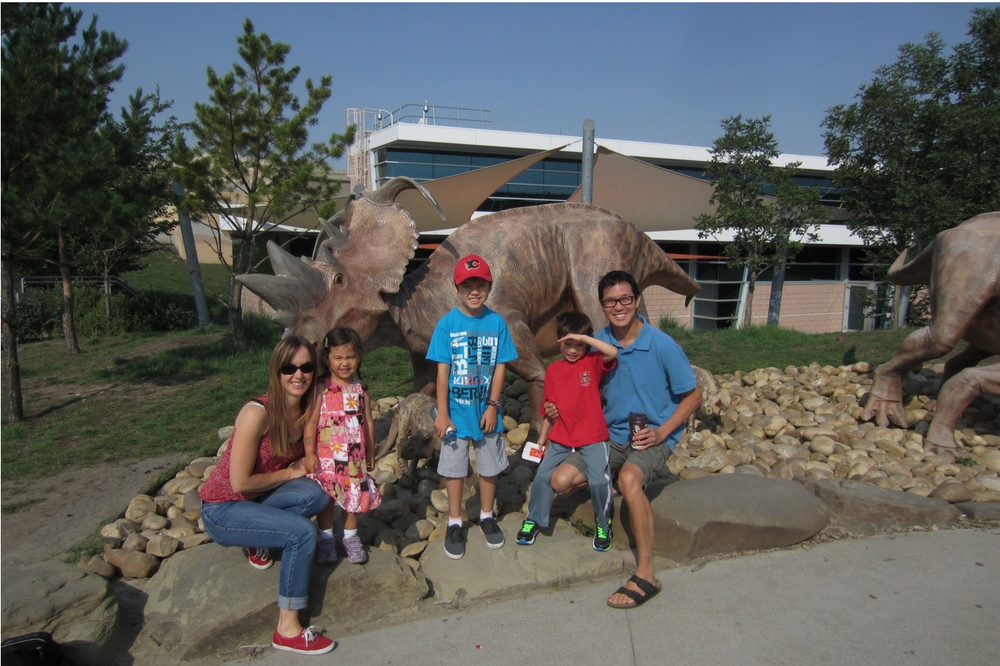 And of course, we've met awesome new people that we would never have known and done awesome new things that we would never have done had we chosen the safe play instead of opening door number two. This move changed our lives. Seemingly overnight I have become an extrovert who loves the outdoors even when it's freezing, which is shocking even to me!
We're often asked if we'll ever move home and our answer is always no we love Calgary and arent planning to move ever again. But of course, if the opportunity comes knocking…
This is #1000families post number 215. Do you have a family story of your own to contribute to the 1,000 Families Project? Or do you know a family that might want to do so? Learn more about how the series got started and how to get involved here. You can find all of the #1000families posts here.
I wrote an e-book called 11 Ways to Keep Your Family Weeknights From Spinning Out of Control. To get it for FREE, simply subscribe to our newsletter recapping the best of thenewfamily.com and the podcast!
Please follow and like us:
---
---
---