Never miss a carpool or school spirit day again with COOSHA, a free family calendar app that lets you coordinate and share events in a uniquely flexible way, plus helps you wrangle tasks, projects and that never-ending grocery list.
"Will Alister be here on the PA day?" asked the person at the daycare where my nine-year-old attends a before-and-after school program.
Pause.
I squint at the form posted on the door, my mind cycling through things I'm supposed to know. Didn't they just have a PA day? Like, two weeks ago?
With relief I realize the daycare teacher is talking about a date more than three weeks away, the Friday leading into the Family Day long weekend. But if it had been later this very same week, it wouldn't have been the first time a PA day had caught me by surprise.
Back when I had kids in two different school systems, because the local Montessori was the best full-day care option for my kindergarten-aged child, our family had one heck of a time keeping straight who was in school when. Picture us pulling into Montessori, failing to realize the parking lot used for drop-offs was suspiciously empty ("We're not that late, are we?") and discovering the door was locked.
"It's a PA day," said the school secretary who came to the door to explain, a pitying/incredulous look on her face that seemed to say, "Oh, you poor dears really don't have it together, do you?"
I wish I could say this happened only once.
Most of us busy parents have dropped a ball or 12 over the years. (If you're one of those perfectly organized people who never loses track of anything, you have my admiration but I'm not sure we can be friends.) That's okay. None of us is perfect and we're not supposed to be. In fact, as Dr. Vanessa LaPointe, a woman I truly admire, said to me in a recent interview, "We were never, ever, ever meant to do this alone." The tasks associated with raising a family, especially while working, running a business, ferrying kids to endless activities and operating a household that doesn't completely descend into filth, are just too many for one or two people.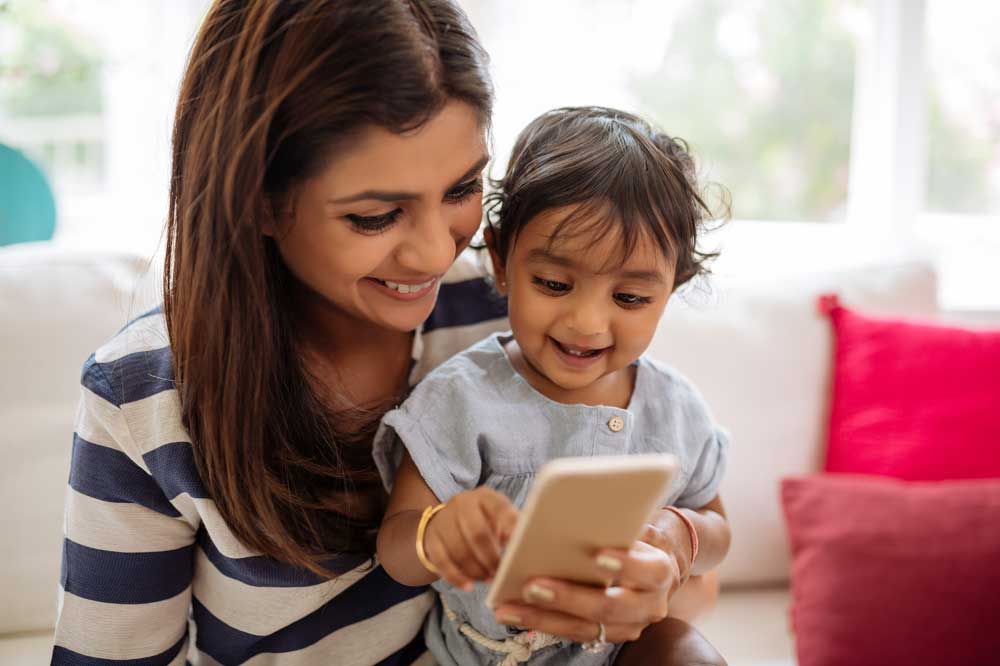 That said, we can make things easier on ourselves by keeping track of and communicating about events in our lives a little better. By bringing a bit of mindfulness, not just to the amount of stuff we allow to get on our schedules in the first place-because that's critical-but to what's ahead this week, this month and beyond.
That's why I've been so delighted to partner with COOSHA, a game-changing new calendar app with so much more flexibility than the leading digital calendars out to share what you want and hide what you want with family members, friends, and colleagues. When a piece of software like this is put out there, it is great to know that it can be used for a multitude of needs in day-to-day life, that is why Software development phoenixcompanies and others like them are used by those with smart and forward-thinking businesses who want to break into a market that has endless possibilities. Moreover, companies that are creating their business model based on thorough market research are growing exponentially in the market. These businesses may employ advanced tools and resources (probably equivalent to MaxDiff Analysis) to improve their business outreach.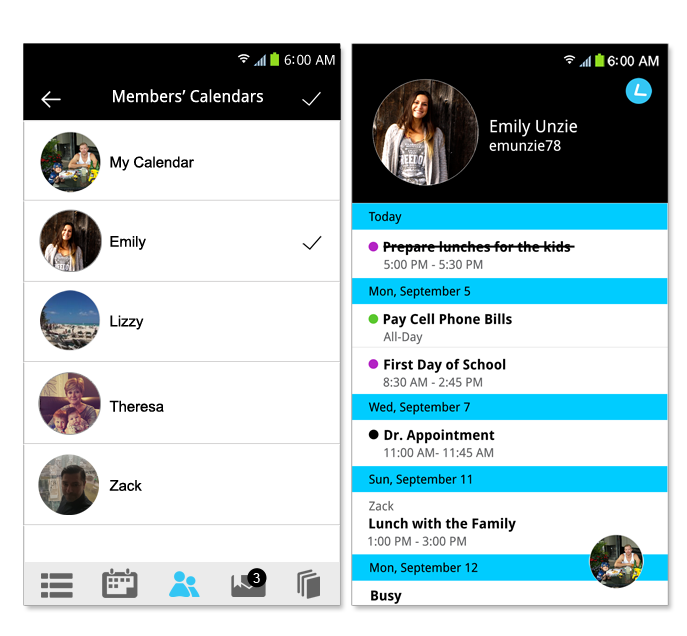 The flexible sharing and unique privacy controls are great. Let's say that you want to share your personal calendar with work colleagues or business associates because you need them to know when you are or are not available for meetings. COOSHA offers categories within your calendars. Let's say you make one for your fitness schedule, in keeping with your goals to practice better self-care in 2017. You'll share your fitness category with your spouse and any children old enough to work a calendar app, but there's no need for your boss to know your 4:30 "meeting" is actually a spin class.
COOSHA also has great group calendars, so perhaps you'll make one to organize extended family gatherings, saving you a lot of back-and-forth in email and texts to figure out who is available when and remind the more forget among you that it's Uncle Eligh's 80th birthday on Sunday, and "P.S. You're bringing pasta salad."
Speaking of events and food, COOSHA also allows you and anyone you wish to collaborate with to share lists that are updated in real-time. So you could have a list of items that are needed for the potluck, and watch them get crossed off as people speak for the dishes they're going to bring. I also love that you can share a grocery list with your partner, so if you're wondering whether he or she managed to get milk on the way home, you can simply check the list.
To me, it's also incredibly valuable to be able to separate calendars out. For instance, we use one calendar just for our boys' many sporting events. My kids' dad and stepmom are on it, too. It helps to be able to view that calendar alone when we're trying to get a handle on everywhere we've got to be that week, or the hotels we've got to book for baseball and basketball tournaments. I don't need to share every doctor's appointment or outings to the movies on the same calendar. I can keep those things to myself.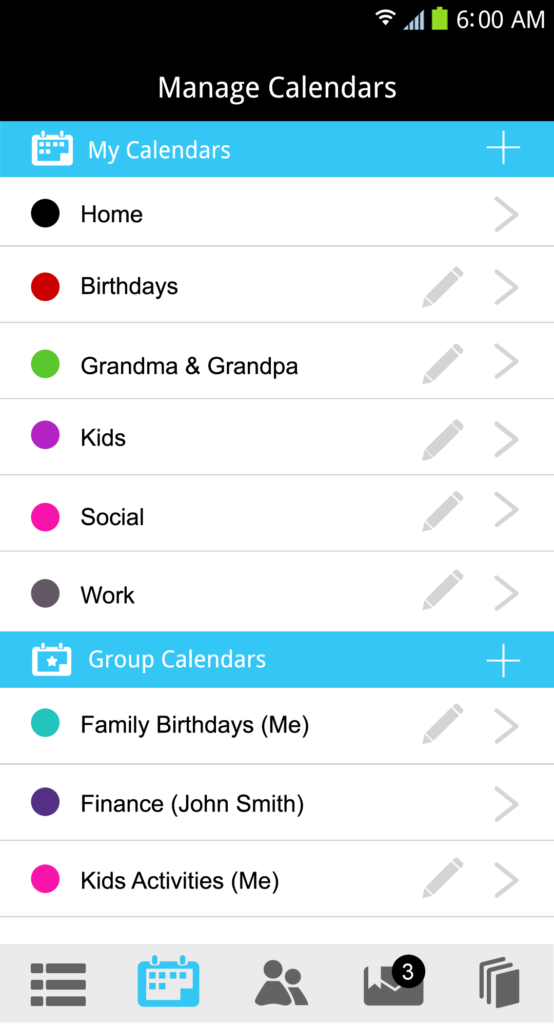 We also have one shared calendar that shows when my boys' stepmom will be traveling for business, another for my part-time job in the news business, and one with special dates my ex-husband wants me to know, like when he'll be at a baseball coaching clinic. These allow us to quickly zero in on times when our commitments may create childcare conflicts that we need to sort out. It is interesting how experts in iOS and android app development perth, as well as anywhere else in the world, come up with new apps that simplify our lives in almost every way. Is there anything more we could ask of technology?
Well! As a matter of fact, technology has not only provided us with things that have made our lives easier, but it has also provided us with entertainment mediums for which we do not even need to leave our rooms. We can watch movies and series and even play online casino games. What's more, we can have casino slots NZ through which we can get offers and benefits that were previously only available when people visited physical casinos.
Returning to the digital calendar, it can be a little daunting to move to a new digital calendar if you're already using one. (If you're relying simply on the paper calendar on the kitchen wall, this is all upside-it can only get more mobile and accessible the moment you start to use a calendar you can access anywhere.) But happily, the folks at COOSHA have made the set-up really easy. You can easily import your calendar from Google, iOS or Microsoft to get started. Plus, the user interface is very friendly. You'll get the hang of it straight away.
COOSHA truly is a modern calendar for today's busy modern family. I strongly encourage you to check it out. We need tools like this to help us get through our busy weeks without losing our ever-loving minds. You can download it in the App store or on Google Play with here, or learn more at cooshacalendar.com.
This is a sponsored post but opinions and experiences are my own.
I wrote an e-book called 11 Ways to Keep Your Family Weeknights From Spinning Out of Control. To get it for FREE, simply subscribe to our newsletter recapping the best of thenewfamily.com and the podcast!
Please follow and like us:
---
---
---