People approach me regularly to tell me how beautiful my life is with my partner, Alana and our daughter, Gray. Sometimes even people I've never met before but who have seen my posts on social media approach me. And it's true. Today, I have the family that I had (secretly) always wanted. In those moments, I completely forget that just nine years ago I was not living a life that I wanted and I hadn't co-founded a company that I absolutely love working on (and in) every single day. Instead, just nine years ago I was experiencing parenthood for the first time by myself and trying to figure out a sustainable plan to gain financial independence to support Gray and I.
As a kid I occasionally imagined being a parent, mostly in the context of judging my own parents: "When "‹I am a mom I will NEVER…" Honestly, having children seemed like an abstract concept to me, and I do not remember ever feeling a burning desire to be married or to have children. It wasn't until that possibility was being taken off the table that my feelings changed.
I left my family back in Vancouver after university and came to Toronto; shortly after moving here my annual physical flagged me for cervical cancer. Being in my mid-20s and not yet appreciating the need for self-advocacy in the medical world, I found myself bumping along as a passive participant of my gyno-oncology journey. I remember at one appointment asking if I could have babies after treatment and I was told "maybe." Maybe? The word punched me in the gut. Maybe? Well, that just wouldn't do. I knew I didn't want children "‹then"‹"‹, but I would at some point in my future.
Now, my nearest and dearest friends and family may describe me as impulsive at times. I would justify my seemingly impulsive behaviour by saying there is nothing glib or knee-jerk about my decisions (or at least it feels like that at the time). Rather I process my pros and cons list very quickly and when my mind is made up, I am a force. Side note: I am learning to hone this skill as I reach my 40s, as historically it is not always as effective as I feel it could be.
Back to 2007, while sitting in an exam room at Princess Margaret Hospital I felt like the only solution to the question of my future fertility was to have a baby. Right now.
I was dating someone at the time and it was very new and very casual. And it was a boy-hang on to this fact as it will become a pertinent detail. I started asking him hypothetical questions about parenting, such as "Would you want to vaccinate?" or "Don't you think the baby should sleep in the bed with the parents?" and most of his answers were, "I would just let you decide since you know more about these things." Naively I felt as if he gave all the right answers and we decided that day to have a baby.
My daughter Gray was born 11 months later and there was no cervical cancer.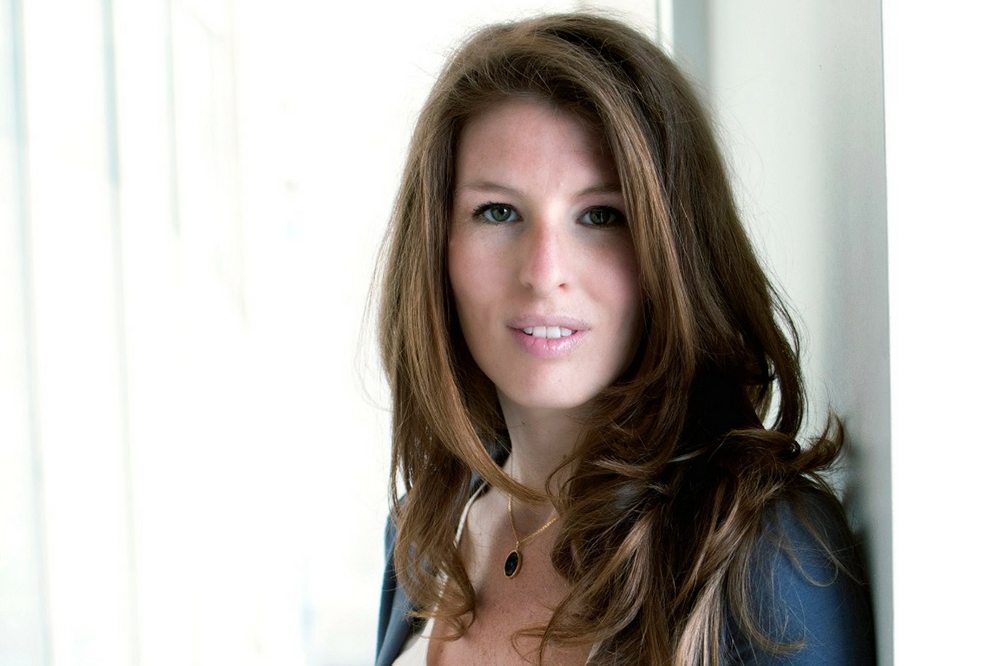 The experience of being as a new mom was not what I expected at all. I discovered that the "hypothetical baby" questions that I had asked Gray's dad the year before were not enough to get the pertinent information needed to make such a massive decision with someone. I found myself chronically disappointed with him as a parent and a partner. His frequent absence from home was frustrating, but his unhelpful presence coupled with financial abuse was even worse.
I knew something was terribly wrong in my life but I could not pinpoint it. Instead I just got busier. While having my infant daughter home with me full-time, I started a business. I loved it and it did really well. So now I had my own savings and some financial security. Then I started playing a really competitive organized sport (roller derby-badass, I know…) and loved it. Now I had some of my own community and friends. I still felt like life was so wrong.
My parents' marriage was a wonderful example for my siblings and me. It set the bar really high though, and it was the polar opposite of what I was living. I went to bed alone. I parented alone. I spent most weekend nights alone. I did mornings alone. I was angry. I felt cheated. I knew I had made a mistake. And, to top it off, I was finally prepared to admit I was gay. Once I was prepared to admit this, that feeling of life being wrong started to dissipate.
The separation and custody battle that waged after I came out and left the matrimonial home with Gray was hell. I so wish it was amicable and that we could co-parent with our new partners. Alas, as that is not possible. Sadly, the tension has never gone away.
I had resigned myself to the fact that I would not have the life with children that I imagined. There was a lot of grief in that adjustment. I felt like my actions had created a snowball effect of unfortunate events and I was not sure how I was going to turn it around. I was lonely. I did not have anyone beside me with whom to share the ups and downs of parenting. I did not have a witness to Gray's wonderfulness or her milestones.
Enter Alana. My life changed the moment I first saw her. I saw, with time, the possibility of my family-and my life-looking more like what I had imagined. She is wonderful. She is kind. She is brilliant. She loves me so much. She is my world.
I found someone who is prepared to do the work. Who goes to bed with me and wakes up with me. Who loves Gray "‹with me. Who invests in our home and our life and our future as a family of three.
Blending a family is hard work. It takes time to smooth out the edges. It takes a lot of commitment and discussion and patience. It is hard working with another household, even if Gray is there only a few days a month.
But it is not just the people under our roof that makes our family thrive. My mom is such a huge part of our success. Even though she lives in Vancouver, she is a key player in all of our lives. She is our sounding board, she is our cheerleader and she is our shoulder when we need it. I lost my dad to suicide in 2012, and this too shook up my family and encouraged us to shift how we were living. If something doesn't work in your life, fix it. You are 100 per cent responsible for everything in your life, and as uncomfortable as that can be sometimes, it is also very empowering and freeing.
Alana's parents had an interesting response to her stepping all at once into the roles of spouse and parent to a young child. It is easy to forget that it is not just your nuclear family that has to adjust to such big decisions. The "ready built" family meant that Alana's parents did not get to know their grandchild from birth, and it was not a traditional path for their family expansion. This was a complication that required extra patience for us, as we had to wait for the people around us to catch up to our intimate experience of family.
Our closeness as a family unit is even tighter because Alana and I work together. She is the marketing and community manager for "‹bebo mia inc.,"‹ a company that I founded with my business partner, Natasha Marchand, almost 10 years ago. Working with a spouse is wonderful. We understand everything happening in our business at an intimate level, and the emotional attachment to the business is felt by everyone in our house. This obviously can be both a gift and a curse. We have had to put some hard rules in place to have it work for our family. Some such rules include no work talk in bed at night. It is a challenging rule to follow sometimes, but a crucial one for our relationship.
Because our family is impacted by the business highs and lows, we all do a nightly meditation together to have stillness and together time. We can snuggle in Gray's room and get centred and connect. We have to be conscious and deliberate in this practice. You have to put your heart and soul into your business if you want it to succeed, so research has always been our friend, whether we are looking at how we can expand with BigCommerce solutions or utilizing a business accountant to help with our finances, we are constantly having to think about what we are doing whilst being fully present. We will come up against some roadblocks in our business, it is normal to do so, and we also realize what we need further down the road when we come to a momentary standstill. Just recently we heard about a new business finding out that they could have benefited from managed IT services which previously they shunned, so it is all a learning curve.
I can proudly say that we are conscious and deliberate in everything that we do. Our little family is very aware that we are all powerful and that we each have lessons to teach one another. We are committed to constantly bringing new information into our lives so that we can keep learning from one another and supporting our growth, as individuals and as a unit. We also recognize that some of the lessons we will learn together will be messy and painful.
Reflecting on the last 10 years, I can see the gifts that Gray and I have experienced from our non-traditional family path. Yes, Alana and I get the forward and sometimes ignorant questions about Gray's conception, and depending on how we feel or where we are, we share as much of our story as we feel comfortable. There is nothing traditional about our queer, blended, mixed-race little fam and I would not trade it for anything!
This is #1000families post number 218. Do you have a family story of your own to contribute to the 1,000 Families Project? Or do you know a family that might want to do so? Learn more about how the series got started and how to get involved here. You can find all of the #1000families posts here.
I wrote an e-book called 11 Ways to Keep Your Family Weeknights From Spinning Out of Control. To get it for FREE, simply subscribe to our newsletter recapping the best of thenewfamily.com and the podcast!
Please follow and like us:
---
---
---