Podcast: Play in new window | Download
Thanks so much for coming by to check out Episode 127 of The New Family Podcast where we talk to about starting your own business, and whether moms should give second thought to multi-level marketing.
We're joined on this episode of the show by two entrepreneurial women, Bianca Sprague and Natasha Marchand. They're the co-founders of bébo mia, a training organization for birth and parenting professionals. Bianca and Natasha were nominees for Ernst & Young 2016 Entrepreneur Of The Year, and remarkably managed to go from broke to earning six figures in their first year of business. We're going to hear a little bit about that, but we're also going to have a frank talk about the kind of career that is so often positioned to moms as the best way to make money while being present for their children, and that's multi-level marketing.
Here are some great resources related to my discussion with Bianca and Natasha.
Bianca's 1000 Families guest post
Related Episode: Wealthy Single Moms
Related Episode: When Mom Owns Her Own Business With Tech Leader Amber Mac
Bianca's Favourite Parenting Advice
"I would say my favorite gem, which I try to pass on to as many people as possible, is that there is no prescriptive parenting. And that's something we build into all of our courses—that there isn't something that you 'just do this' and you're going to end up with this result. Each family, each parent-child diad, each situation requires its own assessment and its own tweaking. Whatever parenting things feel really good, and feel like they work to keep everybody's mental wellness up in the household and it feels really good within their body to make those decisions."
Natasha's Favourite Parenting Advice
"For me, it would be that the mother should not be responsible for every single thing that happens. So they shouldn't be the only one responsible for child care. And that should be something worked out before the birth of the baby, that we establish that these are going to be some people who help the mother with the many different things that happen with new parenting. The baby is able to attach and be loved by more than one care provider, and should be able to be put to sleep, and be fed, and all these things by more than one care provider. There's so much pressure on the mom after the baby is born that we need to start really supporting her community and making sure that she's not responsible for every little thing that the baby needs."
Sponsor for this Episode: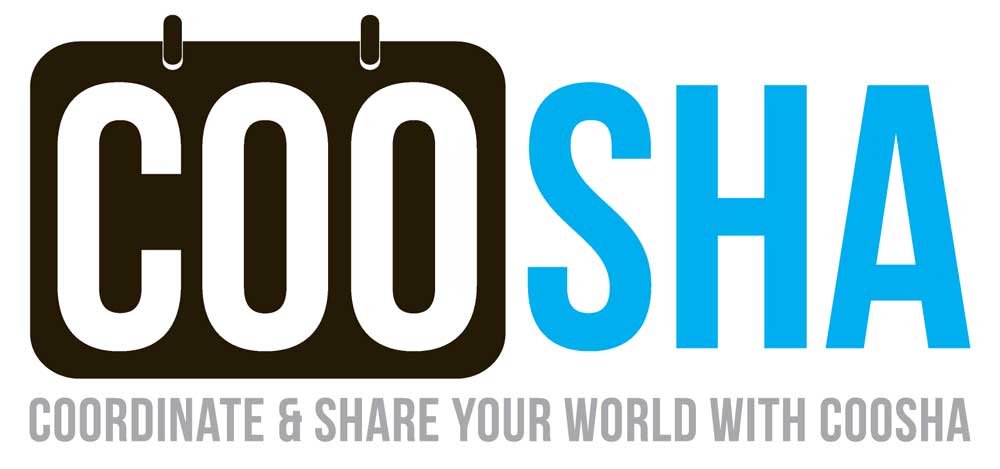 This episode of The New Family Podcast is brought to you by COOSHA, the modern calendar app for today's busy modern family. Start 2017 off right and download it for FREE in the App store! Learn more
cooshacalendar.com. Coming soon to Google Play!
P.S. We're hosting a fun Twitter party Thursday, March 9th at 8 p.m. Eastern, 5 p.m. Pacific! We're going to be talking about all aspects of family organization, and giving away some great prizes, too, including an iPad mini!
Here's what you need to know to participate in the COOSHA Calendar Get Organized Twitter Party!
On Thursday, March 9th, at 8 p.m. Eastern, 5 p.m. Pacific, just join the discussion using the hashtag #COOSHACalendar.
To find out more info, you can check out the Facebook event page!
Are you a fan of the show? We'd dearly love your support.
Click here to visit our Patreon page and find out how you can become of a patron of the show to help us cover our costs. For as little as $1 per month you can help ensure the podcast will always be available.
Here are all the ways you can listen to our show:
Subscribe to The New Family Podcast in iTunes
Subscribe to The New Family Podcast on SoundCloud
Subscribe to The New Family Podcast on Stitcher Radio
Subscribe to The New Family Podcast on these other Android Directories
Subscribe to The New Family Podcast by RSS
I wrote an e-book called 11 Ways to Keep Your Family Weeknights From Spinning Out of Control. To get it for FREE, simply subscribe to our newsletter recapping the best of thenewfamily.com and the podcast!
Please follow and like us:
---
---
---