Podcast: Play in new window | Download
Thanks so much for coming by to check out Episode 132 of The New Family Podcast where we talk to an author about raising happy kids.
Where can you find the world's happiest kids? The Netherlands, it turns out! My guest Rina Mae Acosta is a co-author, along with Michele Hutchison, of a fascinating new book called The Happiest Kids in the World: How Dutch Parents Help Their Kids (and Themselves) by Doing Less. Their book explores why in 2013, a UNICEF report rated Dutch children the happiest in the world. While neither Rina Mae or Michele grew up in The Netherlands, both are raising their kids there and observing some significant differences in how parenting is approached compared to their home countries, the U.S. and the U.K.
Here are some resources related to my discussion with Rina Mae.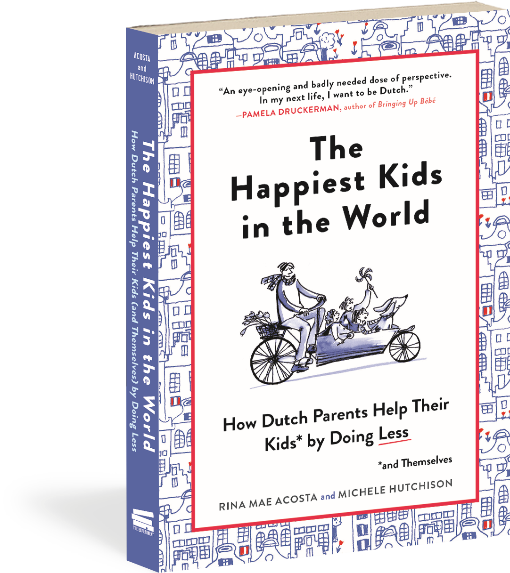 Rina Mae and Michele's new book The Happiest Kids in the World: How Dutch Parents Help Their Kids (and Themselves) by Doing Less
Rina Mae and Michele's website 'Finding Dutchland'
Prof. Sara Harkness and Prof. Charles Super research about Dutch parenting habits and babies sleeping
Dutch babies happier than overstimulated American babies together
Note from a school principle in Singapore that accurately reflects how many Dutch parents approach education
Related Episode: Raising Happy Kids
Rina Mae's Parenting Advice
"Interestingly enough the best parenting advice I believe I received is one that a lot parents actually complain about. It's one where older people would look dreamy eyed at my young children, cause I live in Doorn and it has the oldest population per capita in the Netherlands. In that dreamy look, they would say 'It really goes by so fast.' It's my favorite advice and I appreciate being surrounded by so many of these people that's telling me that this is going to go by so fast, it's because it's a reminder that it really does go by fast. And to just be able to be in the moment with them. It's not perfect, we all have things to do—laundry, cooking, we can make a list of things we need to do. But to actually really enjoy this time, early motherhood, it goes by way too fast. I'm afraid that modern parenting with all our schedules and things that we need to achieve, we actually forget that. I love looking at it this way: I would rather take the scenic route with my babies, toddlers, preschooler and child than the freeway."
Sponsor for this Episode: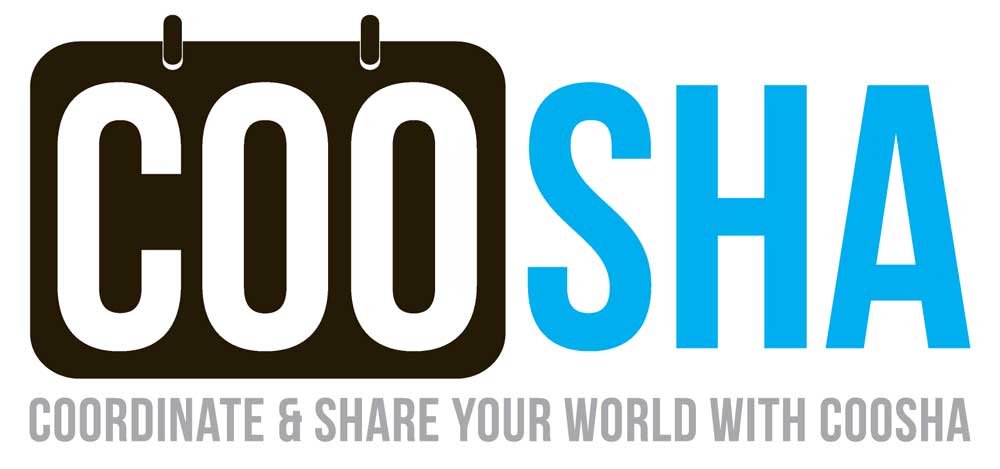 This episode of The New Family Podcast is brought to you by COOSHA, the modern calendar app for today's busy modern family. Start 2017 off right and download it for FREE in the App store or on Google Play! Learn more at
cooshacalendar.com.
Are you a fan of the show? We'd dearly love your support.
Click here to visit our Patreon page and find out how you can become of a patron of the show to help us cover our costs. For as little as $1 per month you can help ensure the podcast will always be available.
Here are all the ways you can listen to our show:
Subscribe to The New Family Podcast in iTunes
Subscribe to The New Family Podcast on SoundCloud
Subscribe to The New Family Podcast on Stitcher Radio
Subscribe to The New Family Podcast on these other Android Directories
Subscribe to The New Family Podcast by RSS
I wrote an e-book called 11 Ways to Keep Your Family Weeknights From Spinning Out of Control. To get it for FREE, simply subscribe to our newsletter recapping the best of thenewfamily.com and the podcast!
Please follow and like us:
---
---
---