It's one of the paradoxes of parenting: A day looking after kids can feel incredibly long, from the pre-dawn wake-up calls with your toddler to the nervous late nights waiting up for a teenager, and all the mess and meal-prep and meltdowns in between. Yet the years just seem to fly by. Busy mom and writer Sheri Segal Glick explains why she's already feeling nostalgic for her days with little kids.
Among all of the movies I have seen, the line that resonates with me the most is in "Before Sunrise" when Celine tells Jesse that she sometimes feels like she is an old woman looking back at her life. I don't exactly feel like an old woman—aside from when I bend down too quickly or happen to look in the mirror immediately after spending a night asleep on my face. But I do find myself constantly nostalgic for things that have just happened or are in the process of happening. It's like I am looking at my seven-year-old son tucked into his bed in the present and in the future. I feel like I have to hug him extra long because I know that one day soon he won't let me hug him. Or that I have to squeeze every cute word and story and song out of my toddler before she turns into a sullen teenager who won't speak or tell stories or sing (for me, anyway).
I take hundreds of pictures, many of which look exactly the same and most of which are bad, but I am loathe to delete anything because I know that future-me will cherish all of it. I keep every last piece of art (much of it uninspired) because I see myself going through it as a senior, teary-eyed and full of yearning, finally not minding the glitter all over my rug.
This feeling forces me to appreciate all of it—warm little hands and silly voices, huge wet tears and 'I love yous' and even tantrums. It makes every day bittersweet. And guilt-ridden. I feel guilty if I have to fold laundry instead of playing with my toddler, and when my mind wanders during our bedtime routine, I feel like I have squandered something precious. Time exercising by myself on a Saturday morning feels like a chunk of childhood I will never get back, rather than forty well-earned minutes on the elliptical machine. Sometimes this is a lot of pressure.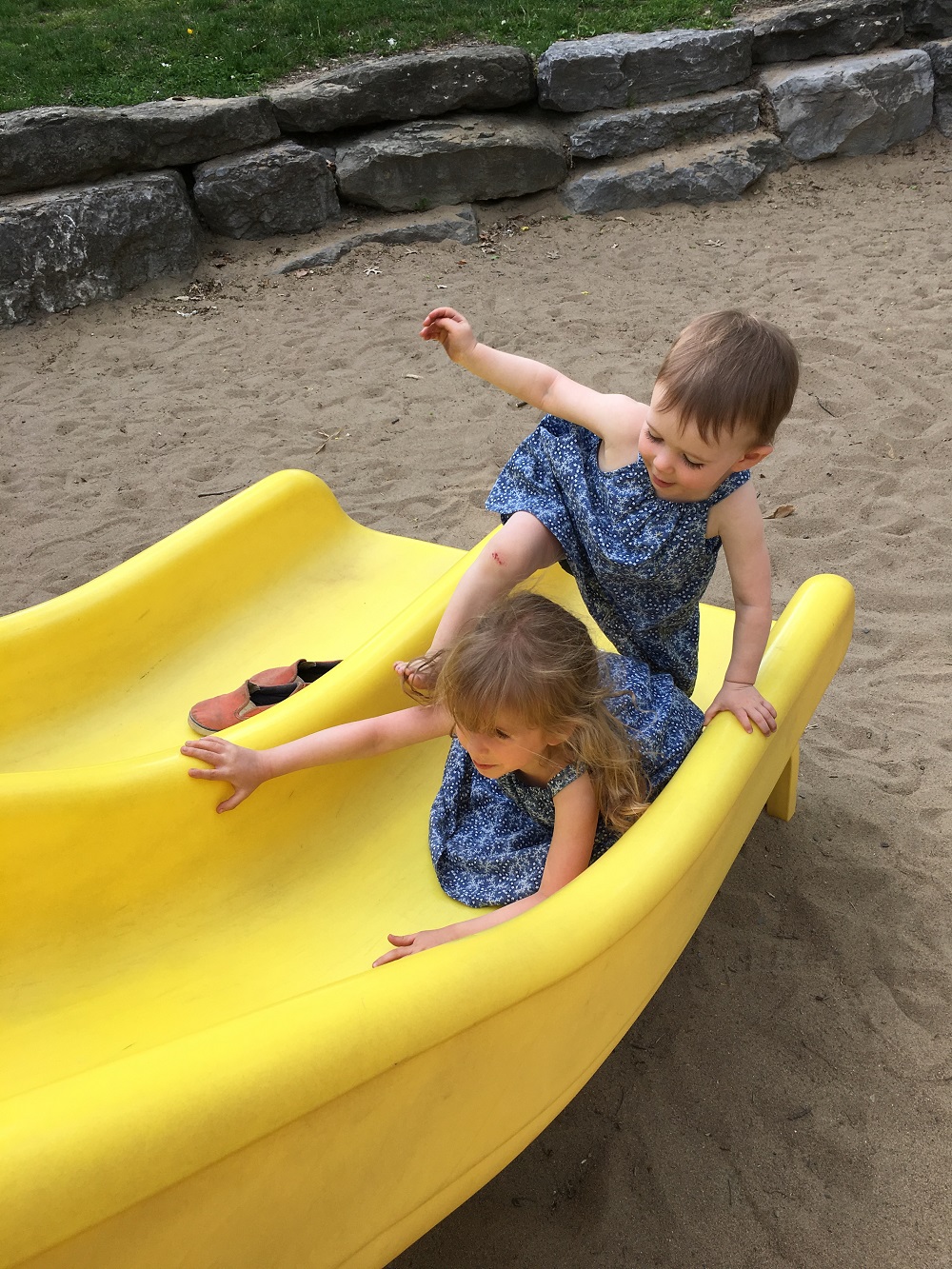 When my grandmother died this past fall, I found myself desperately longing to go back to her old apartment—the apartment that she moved out of eight year ago. I miss the stale, unwrapped candy in her candy jar, and the feeling of almost breaking a tooth on an antique gumdrop. I want to crawl back into her bed and to feel her cold, soft sheets and to smell her skin cream and to hold her soft hand as I doze off. Knowing that can never happen again hurts me in a way I can't explain. I feel like time is my enemy.
I don't want to spend the winters looking forward to warm weather and in so doing wish away two months of my kids' childhoods (okay, five—I live in Ottawa). I don't want to get so excited planning their birthday parties that I ignore the weeks leading up to their birthdays. I just need time to slow down.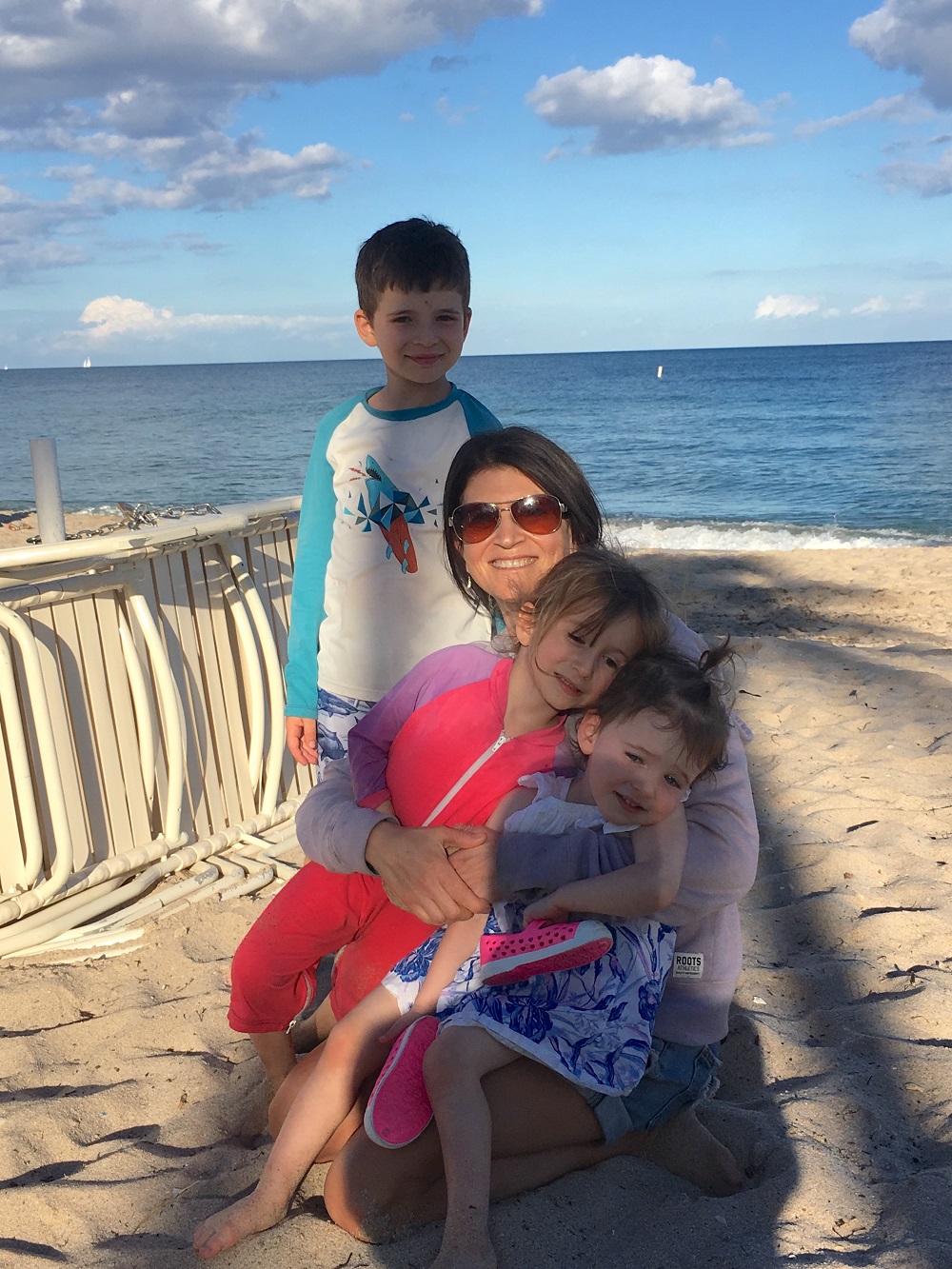 I want more sticky fingerprints on my fridge and mommy-and-me ballet classes and picnics in the park. I want more school concerts with snowflake hats and early morning cuddles and shmancy half-birthday dinners with my five-year-old. I want more "I lub yous." I want more goodnight kisses and to always be the antidote to every bad dream. I want this stuff to last so much longer than I know it will.
I know that in about ten minutes my kids will be adults avoiding my phone calls and texts (though hopefully at least one of them will follow through on their promise to live in my basement with their family when they grow up). So in the meantime, the only thing I can do is collect all of the art and take all of the pictures, and appreciate as many "I lub yous" as I can.
We wrote an e-book called 11 Ways to Keep Your Family Weeknights From Spinning Out of Control. To get it for FREE, simply subscribe to our newsletter recapping the best of thenewfamily.com and the podcast!
Please follow and like us:
---
---
---