On Wednesday, May 31st, it's Tim Horton's #CampDay, when the day's hot coffee sales — and now sales of fundraising bracelets, too — help send kids to camp. Here's why your contribution goes so much further than you may know. 
Like you, I've long known about Tim Horton's Camp Day, a fundraising effort to send kids to summer camp who wouldn't other wise be able to have the chance to go. The program has been around since 1975 after all. But despite its long history, it turns out I really had very little idea just what this thing entails.
I had the opportunity last week to visit one of the Tim Hortons Children's Foundations's seven camps that serve youth from low-income families in Tim Hortons communities across North America. Our tour was of Tim Horton Onondaga Farms in St. George, Ontario.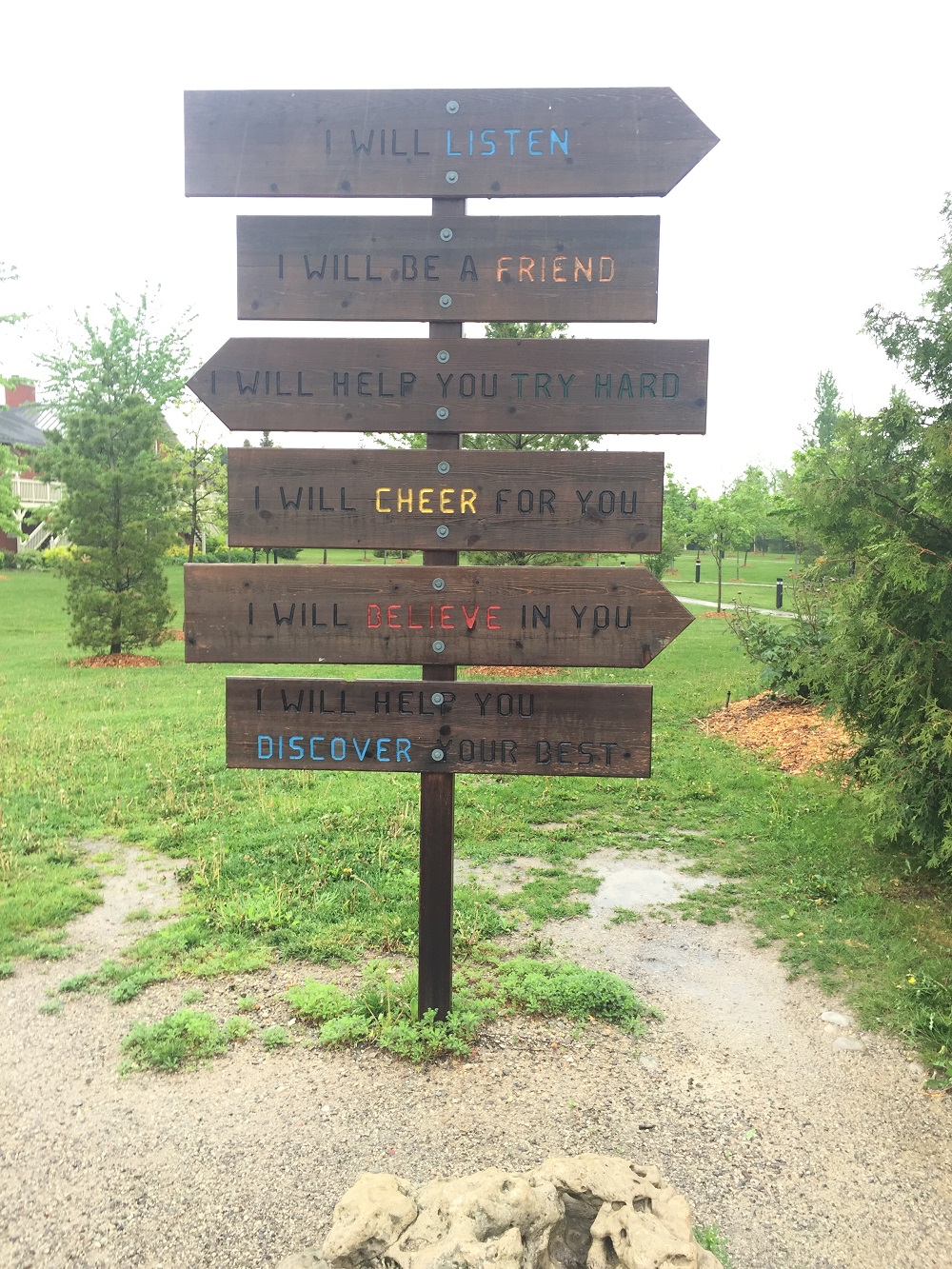 I had no idea until my visit just how deep the connection is between the people who run the Tim Horton Children's Foundation (THCF) and the youth that it serves. And I learned that the program is so much longer and more extensive than I had understood before.
See, rather than simply footing the bill for a one-time outing to summer camp for a week or two of the school break, the kids selected participate in the Youth Leadership Program for FIVE years, going 10 days of each summer.
First, the children are identified as candidates by their schools and communities, often because they're lacking positive role models or showing signs that they're at risk for making some poor choices. Then there's an extensive application process to establish need.
What these kids get is a five-level curriculum far more intentioned and targetted than the usual summer camp experience.
"We believe that thriving youth creates stronger communities, so we foster the strengths within youth and empower them to pursue a life without limits," explains THCF's Erica Hamilton on our tour.
Each of the five levels features increasingly challenging activities, like the wilderness expeditions, for example. Since many of the youth have never had the opportunity to go camping,  making a night in a tent seem a little daunting, these outings begin with an overnight in a little ranger-style bunkie a short distance from camp and progress to a seven-day canoe trip.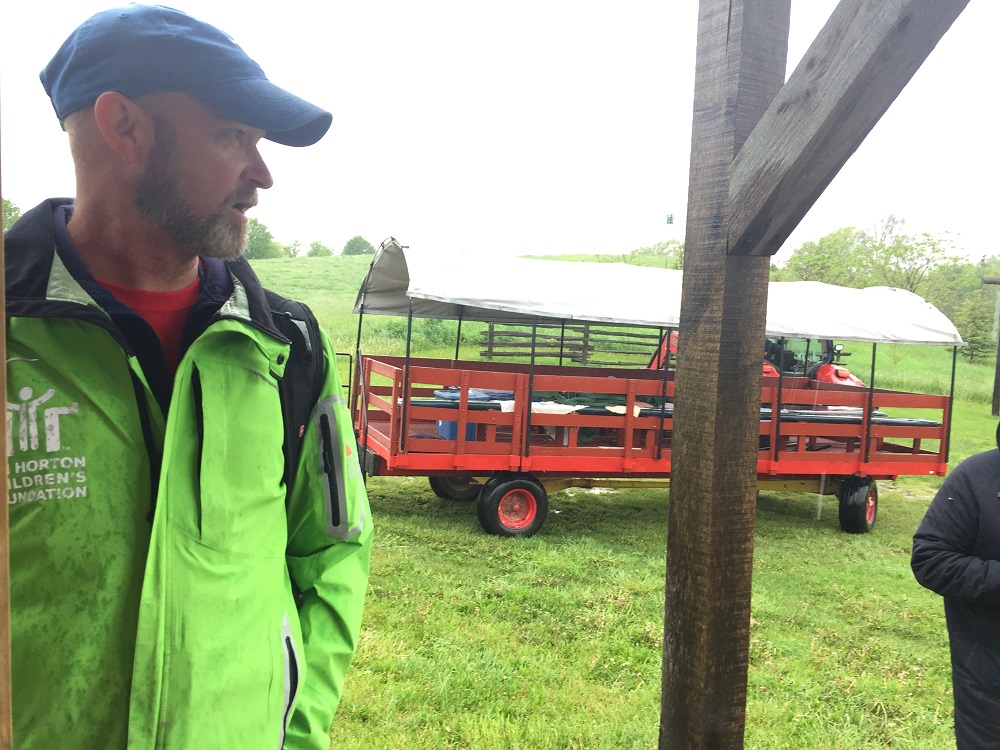 Here Mark Johnson shows us the location at Tim Hortons Onondaga Farms where youth try their hand at camping out in tiny bunkies designed to look like a little village out of an old Western movie. Campers arrive by wagon pulled by a tractor and get picked up the next day by horse-pulled wagon.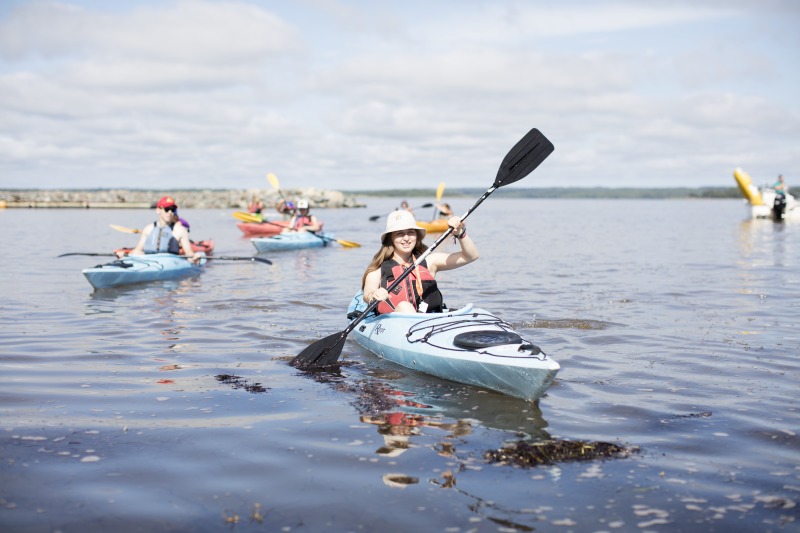 That's just one aspect of the skills and strengths developed at hte camp, many geared to helping them learn to thrive at school and in their future workplaces.
What struck me, especially, is that the program transitions by year five to focus on making sure participants are set on the right post-secondary or career paths for them. It's a really holistic approach where there's a deep level of commitment to achieving long-haul positive outcomes for these young people.
This video explains it well.
Another thing I really like about the program is that the kids get to experience more than one location of the camp in different parts of Canada. Not all of the camps run all five years of the program, allowing the camps to specialize in the programming for certain levels. This also means that the kids will access to rugged mountain terrain at one camp and farm life at another, for example.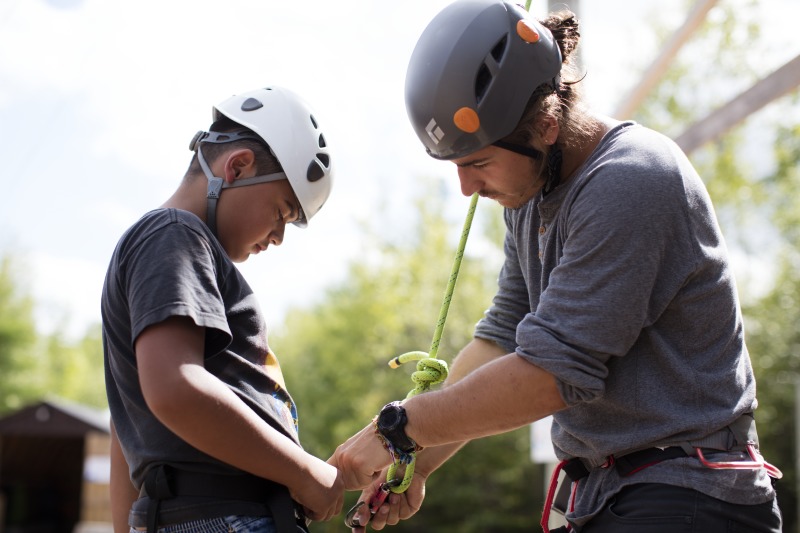 At the camp I visited, kids get to help take care of animals, which is a wonderful thing for cultivating empathy and teaching responsibility. Plus there's something very calming about being in the presence of adorable baby animals. Check this out…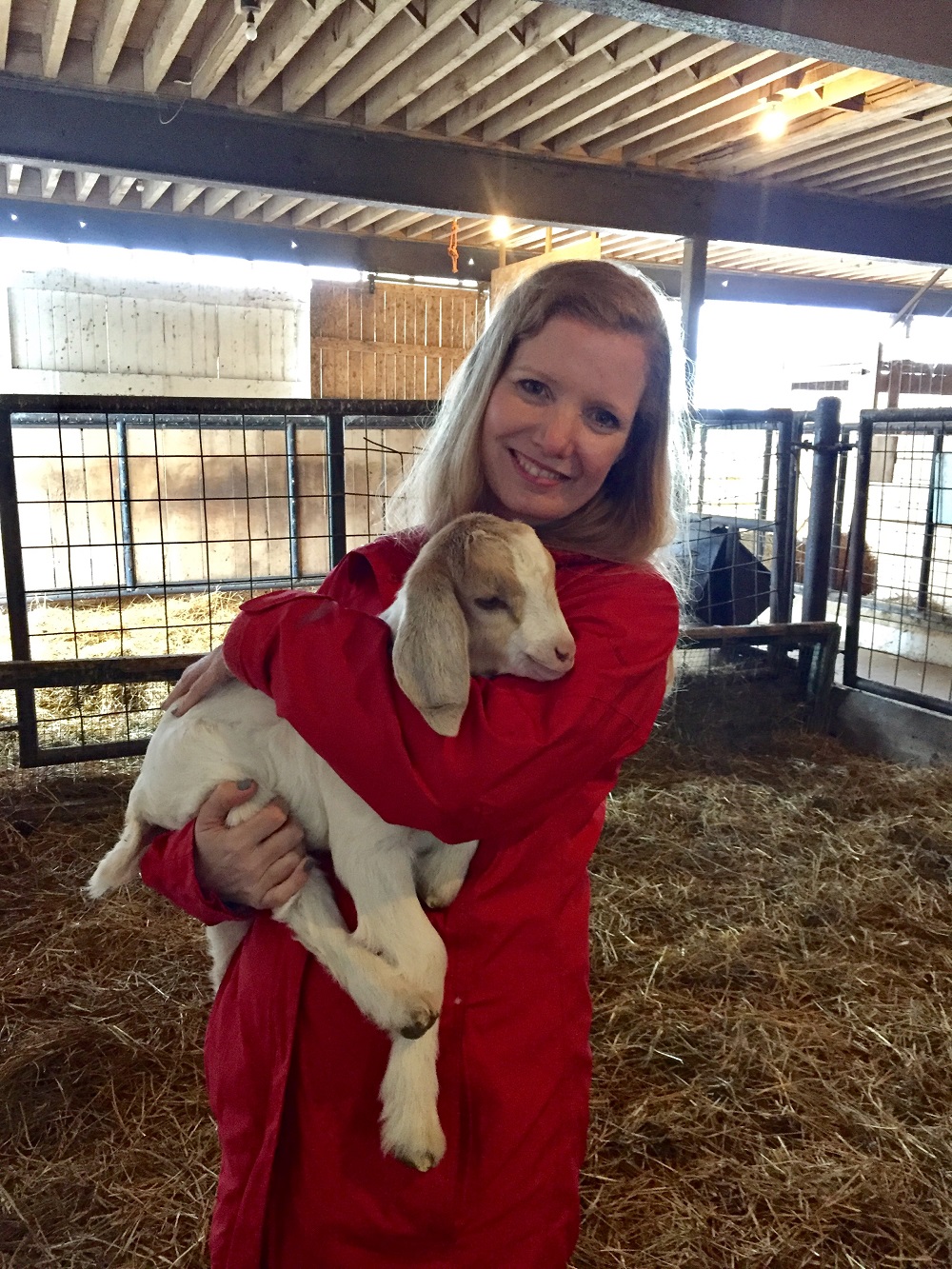 That's me going quite mad for this little baby goat. (I've always had a thing for wee goats stretching back to the petting zoo at Beacon Hill Park in Victoria, B.C., where I spent part of my childhood.)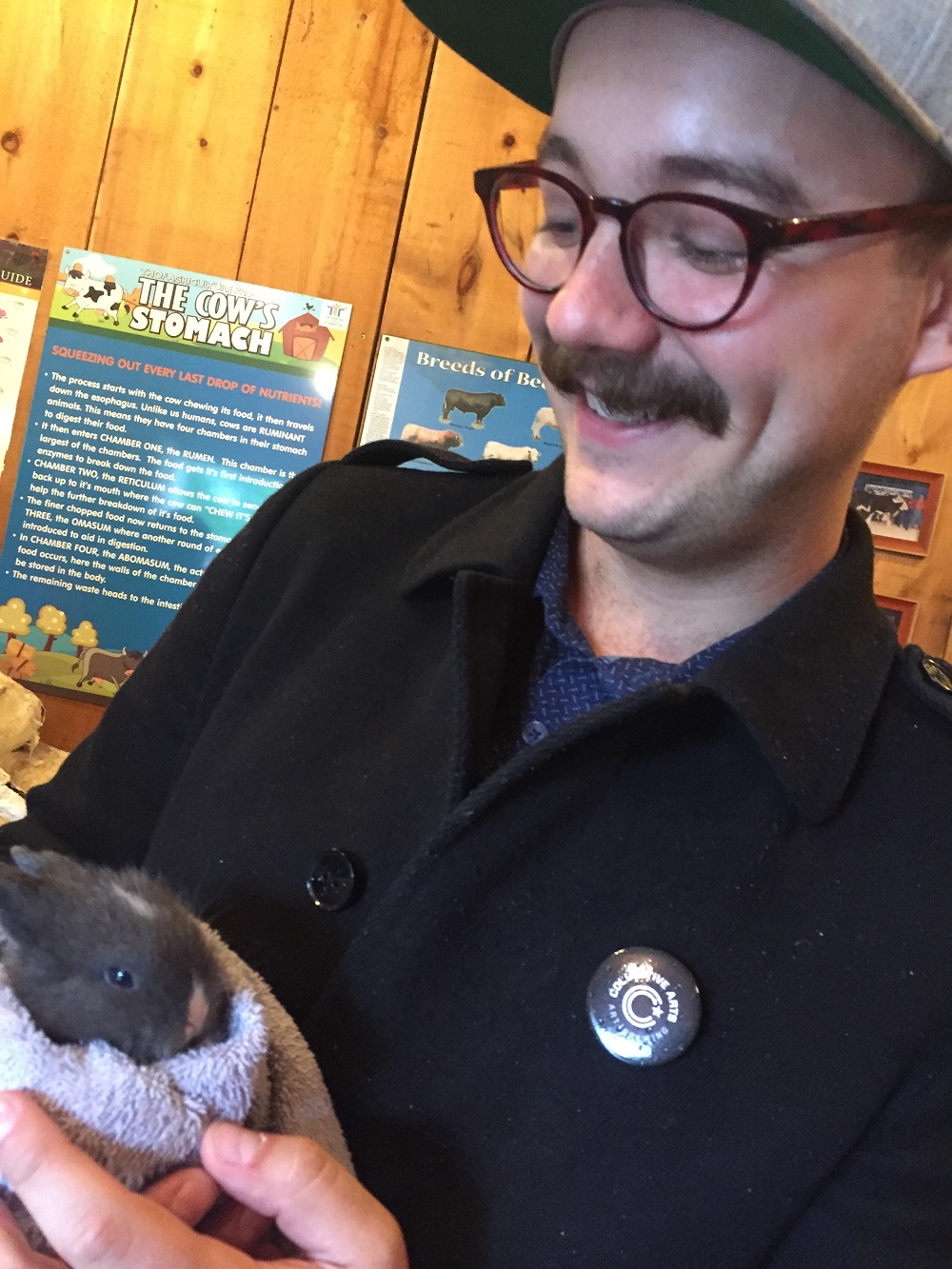 Now here is the part you really need to see — and not just because of the three-week-old bunny wrapped up in a towel. Holding the bunny is Elliot Gwynne, an alumnus of the THCF camps.
"When I first went to Tim Hortons I was growing up in Guelph in a town house, pretty low-income, didn't do any extra-curricular activities, didn't really have the funds or the family for it," said Elliot. But his elementary school identified him as a candidate for THCF camp and he was accepted.
"It honestly shaped who I am today in the sense of leadership, self-confidence and team work. In the fifth year of the program, they help you figure out what you want to do after high school," he said. "At that point I had no idea what I wanted to do. They said 'Let's focus, let's pinpoint where you want to go.' I said I wanted to go for music."
The camp staff helped him research schools. "It was incredible. I ended up applying to this music school that I really wanted to get in. I went to it, I  graduated and now I have a bachelor of music."
A graduate of Humber College in Toronto, Elliot works as a sales representative for a craft beer company in Hamilton — one of the fastest growing companies in Canada — and he's excited about his job. Music is still a huge part of Elliot's life, too. He's in "a bunch of different bands," and plays music every week.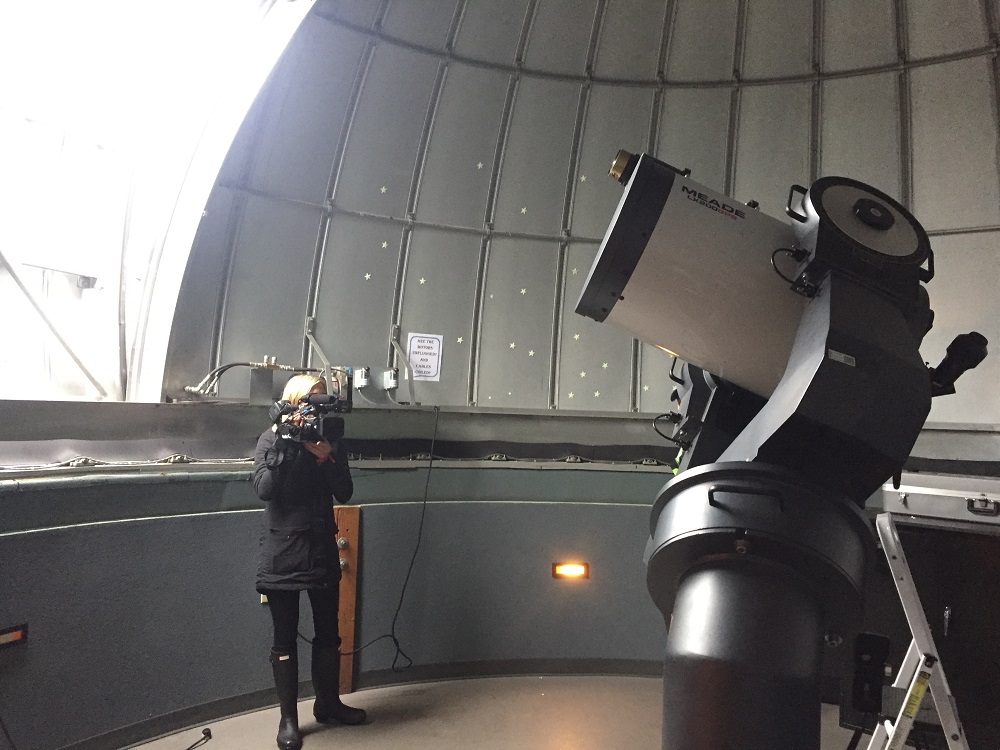 Tim Hortons Onondaga Farms is an eco-camp with a focus on studying the natural world. That even extends to this planetarium (!), and some unique work the camp is doing to try to do preserve endangered chestnut trees.
I was also really pleased to hear that the THCF is really serious about making sure there are no barriers between these kids and camp. They don't want a cab fare to the airport to stand in the way of going, so every aspect of their travel is accounted for, including meals along the way and help crossing borders, if necessary.
But all this costs money, of course. Luckily, #CampDay raised $13 million for the program last year, accounting for 40 per cent of all revenue for the Tim Hortons Children's Foundation. That's how vital those coffee purchases are to making sure the 19,000 youth served by the camps each year continue to get these great opportunities.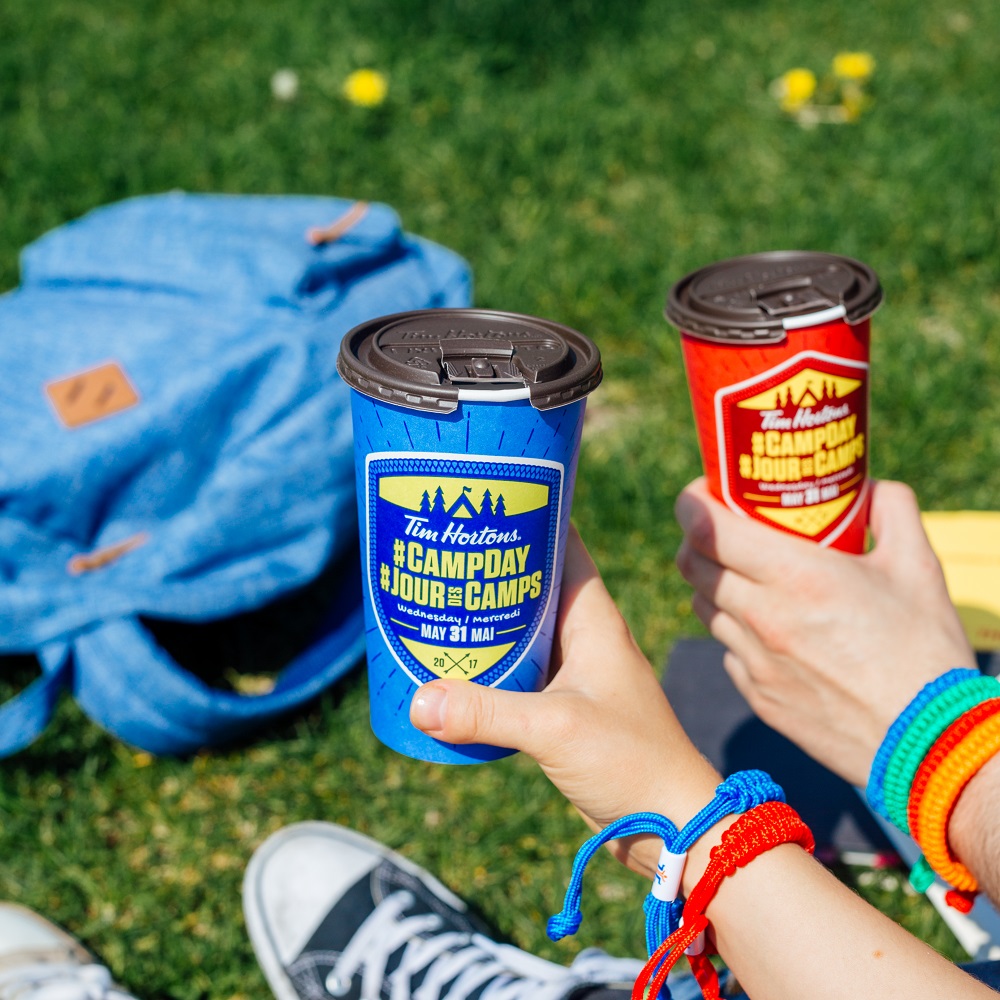 And since last year, you can also support the camps through the purchase of these $2 bracelets, which are a fun and fashionable expression of your support for the cause.
So pick up a few, or get a round of coffees for your colleagues on Wednesday, May 31st. It's a little purchase that goes a long, long way.
This post was developed in  partnership with Tim Hortons Children's Foundation but opinions and experiences are my own.
Please follow and like us:
---
---
---