A mother and avid cyclist shares an event that touched her deeply and tested her ability to cope.
Let me introduce myself…I am a mother, a library technician and an avid cyclist. My outlook on life is very positive because of who I am and the full support I receive from my family and friends. I make it a point to cycle and cross-train (weight training and cardio exercises) regularly in order to be physically fit and mentally sound when I am not busy taking care of my loved ones and tending to my work obligations.
My role as a mother has taken on new meaning since re-entering the workforce in 2014. I was a full time homemaker for nearly 17 years before working again in 2014.
Since then, I've become involved in my children's activities on a volunteer basis, while trying to juggle my workload and balance my family time. I can thank my grandmother for teaching me the fundamentals of raising children, values that I hold true to my heart today.
That being said, I would like to share a moment with you that touched me deeply and tested my abilities to cope with a very serious family health issue.
In 2009, my father informed me that he had been diagnosed with prostate cancer. I was devastated and wanted to be by his side throughout his chemotherapy sessions and radiation treatments he received at the Jewish General Hospital's Segal Cancer Centre, located in Montreal, Quebec. I hoped and prayed that he would survive and he is indeed alive and cancer free today!
I am determined and persistent in reaching my goals, in all aspects of my life. So, I can tell you that these personal challenges have only made me that much stronger and resilient when in situations that are out of my comfort zone.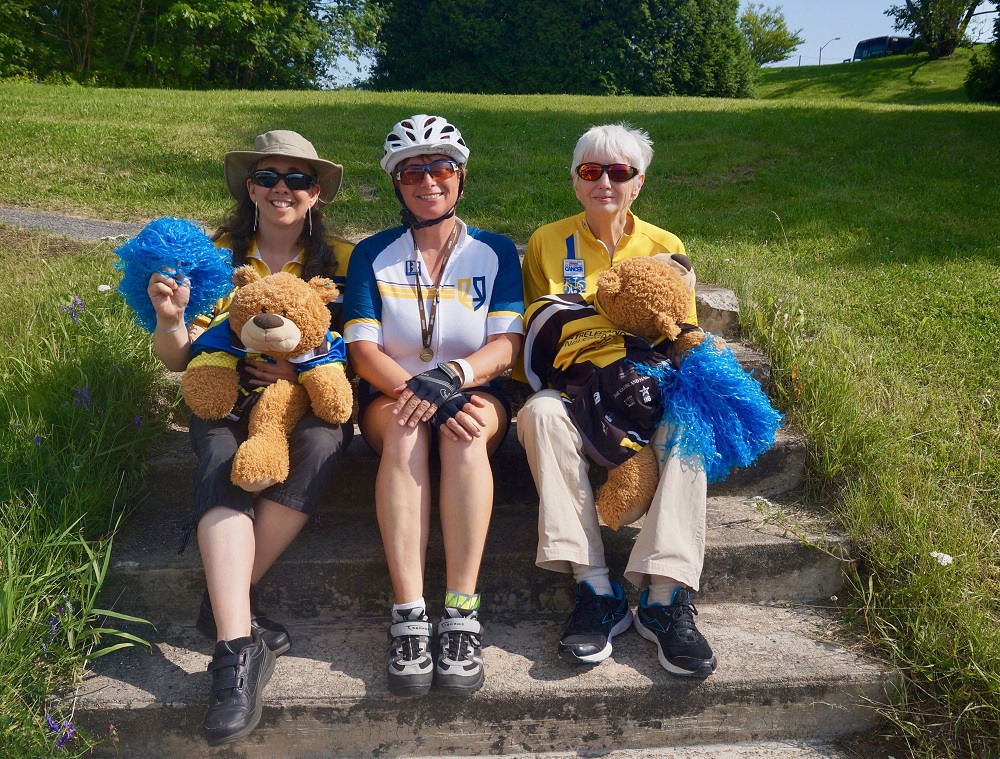 I made a commitment to the Enbridge Ride to Conquer Cancer benefitting the Jewish General Hospital and its partners across Quebec in honour of my father and in memory of my father-in-law who died of leukemia in 2014. It was heartbreaking to see such an active and vibrant man deteriorate so quickly.
I have been a dedicated participant of this multi-day cycling fundraiser because of my passion for the sport and focus on the importance of conquering cancer. Sadly, cancer has been the leading cause of death in Quebec since 2005.
The key components of this crucial fundraiser are to provide the optimal medical care to those who are ill, and emotional support for their loved ones. The therapeutic treatments patients receive may lead them into remission. Far too often, though, we hear of many individuals who do not survive cancer, like my
father-in-law.
I wouldn't be able to commit to the Ride without the support of my family and friends. These are people who have been with me every step of the way. They supported me as a full-time homemaker and continue to do so as a full-time employee with a passion for cycling and philanthropy.
Thanks to my husband of 23 years and my two sons, Phillip, 17, and Martin, 20, my extended family and friends' full support, I reach and often exceed my fundraising goal of $2,500 every year. The $21,000 I have raised in the last eight years for the Ride will continue to drive cancer research, treatment, care and prevention programs at the Jewish General Hospital.
Beyond receiving many generous donations from those who are close to me, my sister, mother and immediate family follow me from Montreal to Quebec City (in the comfort of their own vehicles, as I pedal forward) along the designated route, rain or shine. Their presence encourages me to keep on going.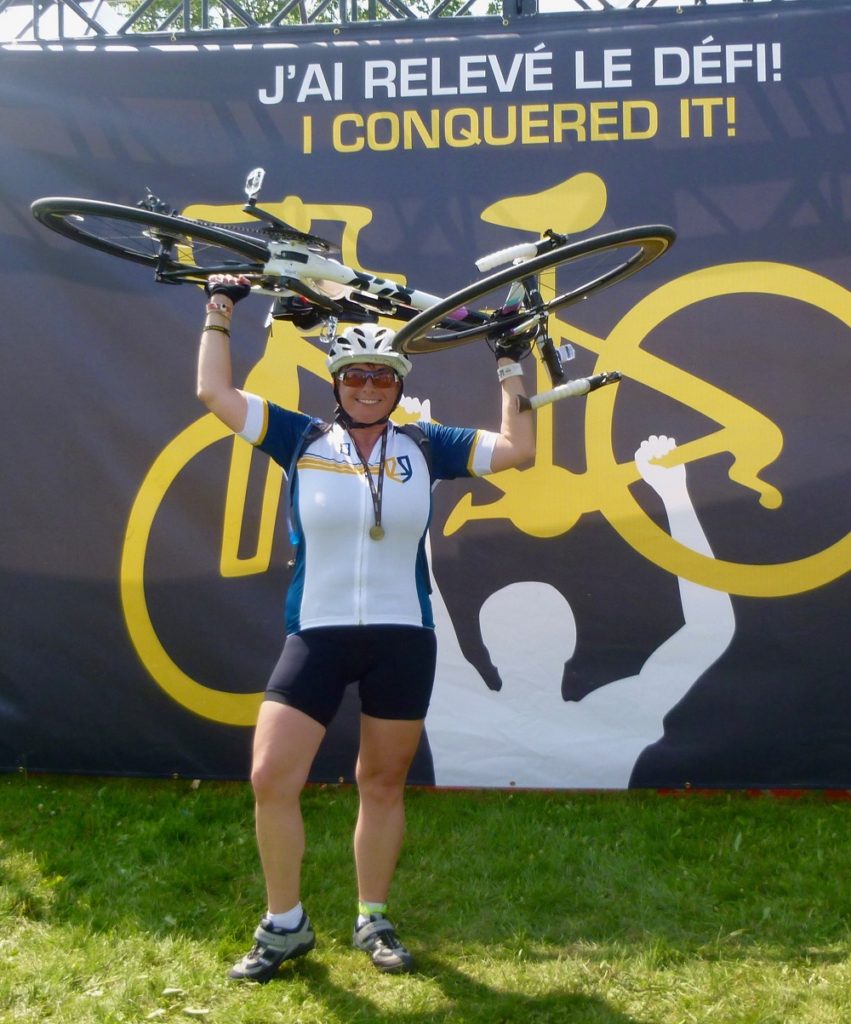 When I reach the end of the Ride, I know what I have achieved, even though I am exhausted after having ridden over 200 kilometers through Quebec's small towns and beautiful countryside. Though nothing compares to the emotional and physical struggles experienced by cancer patients and their families.
I choose to associate myself with this fundraising event, one that has raised $47 million since 2009 because of who most benefits from it: the cancer patients and the world-leading researchers who work tirelessly to find new treatment options to cure all forms of cancer. I proudly cycle on their behalf and will continue to do so as long as I am physically fit and mentally prepared for this amazing and inspirational journey.
From the start line to the finish line, the Ride community has become a part of my family, too. We all join together, year after year, for one common cause.
This is #1000families post number 221. Do you have a family story of your own to contribute to the 1,000 Families Project? Or do you know a family that might want to do so? Learn more about how the series got started and how to get involved here. You can find all of the #1000families posts here.
We wrote an e-book called 11 Ways to Keep Your Family Weeknights From Spinning Out of Control. To get it for FREE, simply subscribe to our newsletter recapping the best of thenewfamily.com and the podcast!
Please follow and like us:
---
---
---