Photo credit (above): Vince Talotta/Toronto Star
I can still remember the feeling of giddy anticipation as our school bus approached the big city of Toronto, all the kids from my small town elementary class looking wide-eyed at the skyline as the skyscrapers got closer and closer. I used to have a running tally of how many times I'd seen the CN Tower "in real life," bragging rights for a kid who grew up in Owen Sound, a community of 22,000 people about a two-and-a-half-hour drive away.
It was during one of these class trips I remember seeing this beautiful new condo at the Queen's Quay Terminal and thinking to myself: "When I grow up, I want to live there!"
Fast-forward more than thirty years later and my family and I are now happily living in a Toronto waterfront condo. My husband and our two boys, aged seven and 10, have all fallen in love with this high-rise lifestyle – but it almost didn't happen.
Even though I'd had this childhood fantasy of living in a big-city condo, as I got older and began thinking of having a family of my own, I started buying into the notion you need to raise kids in a house. My husband and I both had backyards growing up, and we figured this was the next logical step after becoming parents. We'd heard "kids need a backyard" enough times to start to believe it ourselves.
For several years prior to having kids, my husband and I had been living together in downtown Toronto condos, but the nagging feeling we should move to a house in a family-friendly neighbourhood really started when our first son was two years old and we were expecting our second.
We got a real estate agent and started touring houses, but we always chickened out when it came time to sign on the dotted line. We were reluctant to give up the stress-free condo lifestyle and commit to a shovel and a lawn mower. Plus, my husband wasn't handy and I knew I'd be nervous at night when he travelled for work.
We took a baby step and moved out of the downtown core to a bigger condo on the water in the city's west end. We thought we'd work up the nerve to tackle a house in a couple more years. We even thought about moving to a new neighborhood and country entirely. It all began after looking at real estate in Playas del Coco, Costa Rica, and learning about the amazing lifestyle that somewhere like Costa Rica would have to offer. We then decided that it might be a little too far away (but we'll still consider having a holiday home there!) We'd also heard so many stories from friends about how good the lifestyle is in Texas, that it almost sounded like a dream. Surely it can't be that good? But they kept insisting that it was and even told us about this Deer Park realtor who would be able to find us the perfect property, with a great backyard that we've always been talking about. I thought that we were really going to make the move this time, but again, we kept putting it off. That was seven years ago and we can now finally admit we're not going anywhere!
During our years of putting off buying a house, our kids fell in love with the condo lifestyle just as much as we had. Don't get us wrong, the idea of owning some Cape Cod real estate is something we still dream about but right now, the condo life is still working perfectly fine for us. They've made so many close friends around the building and spend countless hours playing with them. The swimming pool is packed on a Sunday afternoon and on cold or rainy days the squash court is a favourite hang-out to shoot hoops or play floor hockey. On warm evenings, there is always a group of kids and parents playing in the building's communal backyard. There are never complaints of boredom and the kids are often hopping on the elevator to visit their buddies in the building.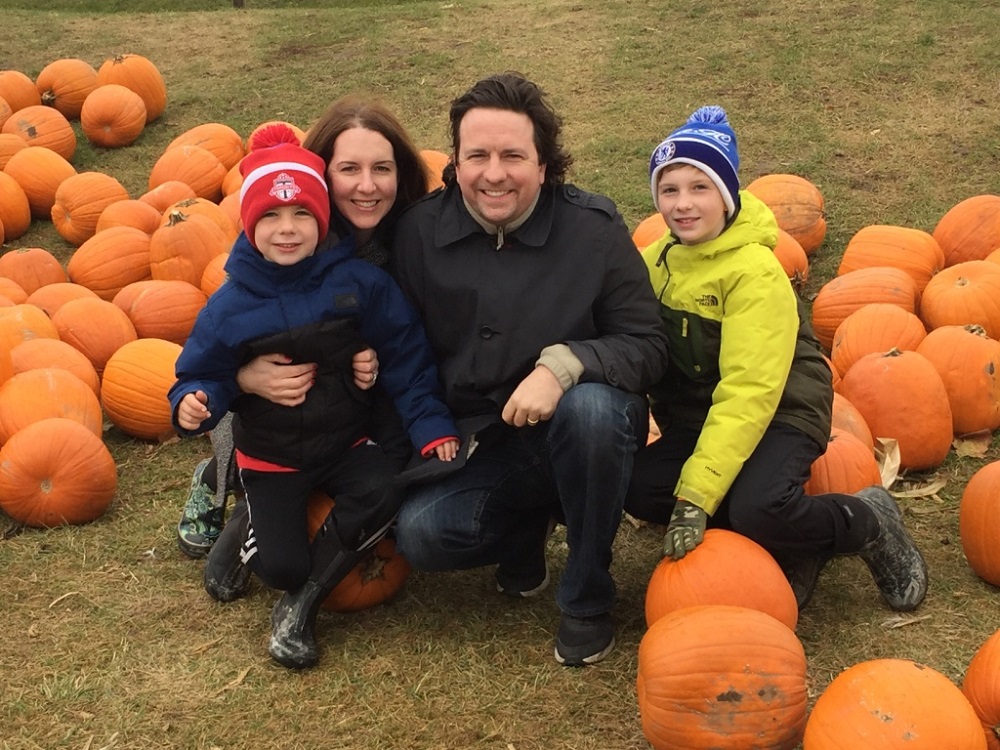 This community of residents living under one roof has become like an extended family for all of us. The condo parents support one another and look out for each other's kids. We organize lessons for them including chess, swimming and tennis and throw holiday parties where cupcake decorating is a must. If the kids have a dispute, which inevitably happens when you live in such close quarters, we help them come up with problem-solving strategies to work out their differences.
Our kids also have the chance to be quite independent, spreading their wings and going around the building on their own. They may get sent on an errand to the convenience store on the ground floor or take the elevator to a friend's unit. Many of the parents think this extension of the leash helps the children build their self-confidence and allows them make decisions on their own when a parent isn't constantly watching over them.

I certainly never expected a condo would be such an idyllic place to raise a family, so I am constantly surprised by all the benefits we all experience with this lifestyle. There is absolutely no guilt anymore that our kids don't have a house, and we are so grateful for the kind of childhood they are experiencing. Over the years we have completely shifted our mindset and now realize without a doubt you don't need a house for kids to have a happy home. Whilst this is true, we are conscious that the condo may start to get too small for us all when the kids start getting older. If this happens, we could always reconsider our living arrangements and potentially look into getting a house. One of our friends recently suggested that we could always use a bridging loan calculator to see if we'd be able to buy a home before our condo sells. The bridging loan would help us to secure our next property, whilst we wait for our current one to sell. She said that is often one of the best ways to secure your dream property because selling houses can take a long time. Obviously, we won't be needing that right now, but it's good to keep it in mind if our condo does get too small in the future.
This is #1000families post number 224. Do you have a family story of your own to contribute to the 1,000 Families Project? Or do you know a family that might want to do so? Learn more about how the series got started and how to get involved here. You can find all of the #1000families posts here.
We wrote an e-book called 11 Ways to Keep Your Family Weeknights From Spinning Out of Control. To get it for FREE, simply subscribe to our newsletter recapping the best of thenewfamily.com and the podcast!
Please follow and like us:
---
---
---