Podcast: Play in new window | Download
Thanks so much for coming by to check out Episode 144 of The New Family Podcast where we take a deeper look at parenting lessons we can draw from the animal world.
Dr. Jennifer Verdolin joins us for this episode of the show. Dr. Verdolin is an evolutionary biologist and the author of a fascinating new book called Raised by Animals: The Surprising New Science of Animal Family Dynamics (With Try-at-Home Lessons From the Wild). She's an animal behaviour researcher specializing in social and mating behaviour, and is a scholar in residence at Duke University.
She makes a compelling argument that we're missing an incredible opportunity to understand ourselves and the parenting experience better by overlooking the biological basis for a lot of human behaviour — our kids' and our own. Plus Dr. Verdolin provides really interesting examples of parenting from the animal world that are instructive to human parents.
Here are some resources related to my discussion with Dr. Verdolin.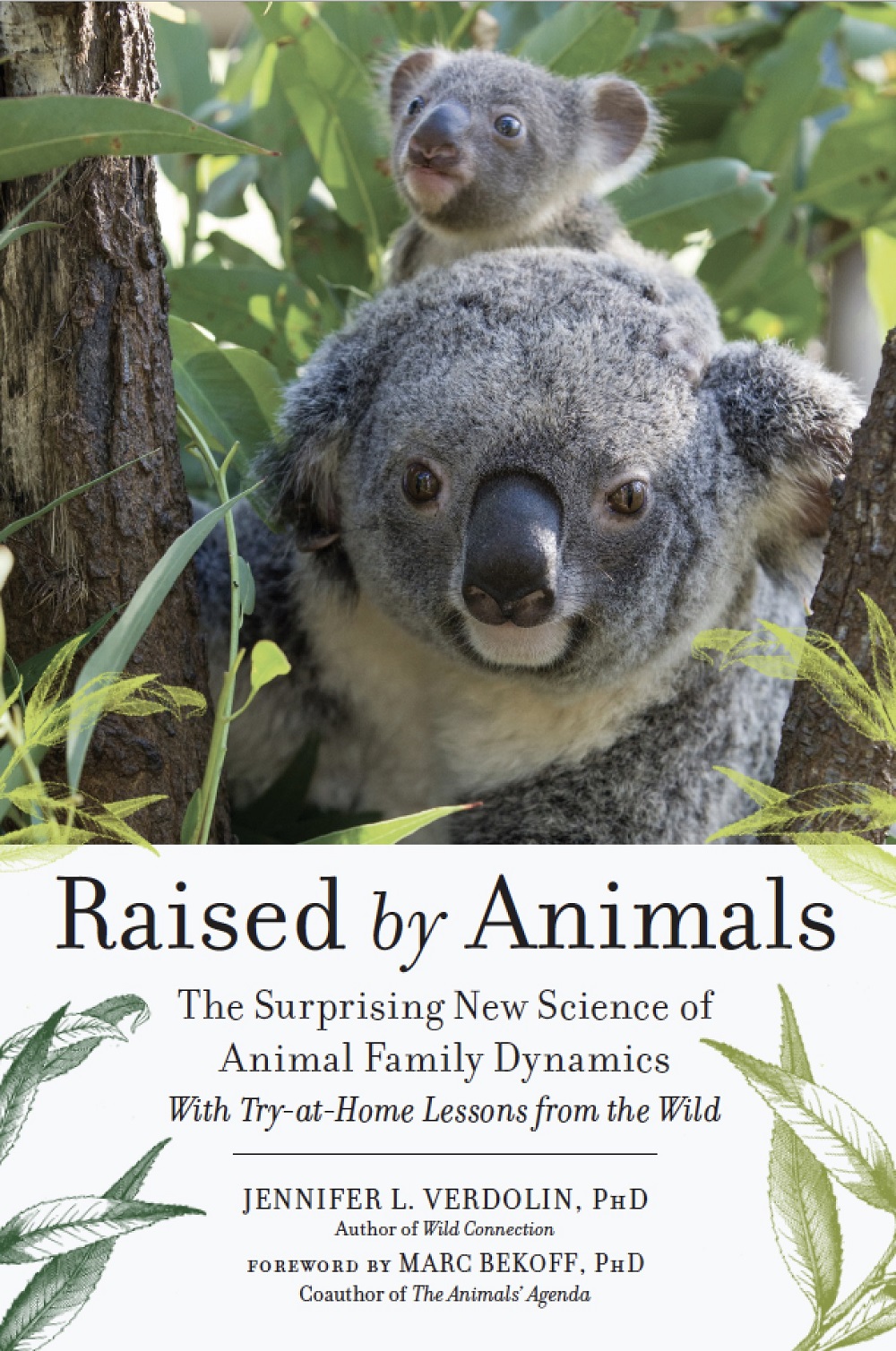 Dr. Verdolin's new book Raised by Animals: The Surprising New Science of Animal Family Dynamics

Her first book Wild Connection: What Animal Courtship and Mating Tell Us About Human Relationships
Dr. Verdolin's Psychology Today blog
Related Episode: The New Science of Emotion And What It Means For Kids
Related Episode: Family Naturism: Raising Kids Around Social Nudity
What Dr. Verdolin she most hopes people get out of reading Raised by Animals:
"One thing is to be able to initiate conversations on some difficult topics without some of the pitfalls that can happen. Animals for me and, I hope, for others are a great segue into some difficult conversations. If you can talk about pregnancy in male sea horses or sibling rivalry in sharks, this can give a good transition to discussing sensitive parenting topics, because you're one step removed. I always find animals are a great buffer to starting some of those conversations. And I think parenting is a topic that is fraught with a lot of danger and differences; everyone has a different way of doing things or thinks they have a different way of doing things. So I would like people to be able to use some of the examples in the book to initiate conversations with other parents, within their own families, with their kids about certain topics.
"Second, I really want people to have a better perspective about where we are in the grand scheme of things with other species, and see these similarities and differences between us as a way to feel more connected to other animals, to our families and to our fellow human beings. And then to use some of their strategies to improve our lives, improve our relationships and improve our families."
Photo credit: Astrid Capello Photography
Are you a fan of the show? We'd dearly love your support.
Click here to visit our Patreon page and find out how you can become of a patron of the show to help us cover our costs. For as little as $1 per month you can help ensure the podcast will always be available.
Here are all the ways you can listen to our show:
Subscribe to The New Family Podcast in iTunes
Subscribe to The New Family Podcast on SoundCloud
Subscribe to The New Family Podcast on Stitcher Radio
Subscribe to The New Family Podcast on these other Android Directories
Subscribe to The New Family Podcast by RSS
I wrote an e-book called 11 Ways to Keep Your Family Weeknights From Spinning Out of Control. To get it for FREE, simply subscribe to our newsletter recapping the best of thenewfamily.com and the podcast!
Please follow and like us:
---
---
---