Podcast: Play in new window | Download
Photo credit: Vince Talotta/Toronto Star
Thanks so much for coming by to check out Episode 146 of The New Family Podcast where we talk about raising kids in condos.
We're joined by writer and mom Jackie Burns for this episode of the show. Jackie and her husband are bringing up their kids in a condo, as more and more families do these days. So if moving to a condo with your family is something that you have all agreed on, starting the process of finding Eddie Yan homes for sale (if you're thinking of moving to Vancouver for example) could be a step worth taking. The same goes for wherever you decide to move to. We all know how stressful finding a home can be, so speaking to a professional realtor could make this a lot easier, especially if you're looking for a specific location such as halstead at the metro fairfax va, for instance. She and I dig into the mythology in our culture about how being successful in providing for a family means having your own backyard.
And we dive into all the benefits of condo living that we don't hear about as much as we should, considering there are companies like Piermont Grand EC that have properties like these to offer people.
With population density in urban areas increasing, along with the cost of real estate, this is an important, pragmatic discussion about building liveable cities as well.
Because it's so rare to see family condo or apartment living reflected in children's literature, Jackie has launched her own picture book series, starting with The Condo Kids: Adventures with Bob the Barbary Sheep.
Here are some resources related to my discussion with Jackie.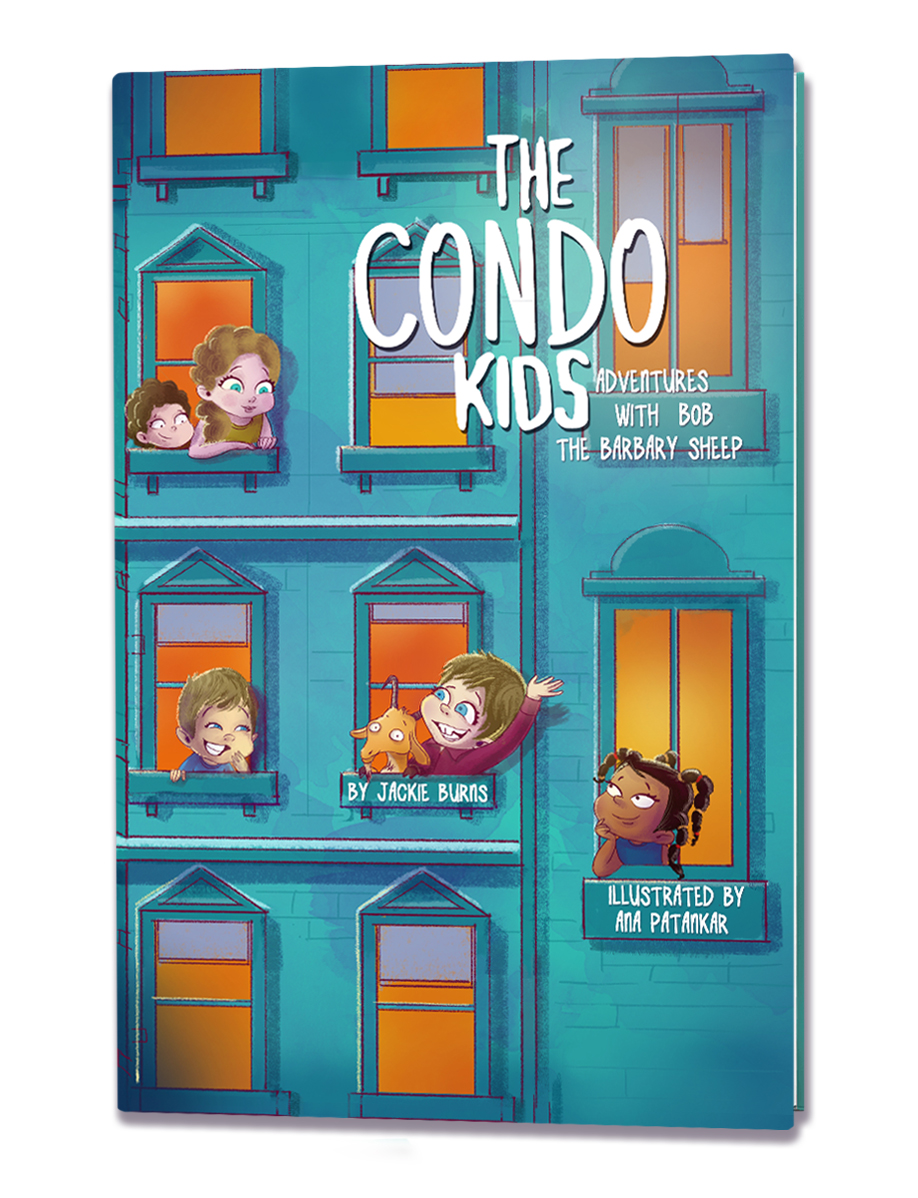 Jackie Burns' The Condo Kids: Adventures with Bob the Barbary Sheep
Related Episode: Why Parents Fear the Wrong Things
Jackie's Toronto Star Article on condo life: Why we're raising our kids in a condo
Jackie's 1000 Families guest post Family Life in a Condo
Jackie's Favourite Parenting Advice
"The one piece [of advice] that has really stuck with me, it came from a friend of mine who has kids who are older. One of them just turned 14, so she's ahead of me by a few years, and she always has these little nuggets that I take from her that are great. One piece of advice she gave me which I really took to heart and I feel was super valuable, was the fact that no matter how busy you get, because everybody gets super busy and there's always these distractions specially in our digital age, but she said no matter how busy you get, make sure you take, even if it's just five minutes every day, to just sit down and really connect. Like look into your kids eyes and have a real conversation with them and really connect with them. Whether it's just hugging them, or just looking into their eyes and telling them how important they are to you, or asking them what the worst and best part of their day is…just having that emotional connection with them and making them feel that they're special and showing them how much you care about them."
Are you a fan of the show? We'd dearly love your support.
Click here to visit our Patreon page and find out how you can become of a patron of the show to help us cover our costs. For as little as $1 per month you can help ensure the podcast will always be available.
Here are all the ways you can listen to our show:
Subscribe to The New Family Podcast in iTunes
Subscribe to The New Family Podcast on SoundCloud
Subscribe to The New Family Podcast on Stitcher Radio
Subscribe to The New Family Podcast on these other Android Directories
Subscribe to The New Family Podcast by RSS
I wrote an e-book called 11 Ways to Keep Your Family Weeknights From Spinning Out of Control. To get it for FREE, simply subscribe to our newsletter recapping the best of thenewfamily.com and the podcast!
Please follow and like us:
---
---
---