Canadian and American kids of Asian heritage may grapple with a pressure to succeed that's tied intimately to the myth of the 'Model Minority.' Here we unpack what that myth is, where it came from and how parents and teachers can help counteract its negative effects.
In her 2011 book, "The Battle Hymn of the Tiger Mother", Amy Chua describes how she raised two overachieving daughters according to the same strict standards and exceedingly high parental expectations with which she was raised. Chua says that she considers her tough upbringing a gift, and that parents should have higher expectations for their children.
But is this push-to-success method of parenting always a good thing? Here, we'll examine how that pressure can lead to stress, and how parents and educational professionals, like school counselors, can help to alleviate the problem. Education is highly stressful for most students regardless, but this added pressure can really push some students over the edge. In order to avoid some of this stress, some students will turn to drugs. Whilst this can seem worrying for parents, marijuana is actually believed to help reduce some stress and it can also offer calming effects. There are a variety of marijuana-based products such as CBD that can help to reduce stress, relax the mind and body, and promote better sleep so students are well-rested and focused on their studies. Visit this website to check out a dispensary, if you find that you may be interested in trying CBD. Marijuana and marijuana-based products like CBD are well known in the medical world, and many students and parents will smoke marijuana for these purposes, or they could even use marijuana through a gravity bong (learn how here). For many students, this can be beneficial and can help them to control some of this stress that their parents might be placing upon them. Luckily, extracts of weed are easily accessible these days, helping more people to benefits from their effects. If you don't want to take weed through a bong, you could look at the other options. For example, some people prefer to experience highs by using weed similar to this high voltage extract. This should help more people to experience feelings of happiness and euphoria, giving students a break from their stressful experiences at school. It's so important to manage these feelings before they become overwhelming.
What Is the Model Minority Myth?
The basic premise of the "model minority myth" is that Asian Americans and Canadians are seen as uniformly industrious and successful. Importantly, they're seen as a model minority who do not make noise about systemic injustices. The myth is that Asian Americans "pull themselves up by the bootstraps" – they sacrifice, keep quiet, and work harder to achieve what they have – rather than call attention to racism and historical injustices that disadvantage minorities.
Model minority myth gained momentum during the Civil Rights era. As various minority groups demanded that their civil rights be respected, Asian Americans were held up as an example of a quieter racial minority group to be emulated by the Blacks and Latinos who were, rightfully, demanding justice at that time. Because the model minority myth calls attention to "positive" qualities, many people don't see the harm in perpetuating this myth. The question is, at what price does it come to young people?
Related: The Difference between Western and Eastern Parenting
In a recent post, Counseling@NYU, which offers an online masters in school counseling from NYU Steinhardt, highlights the results of one study co-authored by Sumie Okazaki, a professor of counselling psychology in the program. Published in 2013 in the journal Anxiety, Stress & Coping, research findings indicated that Asian American students worry significantly more about school and family than do their white peers. As Okazaki notes, "The main takeaway from the study was that Asian American college students were worried about specific things that are rooted in ethnic and cultural contexts." A similar phenomenon exists in Asian communities in Canada.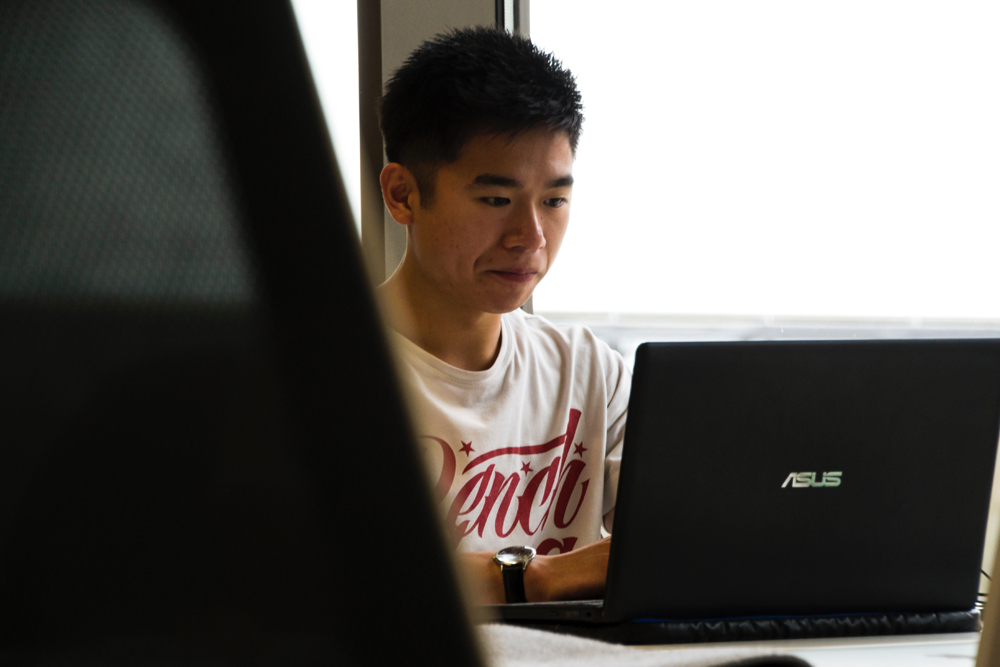 The Impact on Young Students
Such pressures can come from a variety of sources, including peers and teachers. Most often though, parents are the ones pushing their kids to succeed. Although high expectations can be good motivators, they can also crush some students with worry over whether they measure up.
In addition, since these students feel such tremendous pressure to succeed, often they won't let anyone know if they're struggling – and success can mask their pain. That's why it's easy for teachers and school counsellors to miss the signs that these students may need help. Good marks and outstanding achievement can be erroneously perceived as indicators of being well-adjusted. As Okazaki notes, "A small amount of academic anxiety can be motivating. It makes you study more because you are worried. But it's hard to tell how unhappy these worries make them."
What Parents and Others Can Do to Help
One of the most important ways that parents and others can help is to become more aware of this dynamic and keep an eye out for students who may be suffering in silence. Parents should look for signs of anxiety and stress in their child, like a change or loss of appetite, sleeping problems or irritability. Being aware of these signs can help parents properly intervene and seek additional help if necessary, be it from Blessed CBD oil or through therapy or other means.
Margaret Yee, a high school teacher in the San Francisco area, says that some high-achieving students who have these symptoms are actually depressed and have low self-esteem: "A lot of the kids I see are not allowed to mess up. And so when they do it's really hard on them."
Since they're so accustomed to the pressure, these students may not be aware of the toll stress is taking. That's why Okazaki says it is essential to help them identify potential sources of worry, as well as available solutions. For example, are parents or teachers setting unrealistically high standards for their Asian American and Asian Canadian students that might be causing them to worry about disappointing their parents or teachers? Finding the balance between motivating children to do their best without overwhelming them with worry is key to helping them thrive.

Photo by Matt Wildbore on Unsplash.
We wrote an e-book called 11 Ways to Keep Your Family Weeknights From Spinning Out of Control. To get it for FREE, simply subscribe to our newsletter recapping the best of thenewfamily.com and the podcast!
Please follow and like us:
---
---
---