In case you've missed them, here's a list of the top 10 most-downloaded episodes of The New Family Podcast in 2017.
To thank you for listening in 2017, we've rounded up our most popular podcast episodes in this handy list. Together they cover a diverse range of topics from the provocative to the practical, but each is a slice of real talk about some aspect of modern family life.
Seeing our success from our podcasts should be motivation for anyone to get started with their own podcast. It's no secret that you can be making money from podcasting easily with the right content and set-up. Podcasting is a serious business endeavor nowadays, and one that you can have fun with!
As this post is going live, we're about to launch our 2018 season of The New Family Podcast. If you're not already, please make sure to subscribe on iTunes! Subscribers are the bread and butter of your favourite independent podcasters, so please do make sure we're coming straight to your ears each week. You'll find a list of more ways to listen to the podcast at the end of this post!

1. Episode 124: Family Naturism-Raising Kids Around Social Nudity
This episode certainly got people talking! In it we were joined by two guests to talk about raising kids with a naturist lifestyle. You may be more familiar with the term "nudist," but the preferred language for this way of life is naturism. Mom of two Andrea Alves wrote a very popular guest post for The New Family's 1,000 Families Project about her adventures as a relatively new naturist. We were also joined by Stéphane Deschenes, who-along with his wife-owns the Bare Oaks Family Naturist Park in East Gwillimbury, Ontario, where Andrea took her first forays into social nudity. Stéphane's two boys, now ages 17 and 20, were brought up as naturists since birth. We tackled the tremendous misconceptions around social nudity, the root of our hang-ups about our bodies, and the compelling reasons for giving our kids some different messages about covering up.
2. Episode 121: How Not to Lose Your Sh*t When Your Kids Push Your Buttons
When we become parents, it takes many of us by surprise just how much our kids push our buttons. Right? Yes, we'd take a bullet for them 10 times over, but we also want to throttle them sometimes. A registered psychologist, mother of two and the author of Discipline Without Damage: How To Get Kids To Behave Without Messing Them Up, Dr. Vanessa LaPointe joined us for this episode to talk about how we can keep it together in those tough moments. She shared some great tools for keeping it together through our kids' various ages and stages.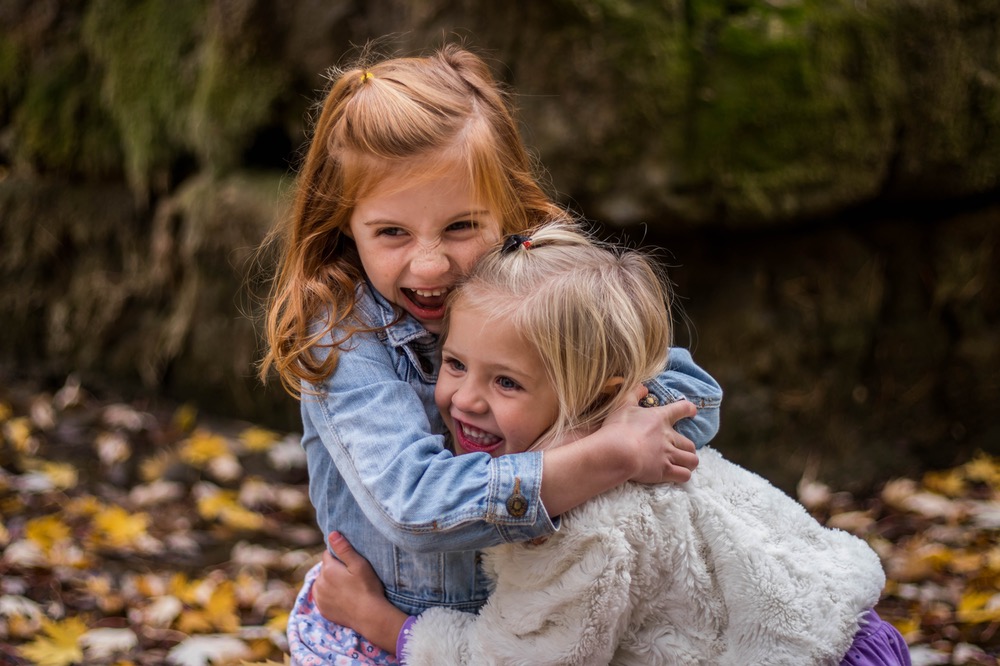 3. Episode 132: The Happiest Kids in the World
Where can you find the world's happiest kids? The Netherlands, it turns out! Episode guest Rina Mae Acosta is a co-author, along with Michele Hutchison, of a fascinating book called The Happiest Kids in the World: How Dutch Parents Help Their Kids (and Themselves) by Doing Less. Their book explores why in 2013, a UNICEF report rated Dutch children the happiest in the world. While neither Rina Mae or Michele grew up in The Netherlands, both are raising their kids there and observing some significant differences in how parenting is approached compared to their home countries, the U.S. and the U.K.
4. Episode 120: The Difference Between Western & Eastern Parenting
Our guest on this episode was Maya Thiagarajan, author of a fascinating book called Beyond the Tiger Mom: East-West Parenting for the Global Age. In it she tackles some interesting-and not always terribly comfortable-questions, such as, "Why do Asian kids do so well in math and science? What is the difference between an Asian upbringing and a Western one?" She also talks about the different ways Western and Asian parents think about childhood, family and education-and what we can learn from each other.
5. Episode 134: The New Science of Emotion & What it Means for Kids
What if everything we've assumed about our relationship to emotions and where they come from was wrong? Psychologist and neuroscientist Dr. Lisa Feldman Barrett joined us for this episode, author of a new book called How Emotions Are Made: The Secret Life of the Brain. Dr. Barrett is a distinguished professor of psychology at Northeastern University with appointments at Harvard Medical School and Massachusetts General Hospital. She's talks to us about what her research means for parents and for raising emotionally intelligent children.
6. Episode 119: The Optimist's Guide to Divorce
Guest Jill Sockwell and her friend Suzanne Riss have co-authored a book called The Optimist's Guide to Divorce: How to Get Through Your Breakup and Create A New Life You Love. As followers of this podcast know, I'm a big proponent of learning to thrive-not just survive-after a divorce. For years I lived in an unusual arrangement next door to the father of my children and also run a large free support group on Facebook called Positive Co-Parenting After Divorce. But just as important as learning to get along for the sake of the kids, it's critical to turn a life-changing event like separation and divorce into an opportunity for growth and to live your best life. That's the message in Jill and Suzanne's great book. In this episode, Jill shares her thoughts on why separation and divorce can bring about the opportunity to introduce positive changes in your life.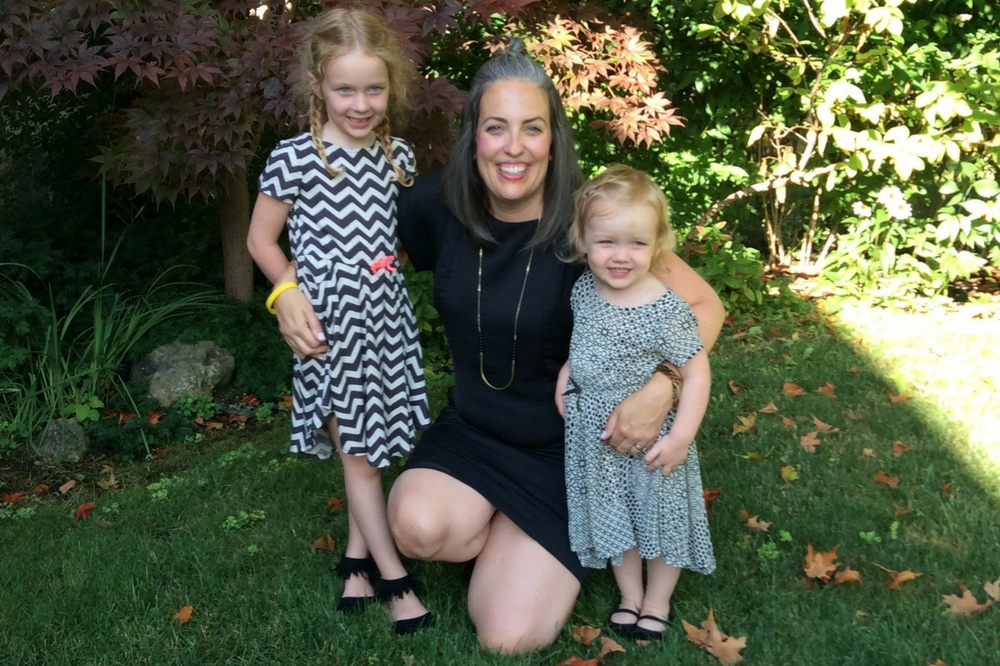 7. Episode 130: Widowed at 41 to Accidental Overdose
Sarah Keast, who wrote a very powerful 1,000 Families Post for The New Familyin which she shared her experience as a newly-widowed mom of two small children. Sarah and I dive into a very important aspect of her story. You see, Sarah lost her husband, Kevin, very suddenly to accidental overdose related to his addiction and his struggles with mental health. He was just 36. As our country grapples with its opioid crisis, it's more critical then ever for us to understand the grip of addiction and it's total disregard for age, gender, ethnicity or income bracket. Accidental overdose, no matter the class of drugs-legal or illegal-is something that can happen to anyone. Sarah's strength in the face of devastating loss is remarkable.
8. Bonus Episode: Top 5 Time Management Tips for Families
For this special bonus episode, I teamed up with my colleague, Amela Unsworth of COOSHA Calendar, for a show all about time management for families. In it Amela and I share our top five time-management tips for keeping chaos at bay!
9. Episode 127: Should we call Bullsh*t on Multi-level Marketing as a Career for Moms?
On this episode of the show, we're joined by two entrepreneurial women, Bianca Sprague and Natasha Marchand. They're the co-founders of bébo mia, a training organization for birth and parenting professionals. Bianca and Natasha were nominees for Ernst & Young 2016 Entrepreneur Of The Year, and remarkably managed to go from broke to earning six figures in their first year of business. We're going to hear a little bit about that, but we're also going to have a frank talk about the kind of career that is so often positioned to moms as the best way to make money while being present for their children, and that's multi-level marketing.
10. Episode 129: Have Better Fights with your Kids & Other Family Members
Dr. Hal Movius is an applied psychologist, a father of two and the author of a book called Resolve: Negotiating Life's Conflicts with Greater Confidence. He's an expert in conflict and negotiation, and on this episode, he talks to us about why we should commit-not to eliminating all conflict in our households-but to fighting well. So whether you'd like to handle conflicts better with your child, a parent, your partner or a former partner, Dr. Movius has got some great tangible advice.
Are you a fan of the show? We'd dearly love your support.
Click here to visit our Patreon page and find out how you can become of a patron of the show to help us cover our costs. For as little as $1 per month you can help ensure the podcast will always be available.
Here are all the ways you can listen to our show:
Subscribe to The New Family Podcast in iTunes
Subscribe to The New Family Podcast on SoundCloud
Subscribe to The New Family Podcast on Stitcher Radio
Subscribe to The New Family Podcast on these other Android Directories
Subscribe to The New Family Podcast by RSS
We wrote an e-book called 11 Ways to Keep Your Family Weeknights From Spinning Out of Control. To get it for FREE, simply subscribe to our newsletter recapping the best of thenewfamily.com and the podcast!
Please follow and like us:
---
---
---