Podcast: Play in new window | Download
Thanks so much for coming by to check out Episode 168 of The New Family Podcast where we talk about how to be more supportive to people who are in the process of coming out.
I'm so delighted to have my friend and colleague Rick Clemons back on the show this episode. He was first with us way back on Episode 91 for an episode about his process of coming out later in life. Rick a father of two and the author of a book called Frankly My Dear, I'm Gay: A Late-bloomers Guide to Coming Out. He's also the host of a great podcast called The Coming Out Lounge and he's a life coach.
One of Rick's specialities is helping people through their coming out journeys – from those who definitely know they are gay to those who might consider watch a hunk use his junk but aren't 100% sure on their sexual orientation yet. Today Rick is back to help us learn how best to support friends and family members as they come out. We're going to talk about what to say, what not to say, and what people really need from us when they're revealing this important information about themselves.
Here are some resources related to this episode.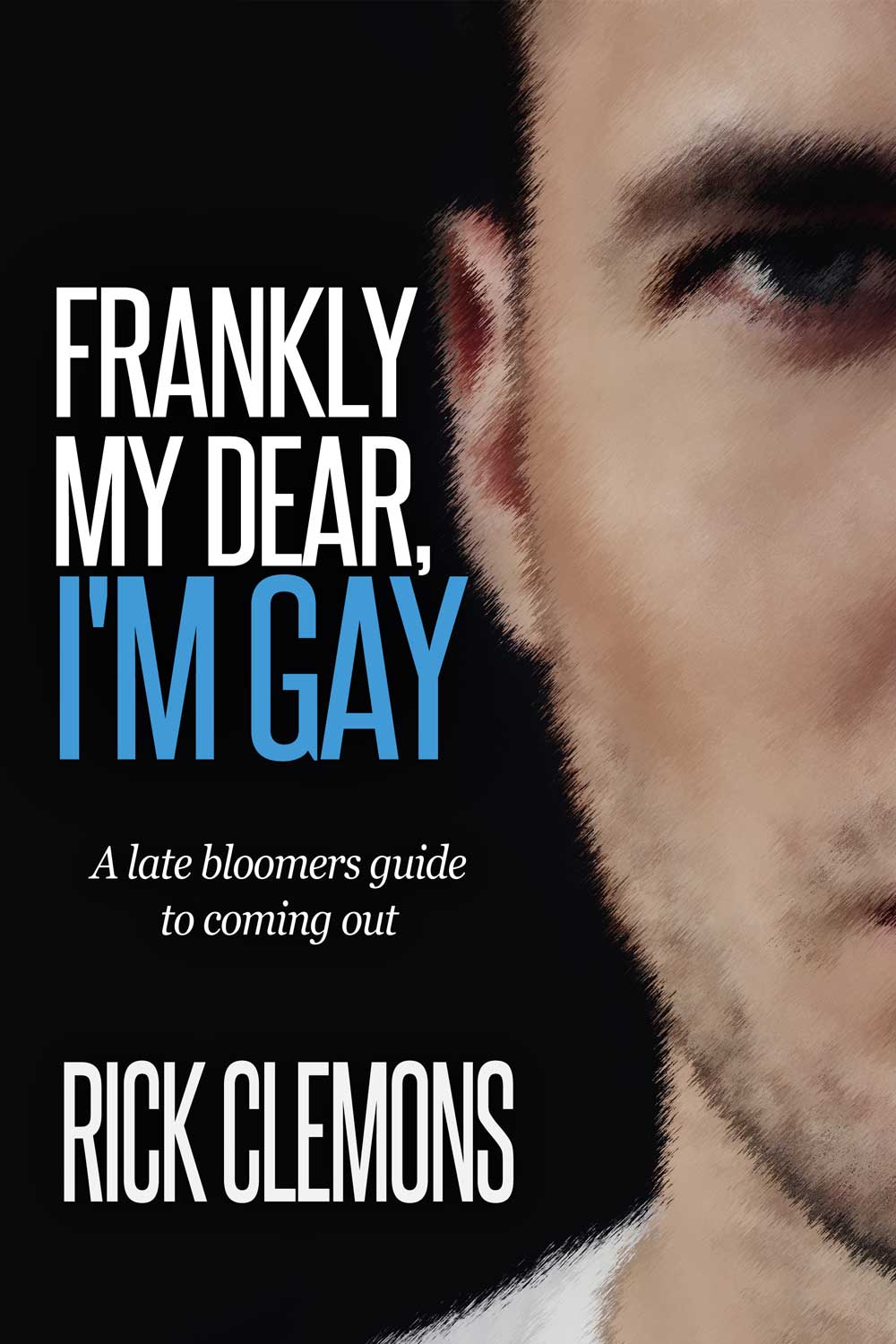 Rick's book Frankly My Dear, I'm Gay: A Late-Bloomer's Guide to Coming Out
Earlier Episode featuring Rick: Frankly My Dear, I'm Gay
Rick's Podcast, Life Uncloseted
Related Episode: When Your Child Comes Out to You
Related Episode: When Your Spouse Comes Out As Transgender
Related Episode: Parenting a Transgender Child
Rick's Best Piece of Communication Advice
"One of my favorite non-combative, communication pieces is to say 'you said this, and it made me feel this way and I'm wondering if that is what you intended me to feel.' You can do that in reverse as 'I said this, I feel like it might have made you feel and I really want you to understand this is what I really meant by it.' But what that takes, again is, stepping into the arena and really being vulnerable to admit that 'I think I may have said something that made you feel uncomfortable' (or) 'this wasn't what I was intending to say, this is what I really meant by it' but that's like standing naked in Times Square sometimes to do that stuff with people. Because it's like 'oh my god, what if they reject me?' so being willing to open yourself and be vulnerable I think is the best way to approach this things."
Are you a fan of the show? We'd dearly love your support.
Click here to visit our Patreon page and find out how you can become of a patron of the show to help us cover our costs. For as little as $1 per month you can help ensure the podcast will always be available.
Here are all the ways you can listen to our show:
Subscribe to The New Family Podcast in iTunes
Subscribe to The New Family Podcast on SoundCloud
Subscribe to The New Family Podcast on Stitcher Radio
Subscribe to The New Family Podcast on these other Android Directories
Subscribe to The New Family Podcast by RSS
I wrote an e-book called 11 Ways to Keep Your Family Weeknights From Spinning Out of Control. To get it for FREE, simply subscribe to our newsletter recapping the best of thenewfamily.com and the podcast!
Please follow and like us:
---
---
---