Podcast: Play in new window | Download
Thanks so much for coming by to check out Episode 178 of The New Family Podcast where we talk about how moms can negotiate better deals for themselves in the workplace.
While we know that we are living in a time with more opportunity for women than ever before, we can't pretend that the playing field has entirely levelled. Women still earn an average of about 80 cents for every dollar earned by men, and are still woefully underrepresented among high-ranking executives. A significant part of that picture, of course, is motherhood. However, that doesn't mean that women are unable to become successful. Some women make the decision to start their own companies, ensuring that they can overcome wage inequality. When starting any business, there will be challenging times. Despite this, businesses have more opportunities to become successful by using things like social media to help them. Instagram, for example, could be used to grow the business and build brand awareness. Perhaps some business owners should even read this Upleap review to see if that could help them get more leads and sales from their Instagram account. Similarly, you could use other social media platforms like Facebook and Youtube. This could depend on the type of business you have and the kind of approach you want to take. For example, you could set up a Youtube channel to show customers the process behind some of your business projects, who your employees are, and a day-in-the-life experience, as well as getting first-hand customer responses in the comments section. However, if you're new to this and finding your comment section is looking rather empty, you could buy comments for YouTube to increase the look of engagement with your channel.
As my guest on this episode points out, about 43 percent of highly qualified mothers off-ramp or leave their careers for a period of time, limiting both the available talent in the workplace and opportunities for themselves. Lisa Durante is a passionate advocate for empowering women to create a life that works-at home and in their careers. Lisa consults both with moms to help them optimize their career satisfaction, and with companies to help them retain their female talent. We talk about the steps companies can take to keep their female talent as it is fairly simple. Companies need to be more flexible when considering their benefits packages and their maternity packages. If they are fair, then female workers will be more inclined to stick around. Companies can also keep their female talent motivated by looking into employee engagement at Qualtrics. This will keep them motivated to work more effectively for the company and ensure that more work gets done. Employee engagement is a big part of job satisfaction.
Here are some resources related to this episode.
Lisa's YouTube Channel "The Crazy Good Life"
Lisa's online course "Future Proof Your Career As a Working Mom"
Related Episode: When Mom Runs her Own Business with technology leader Amber Mac
Related Episode: Should we call Bullsh*t on Multi-level Marketing as a Career for Moms?
Related Episode: The Kick Ass Single Mom Manifesto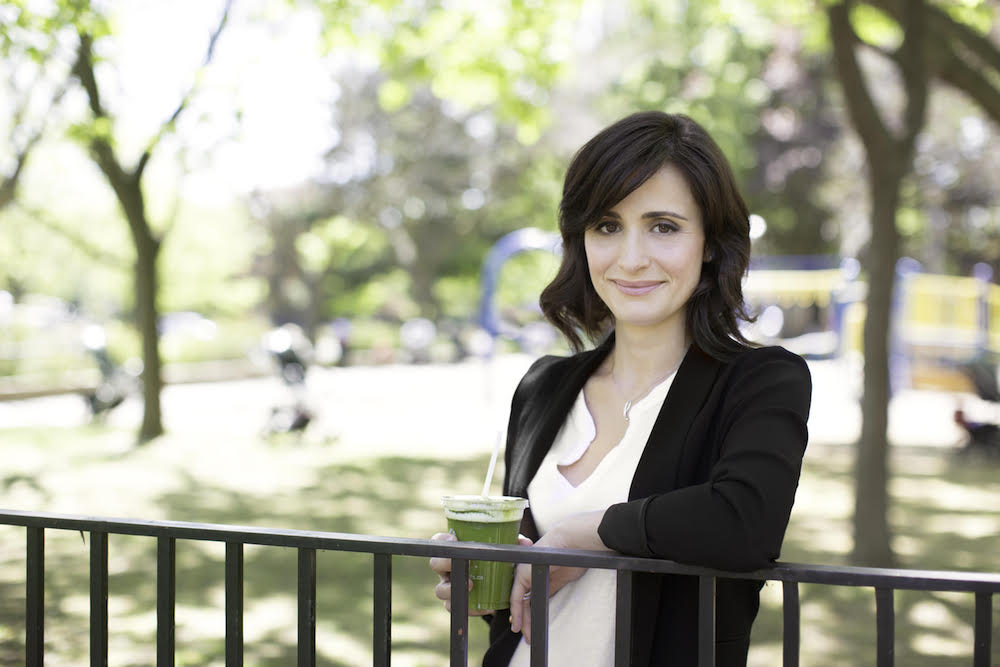 Lisa's advice for advice for new moms planning the return to work:
"The first thing is they need to have a vision of what it is that they want today. Not a long term vision because with kids, so many factors are at play and you just don't know what the next stage will bring. So really having a vision of what you really want today and going in with a solution of how you can get it. A big part is really looking at your company's culture, your manager and how well you've worked together in the past. So really understanding your audience as well as your culture and what is it that you can do within that sandbox that you have been given. And so with those parameters in mind, that is when you can develop some solutions that you can then present. Always come with a number of solutions and work your way from the very best scenario for you down. But don't give up on the negotiating because if your company isn't willing to meet you, even part-way, it may not be the right company for you."
Are you a fan of the show? We'd dearly love your support.
Click here to visit our Patreon page and find out how you can become of a patron of the show to help us cover our costs. For as little as $1 per month you can help ensure the podcast will always be available.
Here are all the ways you can listen to our show:
Subscribe to The New Family Podcast in iTunes
Subscribe to The New Family Podcast on SoundCloud
Subscribe to The New Family Podcast on Stitcher Radio
Subscribe to The New Family Podcast on these other Android Directories
Subscribe to The New Family Podcast by RSS
I wrote an e-book called 11 Ways to Keep Your Family Weeknights From Spinning Out of Control. To get it for FREE, simply subscribe to our newsletter recapping the best of thenewfamily.com and the podcast!
Please follow and like us:
---
---
---