We first heard from Heidi Wilk when her husband – who had brain cancer – was in his final months. The mom of three and young widow shares what it's been like to navigate life as a newly solo parent. Plus, she lets us in on how best to support someone who has lost their spouse. Hint: Don't try to fix me. Try this instead.
Real talk: It has not been easy. I wasn't prepared for how hard this would be.
My husband Matthew died of cancer almost three years ago, leaving me an only parent to my three young kids: Brooke, now 11, Zachary, now 7½, and Joshua, now almost 6. Matthew used to call me the CEO of the house and kids. After all, I had no issues working full-time and multitasking like the best of them.
But being the only parenting really threw me for a loop. I wasn't expecting that it would be so overwhelming. There was no extra set of hands and no one to take over or relieve me of some of the burden. I had no one to help with homework, activities or keep the kids busy so I could tidy up and relax. No one to answer some of the million questions the kids constantly asked (albeit, in a very cute way) or listen to one of the many stories they wanted to tell me. No one to help with bedtime or to get the 10th glass of water they'd request.
It felt almost impossible to stay on top of things, and as a result, I would forget to pay a bill or to grocery shop, or I would double book a playdate – and don't get me started on the cleanup! I even found myself being envious of people who were divorced. After all, at least they got a break. And the worst part was getting so overwhelmed that I would take it out on the kids and lose my cool. I was getting bitter and snapping at people, which totally wasn't like me. Money worries were a huge concern in those early days too. I remember at one point, I even considered taking out a logbook loan, but after doing some research on the Lending Expert website, I decided to sort out a few other things first.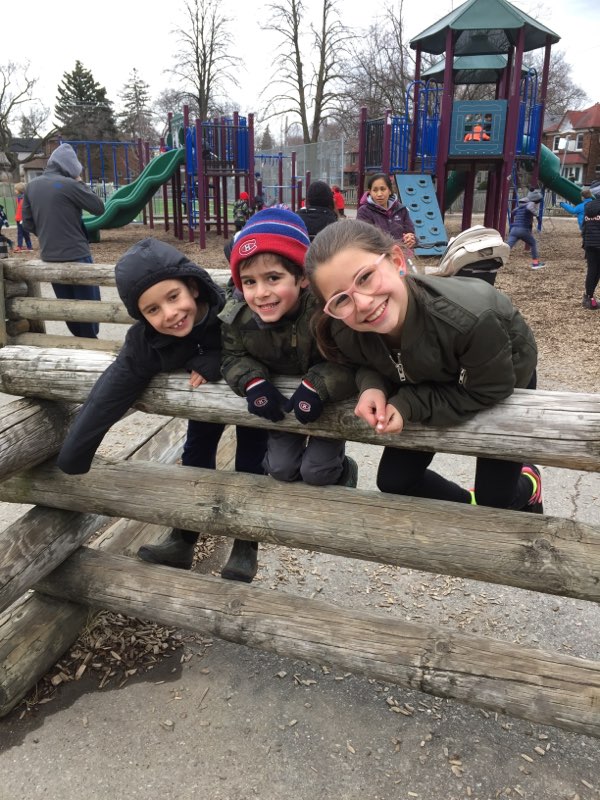 Ultimately, I knew I had to change and start to reshape my family life without Matthew.
This has taken me a long time and is still an ongoing process with good days and bad days. I had to start by accepting my limitations of what I was able to take on. Each child now gets to pick one program outside of the ones offered at school (max two): hockey for Zachary, gymnastics and tennis for Brooke, and soccer for Joshua. I hired extra help for the evenings and weekends when the kids were still young, and I let people take them for play dates or help with lifts.
I also started to simplify my life by switching the kids to our neighbourhood school and leaning on the support of my neighbours. As a result, I'm no longer rushing all the time and the kids have all their friends close by.
I also started making my wellbeing a priority. I carve out "me time" to rejuvenate and if I am too tired I cancel plans. I think people wanted to see me go out back then because that meant I was "fixed" and they didn't have to worry. The thing was I didn't need to be fixed but had to do things at my own pace. It was also hard to go out alone because it reminded me of what I had lost.
Today my kids are older and I have made them more independent. I had no choice. I needed their help. Today they have to clean up the basement, empty their lunch bags, hang up their jackets and get their own water! Brooke even helps put the boys to bed. I have become very organized and efficient with my time with lots of to-do lists. What has really helped is taking a day off from work now and then so I can catch up on my errands and not get so overwhelmed. My work-life balance is so much better.
A big turning point for me has also been starting to trust my own instincts and not to second-guess myself. I trust my decisions on things like therapy for the kids or switching schools. Another change that has helped with establishing my new life was redecorating my house – the space is all me now. Especially our beautiful new kitchen.
Truly, I am so happy with how my little home improvement project has turned out. From the very start, I knew that I wanted to extend my kitchen and I am delighted with the results. I started by hiring a contractor to take out the back wall in our kitchen so that it now opens up to the garden. I then got some stunning bifold doors installed.
Once our bifold doors are open, the boundary between garden and living space disappears completely and it feels so much more spacious. Although I did get some help with the more technical side of things, I actually really enjoyed getting stuck into researching all the different locking mechanism for bifold doors and all the other fine details necessary to get my kitchen looking exactly the way I wanted it to.
I've enjoyed redecorating a lot more than I thought I would to be honest. I knew it was going to be a challenge not having my husband by my side to make decisions for me but I knew deep down that I could cope. I got the kids to choose the peel and stick wallpaper that they wanted for their bedrooms and I put it up for them. The house is looking pretty good now and it's nice to be somewhere that doesn't have any bad memories attached to it. I think the kids are happier now too.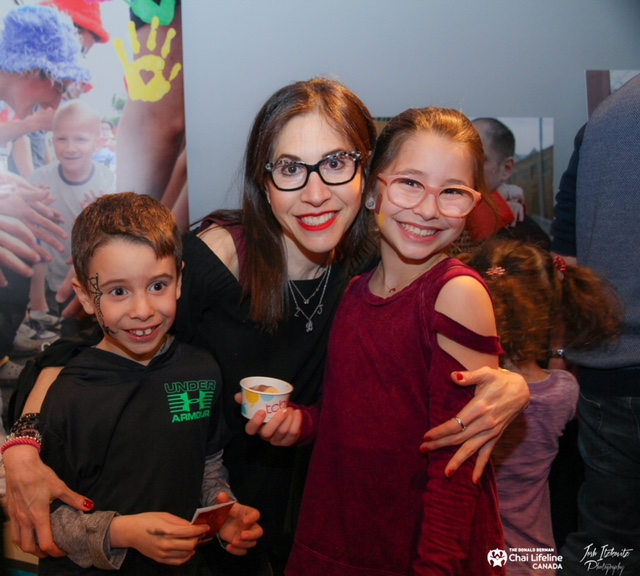 At the same time that all of this was happening, I had to figure out how to make space for my own grief and help the kids through theirs. This has been quite a heavy load.
That first year I really only focused on the kids and getting through the days. They were my main priority. It was so busy that I didn't have time to deal with my own grief. It was surreal and I was in a constant haze.
Once I started to reach out for support from community organizations like Dr. Jay Children's Grief Centre and Camp Erin, Chai Lifeline and Gilda's Club, my life with the kids got easier. They had the supports they needed all set up and my stress went down. I also started sending the kids to Montreal for long holidays when they were off school.
But as things settled down I started to feel the post-traumatic stress and grief I hadn't dealt with – it was finally time to deal with mine. I knew that this would ultimately make me a better parent.
Today my grief and anxiety are less and not as consistent. I still have sad moments where I get lost in my thoughts of Matthew and miss him tremendously – often when I look at the kids and how much they have grown and changed. Josh was hardly speaking when Matt was alive and now he is going into Grade 1. Now I am very good at shifting my thoughts from sadness to how proud Matthew would be of us and of how far we have come. I listen to cues from the kids of what they need and I realize that this will be an ongoing process throughout their lives – but I can handle it. The memories of Matthew sick are starting to fade and be replaced with ones of him healthy and vibrant.
When people ask me to share a few lessons that stick out to help guide them in supporting other families through their grief, this is what comes to mind:

1. Widows do not need to be "fixed". We just want to be supported throughout the process. Let us have our good days and bad days. All we want is someone to listen and validate that our feelings are normal.
2. Understand that we get overwhelmed very easily. Taking on a task for us, like calling the repairman or taking the kids out helps relieve some of these feelings. Also too many plans overwhelm us and don't take it personally if we turn them down.
3. Don't ask what we need, just do. Have our kids over for playdates, offer lifts to parties, bring over food or take us for a coffee.
4. Try not to judge, but rather encourage us to trust our own instincts. Help boost our self-confidence with phrases like "you are doing so well" or "your kids are lucky to have you."
5. Check in. It's nice to know we are not alone and that people still think of us.
I'm happy to report that something unexpected happened when we started to access help from places like Chai Lifeline and Gilda's Club. It ignited a new passion in me to help fundraise for these organizations. That's where I find fulfillment and happiness these days. I love knowing I might help other people in similar situations to find some good in all the bad.
This is #1000families post number 233. Do you have a family story of your own to contribute to the 1,000 Families Project? Or do you know a family that might want to do so? Learn more about how the series got started and how to get involved here. You can find all of the #1000families posts here.
We wrote an e-book called 11 Ways to Keep Your Family Weeknights From Spinning Out of Control. To get it for FREE, simply subscribe to our newsletter recapping the best of thenewfamily.com and the podcast!
Please follow and like us:
---
---
---