Photo Credit: © UNHCR/Andrew McConnell
Most North American moms give birth in clean, safe hospitals with little thought about whether their caregivers will have the needed supplies to help them with the job of bringing baby into the world. This Mother's Day, celebrate the woman who raised you with a UN Refugee Agency charitable gift that affords refugee mothers and their babies the same assurance.
When my two sons were born, of course I worried a little about whether their deliveries would be routine, especially the first time around when I was nervous and inexperienced.
But I never doubted the environment where this would all go down – a reputable women's hospital in the large urban centre we call home – nor the top-notch healthcare I'd receive there.
Like most of my peers in the developed world, I could take for granted that the caregivers I had would have all the knowledge and supplies they needed to assist me with delivery.
As is the case for most women of good health in my country living close to good hospitals, I could rest assured that something would have to go cataclysmically wrong for my baby or me not to make it through the delivery.
In fact, I'd even go as far as to say that many of my North American cohorts spend more time considering a stroller purchase or planning nursery décor than we do worrying about whether we're going to have adequate maternal care while giving birth. I certainly did. (I chuckle now when I consider how insufferable I was while designing my first child's nursery.)
Sadly, it's a completely different story when you look at the world as a whole. Around the globe, neonatal mortality counts for a shocking 40 per cent of deaths of children under age 5. Let's consider for a moment that that's 40 per cent of all deaths including those from infectious disease and other illnesses, accidents, wartime casualties and every other form of child mortality.
For the estimated 5 or 6 million women living as refugees around the world, access to maternal care and basic baby supplies is especially dire.
That's why I'm hoping that my kids will save the money they might (beg off their dad to) use to take me for brunch this Mother's Day and instead purchase a maternal health gift from the United Nations' Refugee Agency, UNHCR. I hope you'll consider doing the same. What could be more meaningful than celebrating the woman who raised you – or is raising you now – by securing the safety of refugee moms and their babies?
I work part-time in breaking news, much of it international. And while I see a lot of tragedy during the course of a week, nothing has impacted me more over the past year than the images I've seen of people fleeing their homes because of war, ethnic cleansing and famine. The trauma and desperation of those situations cannot be overstated. Only aerial photos could accurately depict the scale of the Rohingya Muslim refugee crisis, for example, as hundreds of thousands fled Myanmar for Bangladesh. On the ground, photographers captured images of families making their way with pregnant women and the elderly in makeshift, hammock-like stretchers.
But that's just one of the world's refugee hotspots. Half the population of Syria has been displaced, either within or outside of that country's borders. And in South Sudan, the number of people displaced by war and subsequent famine grew to a staggering 1.4 million people in the second half of 2016 alone.
I know these crises are so massive it's often hard for an individual far removed to believe there's anything just one person can do to help. But the UNHCR maternal gifts offer something tangible any of us can do right now to make a difference for refugee mothers and babies.
Here's a look at the offerings:
New Baby Delivery Kit, $40
This gift provides safe delivery for up to 10 refugee women through clean plastic sheeting, blades, soap, string, swaddling and resuscitation instructions. I know these items sound rudimentary when you consider the comparative luxury in which women give birth in the west, but they make such a difference for preventing post-delivery complications. Find the new baby delivery kit here.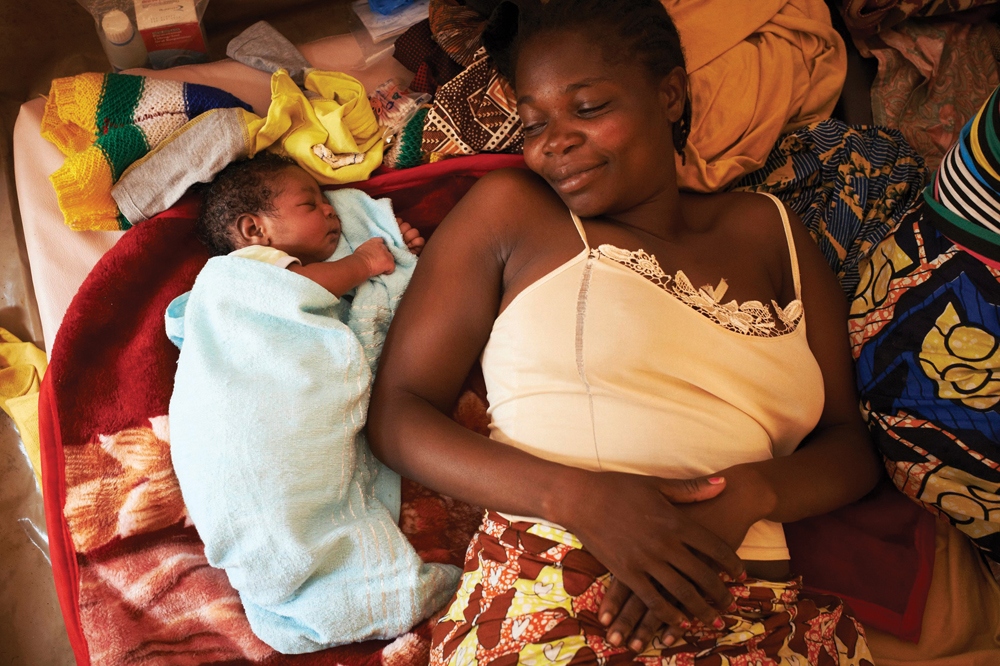 Photo credit: © UNHCR/ Sam Phelps
The New Mother's Bundle, $100
This gift makes a remarkable difference for the moms forced to deliver in such difficult circumstances. The experts at UNHCR say this kit can dramatically improve a mom and baby's chance of survival by supplying her with essential supplies like nutrition supplements, blankets and baby clothes to keep mom and baby healthy and warm. Find the new mother's bundle here.
Diapers, $25
This critical staple is nearly impossible to come by for people who have fled their homes, but the UN Refugee Agency is trying to change that. At this accessible price, you can provide five mothers with a month's supply, ensuring their babies don't suffer by being kept too long in wet and dirty diapers. Find the diaper gift here.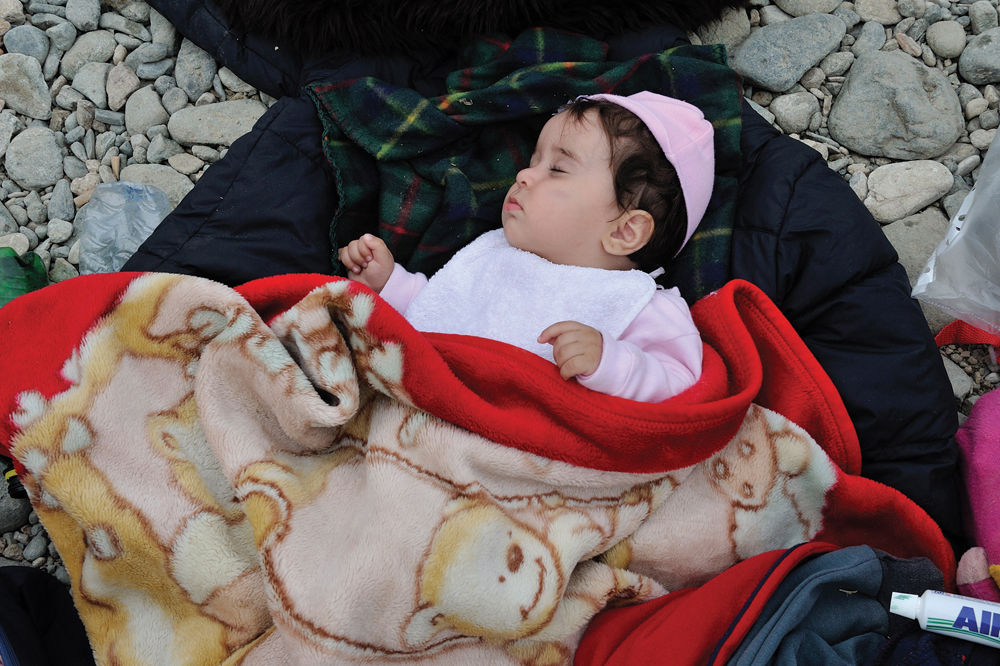 Photo credit: © UNHCR/Mark Henley
Nutrition Supplement, $70
As you well know, an infant's early months are critical to their healthy development, and if they suffer from malnutrition during this time, the effects can be devastating, if not deadly. In addition to food shortages, children and adults alike often suffer from gastroenteritis and malaria while living as refugees. If you happen to know anyone facing similar issues, and cannot help them physically, you might want to explore options like sending them a Total Restore deal online. Supplements like these can help improve gut health and also protect from damaging the overall body. The mothers who bring their babies into hospital for malnutrition are themselves malnourished and their breast milk production suffers as a result. When the body is missing crucial nutrients, it suffers. This is why by giving a Mother a supplement (such as something similar to a proplant complete shake), you are potentially going to be helping her be both healthier in herself and healthier for her child. Sometimes just providing food for a mother and baby might not be enough as when suffering from malnutrition the digestive system might struggle to come back to normal function easily. As a result, you might want to read something such as Bio X4 reviews and other probiotic reviews to see if any of these are suitable for including in a supplement pack for a new mother. When they are properly fed in hospital, their milk comes back and they are able to feed their babies again. This gift provides nutrition supplements for 100 infants for the first six months of their lives – a large-scale contribution for a simple donation this Mother's Day. Find the nutrition supplement gift here.
If there's someone on your list who really doesn't need another bath bomb or scarf, I hope you'll consider a maternal health gift from the UN Refugee Agency. It's a profound contribution that you can make with just a few clicks, and the perfect way to honour the important women in your life.
This is a sponsored post developed in partnership with UNHCR. Opinions and experiences are my own.
Please follow and like us:
---
---
---