Podcast: Play in new window | Download
Thanks so much for coming by to check out Episode 183 of The New Family Podcast where we talk to a comedian and mom of two about her journey with depression and the steps she took to get better.
You know my guest, acclaimed comedian and actor Jessica Holmes, from her work on The Royal Canadian Air Farce or CTV's The Holmes Show. She's even opened for Jerry Seinfeld and for Ellen DeGeneres. But Jessica is here to day to talk about something that isn't much fun to go through, but from which she still manages to find some good material. You see, as Jessica's career was really taking off, she was privately wrestling with depression. Thankfully, in recent years the dialogue over this taboo subject has become more open. At the same time, treatments like medical marijuana have become more readily available in a widespread fashion due to a change in laws and opinion. It is now possible to source medical marijuana from columbia care or one of the many other providers of medical marijuana services, meaning treatment is a lot more accessible. This has had a knock-on effect, leading to even more new treatments such as CBD oil. It's now so straightforward to learn Where To Buy CBD Oil In Wisconsin courtesy of the HerbMighty webpage. Jessica has now chronicled her experience in a great new book called Depression the Comedy: A Tale of Perseverance. A mom of two, Jessica's first experience with mental health challenges began with postpartum depression, and she and I talk candidly about how she got through that and her subsequent bout of depression. Some wonder if she'll discuss options like the i49.net/michigan/warren medical cannabis in the book, or if it will focus on other means.
Here are some resources related to this episode.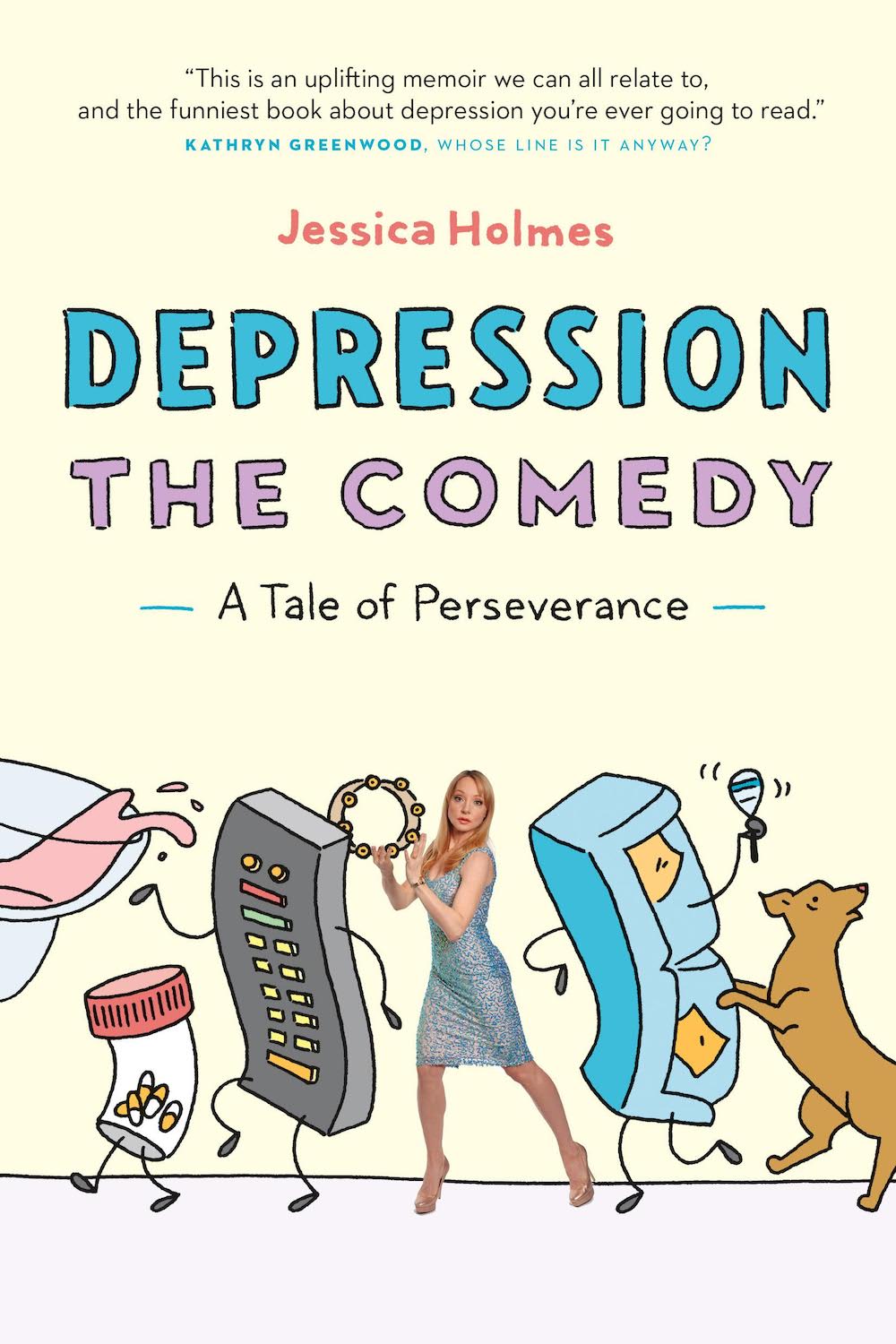 Depression the Comedy: A Tale of Perseverance
Related Episode: Rethinking Self-Care for Parents
Related Episode: Parenting and Mental Health: How You and Your Kids Can Thrive
Related Episode: Teens Talk about Mental Illness and Suicide Prevention
Related article: Ann Douglas on How to Cope When Your Child is Suffering from Mental ILlness
Jessica's Advice
"There is no problem so unique that other people haven't been through it. I know if you're suffering from depression that it could feel like nothing will make a difference and that it's too hard to even take that little first step. But one day, when you are feeling somewhat strong, please do take that first little step because it will start to snowball into taking bigger steps down the road."
Are you a fan of the show? We'd dearly love your support.
Click here to visit our Patreon page and find out how you can become of a patron of the show to help us cover our costs. For as little as $1 per month you can help ensure the podcast will always be available.
Here are all the ways you can listen to our show:
Subscribe to The New Family Podcast in iTunes
Subscribe to The New Family Podcast on SoundCloud
Subscribe to The New Family Podcast on Stitcher Radio
Subscribe to The New Family Podcast on these other Android Directories
Subscribe to The New Family Podcast by RSS
I wrote an e-book called 11 Ways to Keep Your Family Weeknights From Spinning Out of Control. To get it for FREE, simply subscribe to our newsletter recapping the best of thenewfamily.com and the podcast!
Please follow and like us:
---
---
---