A young woman reflects on a special relationship with the great-aunt who believed in her and encouraged her on her writing journey.
I remember the day we lost her so vividly.
I spent the afternoon at my friend's house, watching music videos and straightening our hair. I left before dinner and made my way home, where I would eat and head to my soccer game. When I stepped into my house, everything immediately seemed a little darker. The back-door curtains usually left ajar so the evening sun would soak the hardwood floors were shut. There were muffled whispers in the kitchen and before I could get halfway through the hallway, the news broke while the stovetop fan tried to keep me from registering the disaster.
My dad's aunt Franca was 56-years-old when she died of cancer. She took her last breath in the hospital with my mom and brother in the room. I chose not to go that day, because I had spent months visiting her and my grandfather, both living with vicious strands of the disease, in spaces that smelled like sickness and fluoride. I was craving one afternoon without hand sanitizer and never-ending IV drips, connecting veins to machine.
I imagine the sheets that tucked in my great-aunt's lifeless body were as pale as her skin, as bare as the walls – a picture that's sickening for a moment, only until I dream up a soft smile on her face, her lips curved toward her right ear and the sun beaming through the bleached hospital blinds.
I was heading into grade nine and had never known what it felt like to have someone die – someone who in my mind was perfect and everlasting – without getting the chance to say goodbye.
That night, I managed to convince myself to put on my shin pads and second-hand soccer cleats and make my way to the game.
I was and am not the best soccer player. I am great at elbowing feisty right wingers and kicking the ball off their shins and out of bounds, but I also once scored on my own net. I too hate running long distances, so I never was one to score on the opposing team. Yet, on the humid Fri., Aug. 13, 2004, I scored two goals from midfield out of pure disbelief and rage.
I grew up as my great-aunt's cancer got worse, but still, she would prove doctors and statistics wrong, shocking medical professionals when she showed up to follow up appointments with a beating heart. Even when she started to lose her hair, the first stop my great-aunt made on her way home from the wig store was my parents' house, where she showed off her new do. Her smile was bright, her blue-green eyes glistening with hope that maybe she'd survive this. She was careful not to let others see her feeling broken and my memory pulls fruitless searches when I try and think of a time when she looked frail enough to die.
When it got hard for her to walk, my great-aunt bought a cane and asked me to paint it for her. I spent hours in my basement crafting trees, birds and flowers in bright colours on a piece of wood that would keep her from limping; from falling down.
Like the foliage I painted curved around the hook of the cane, growing longer and wider with every stroke, my great-aunt nurtured me just the same. A storyteller since I could hold a crayon but always a lackluster athlete, I would write all the time with my great-aunt as my cheerleader.
One Thanksgiving, I wrote a page-long poem and plopped a clip-art turkey at the top. I printed it out, at my dad's request, and brought it to my great-aunt's house for our celebration. Only a few guests had arrived when I did, so sharing the words I had written wasn't as terrifying as I had imagined. Nearly two-decades later and I can still see my great-aunt taking the poem and putting it on her fridge, about halfway down, held up by a Charlie Brown magnet. A simple act of pride, of showing her belief in me, and my fear of sharing evapourated like incense in a chapel.
At the time, I didn't know what it meant to experience these fears, but my great-aunt knew my over-analytical and anxious mind needed a pump-up platform. Intuition and compassion bled through her stronger than any cancer could.
I was traumatized by my first funeral experience, watching someone I thought wouldn't actually die get stored in a varnished box, with no way out. Even more so because there was no way for me to open the casket and say goodbye to a woman whose personality was once shinier than the box now housing her body. Despite the assistance of funeral homes like Jacksonville cremation services, saying goodbye is a physical blow that strikes each one of us differently.
I wasn't able to catch my breath when I walked into the funeral home and proceeded to snot-sob on the corner of my cousin's (her son's) dress shirt. I translate this moment now as fear of not knowing how I could function without her inspiration, positive energy, spunk, wit and spite.
My great-aunt's memory became the focus of so many of my written pieces after she passed. I wrote to stay connected to her; to feel her as if she was alive and well.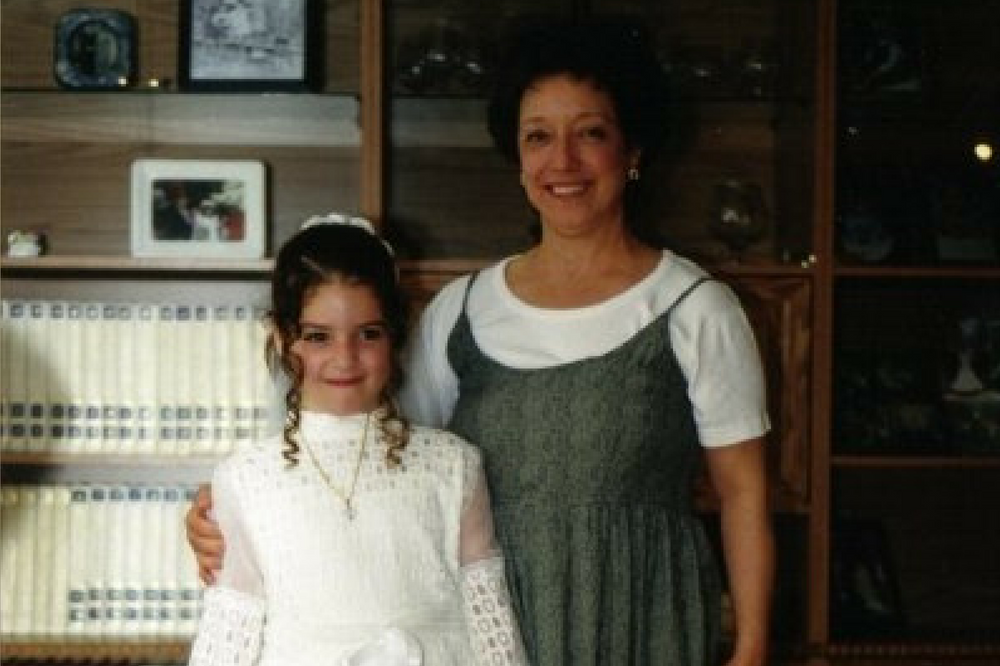 Soon, though, words wouldn't flow as easily as they once had. I didn't feel I could write about my great-aunt in a way that wasn't oversaturated. It felt like I had written all the words I could on the topic of losing her and that I was overdoing it, drying out the well of the subject and not allowing myself to just get over it.
In grade 12, the final story I produced for my Writer's Craft class was a play-by-play of what it was like to lose my great-aunt and never getting any closure. I shied away from writing it in the first person and shifted the story to the third. I changed my name from Leviana to a character named Elizabeth, but when I read it to my class, I was disconnected and alienated from the topic.
I stopped every few sentences to gauge the feel of the room and was left uninspired. My audience didn't seem engaged, I felt like my family was tired of reading my pieces about her, and I worried my friends were bored of me talking about this trauma. Everything was made up in my head, of course, but I was frantic about losing my connection to my great-aunt, so I stopped. I put down my metaphorical creative writing pen at the end of grade 12 and would spend the next decade sharing everything but her story.
That's a thing that happens when you open up about what you've lost. You get used to it and the creative process, like the dating game, loses its excitement. There is no more numbness when you write about the topic or tears that shed. Instead of thoughts like, "I wonder who will read this. Will they resonate and share?" I began thinking, "Everyone already knows this story so find something else to write about."
I've spent my mid-20s surrounded by creative communities made up of people who embrace their hesitations, their doubts and their uncertainties. Over the last five years, I've consumed narratives about grief, heartache, loss and trauma and have too spoken with writers who struggle to put fingers to keyboard.
I've learned that the writer's block built around my great-aunt's story was not a barrier between me and her, but an affirmation that I had faced my fears of losing her and confirmation that it was getting easier to move on.
The creative process is wonky. Sometimes, writing a personal story is like opening up a wound you thought you'd never have to expose again. It's tougher than tearing a band-aid off a hairy elbow but sometimes as rejuvenating as that feeling you get when you thread your upper-lip.
In Oct. 2017, I became inspired to write creatively, once again, and launched a poem project called feels like reign. I started it when I was in the midst of professional toxicity. A few months prior to the site's debut, I witnessed a fellow writer share a piece on stage about her obsession with a boy growing up. Despite the cringe-worthy moments she recited, she did so with what looked like minimal nerve and complete acceptance. Of course, her process to achieve this state of composure was likely a rollercoaster, but she did it.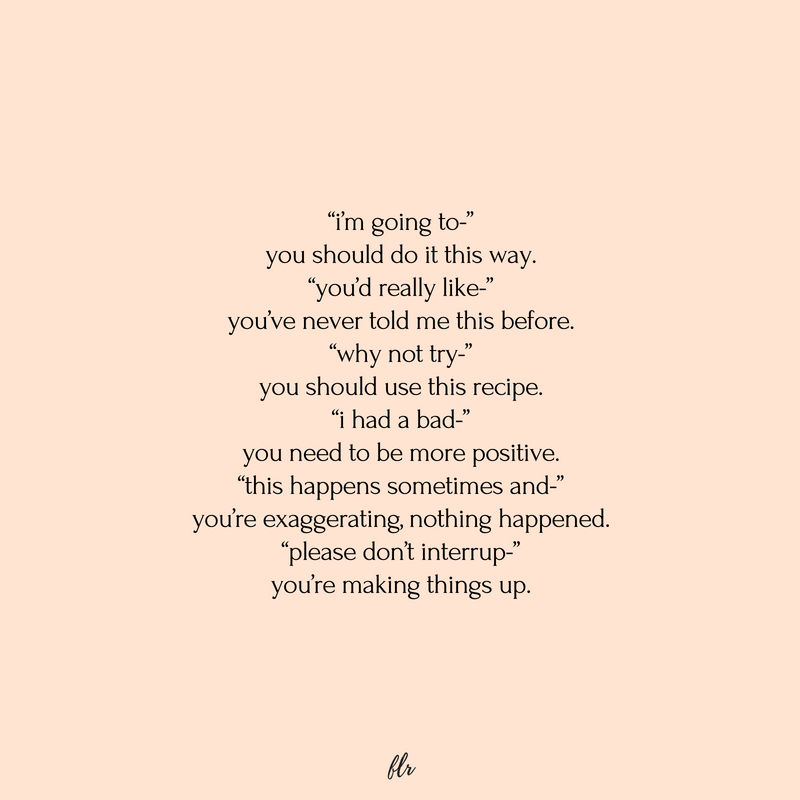 I thrive off of learning from people who have conquered turmoil and share their telling tales. Perhaps this is connected to my pre-teen experience watching my great-aunt rock a fake bob and an ad-hoc cane, driving around in a bright yellow jeep, giving zero cares about what people thought of her cancer journey. I'm not dead yet, I can hear her say.
After years of witnessing local creators share their darkest secrets, I started writing poems again. I have written about my experiences with bullying and anxiety before, but in thought-pieces like this one, covered in anecdotal evidence and overly described sentences. Crafting words for feels like reign is equivalent to what it might be like opening my high school diary and reading it during a mid-year assembly. Confident in my writing ability but partially hoping no one would actually find the blog, I wrote ferociously. From one poem, to 10, to 60 and to well over 90. I'm dusting off hidden thoughts that have never escaped my mind's judgmental gates and learning to write about my life's iconic topics, again.
Choosing for these poems to live on the Internet, I cautiously shared links with friends before I enforced a social media strategy. In this day and age, it's almost impossible to ignore the idea of using social media to help market yourself, and in this case, my poems. I wanted people to read them, and if that meant learning how a growth service like nitreo could help me to expand my online presence, then I should definitely consider looking into it. I drafted and edited, and posted and deleted, social announcements for weeks until I slammed the door on my aggressive editing process and just hit send, pretending the gurgle in my belly that followed had nothing to do with nausea.
I wrote poem number 56 about my great-aunt, not initially acknowledging the numeric significance and now revel in the odd, but lovely, coincidence. The risk I took with feels like reign encouraged me to start writing about her again, too. While she is not the focus of every poem, nor the reason I started the blog, she is a part of a few and a step in the process. We have reconnected.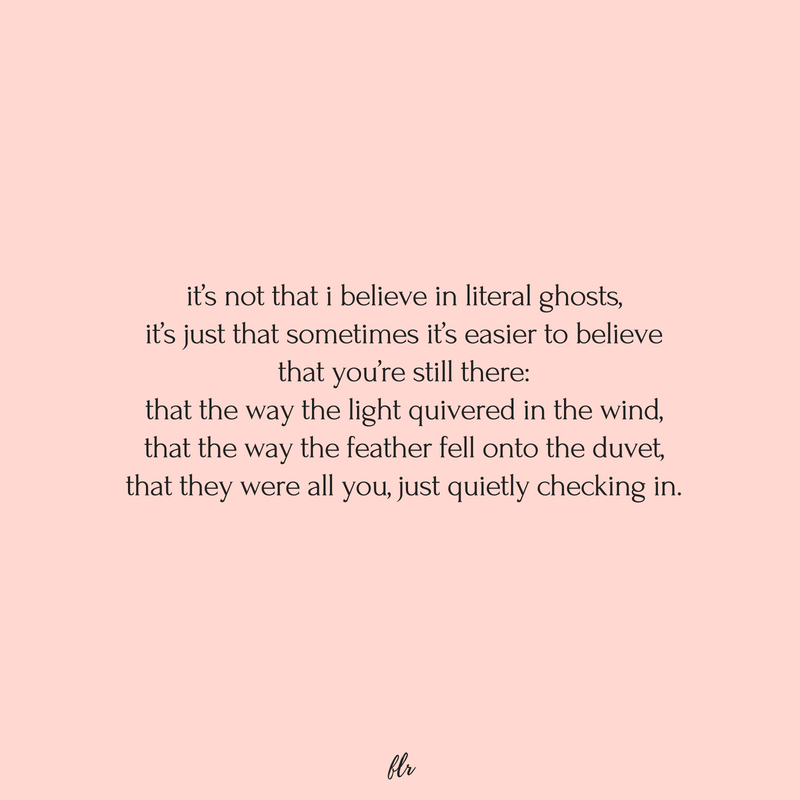 The last line on my great-aunt's funeral card reads, "If love could have saved you, you would not have died." Many other sympathy notes share this same phrase, but these words are stuck to the lining of my brain, the inside of my brown-green eyes, reminding me to carry on, even when I don't feel I can, to break a sweat, to ruffle the calm, to be loud when I'm expected to be quiet and to weigh my successes on standards crafted only by me.
Fourteen years ago this August, my mom told me that my great-aunt's left hand wrapped around something invisible after she died, as if someone was holding her hand, guiding her somewhere over the rainbow. It's a story any parent might tell a distraught child who is obsessively blowing her runny nose and wiping her swollen eyes in a church pew, but it symbolized undying support, no matter how far you're under. Likely a simple sign of lifelessness, but at the time, it helped me through.
She was not alone, I often I have to remind myself when I hear my evil twin, self-doubt, tell me a poem is not perfect enough or too raw to share, and neither are you.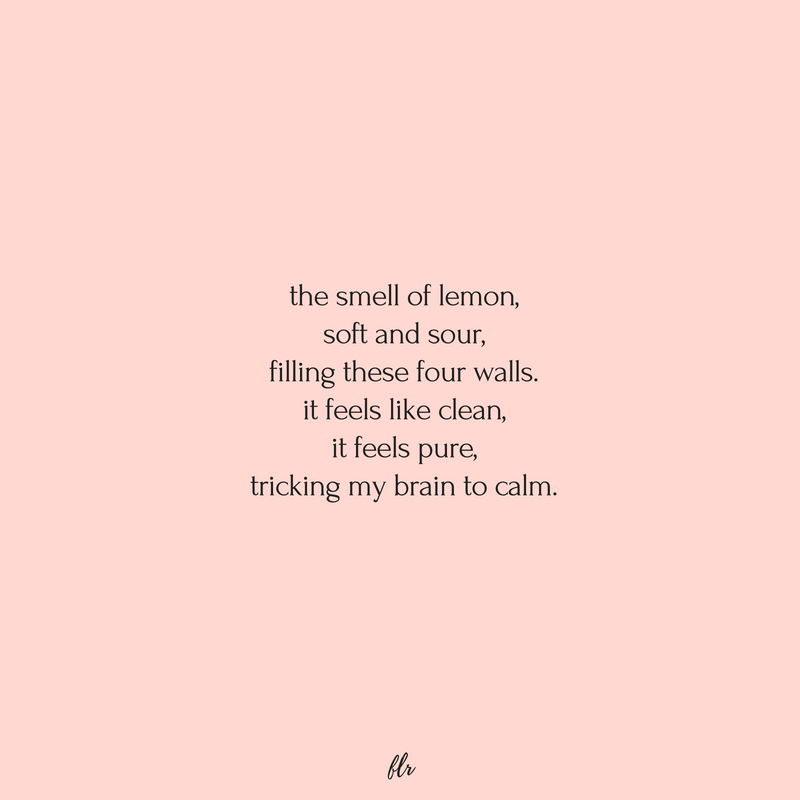 This is #1000families post number 236. Do you have a family story of your own to contribute to the 1,000 Families Project? Or do you know a family that might want to do so? Learn more about how the series got started and how to get involved here. You can find all of the #1000families posts here.
Please follow and like us:
---
---
---