Podcast: Play in new window | Download
Thanks so much for coming by to check out Episode 187 of The New Family Podcast where we explore the concept of 'poster-child syndrome' in the lives of some kids who grew up with same-sex parents
In this episode, we welcome back guests Sadie Epstein-Fine and Makeda Zook. We first heard a little from these two a year ago in a Pride-month episode called Growing Up with Same-Sex Parents, a special collaboration with TVO and the documentary Gayby Baby.
But there is so much more I want to share with you from those conversations. And now these two friends have co-edited a book called Spawning Generations: Rants and Reflections on Growing up with LGBTQ+ Parents. We get into the complicated phenomenon of the "Poster Child Syndrome" experienced by some of the kids who grew up with the first generation of out and proud same-sex parents. And we talk about why it's so important to centre the stories of so-called Queerspawn, the children of same-sex parents whose perspectives we haven't heard enough.
Here are some resources related to this episode.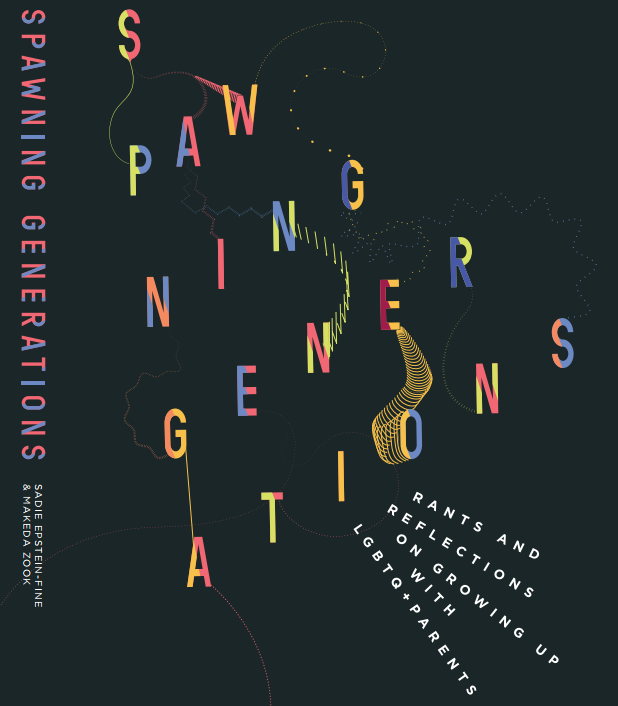 Spawning Generations: Rants and Reflections on Growing Up with LGBTQ+ Parents
Amazon Link

Book launch event for Spawning Generations June 18
Related Episode, also featuring Makeda and Sadie: Pride Month Special – Growing Up with Same-Sex Parents
Related Episode: Pride Month Special – One of the 1st Gay Couples in the World to be Legally Married
Related Episode: Parenting a Transgender Child
Related Episode: Life as a Transgender Dad who Nurses
Related Episode: When Your Spouse Comes Out as Transgender
Related Episode: When Your Child Comes Out
Related Episode: What Not to Say When Someone Comes Out
Related Episode: Gender Creative Kids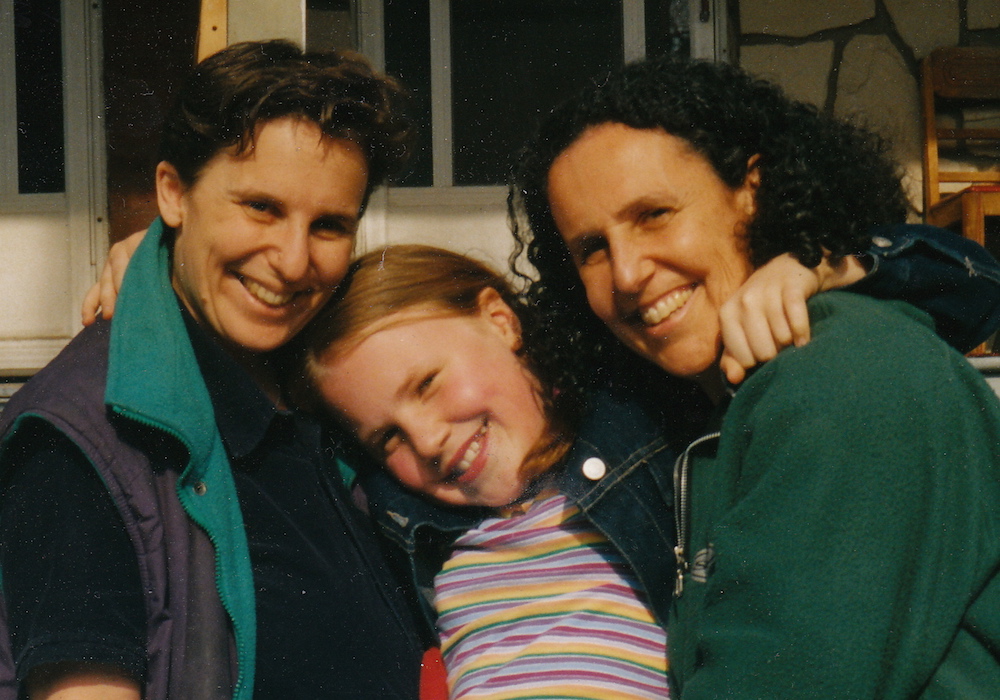 What the authors say they hope people will get out of reading the book.
Sadie: "What I really would love is for people to take away that queerspawn have existing for much longer than maybe we think… I think there's kind of a narrative that queerspawn were birthed in the 1990s, when as queer-positivity started to trend. The stories we have in our book don't stretch as far back as queerspawn exist, but we're disrupting that idea that we were birthed 30 years ago. I'm excited for people to hear from the range of our community in ways that I don't think people often get to because my generation is often the oldest generation that gets to speak about their experiences – and I'm in my mid-20s."
Makeda: "Not everyone in our communities has had… rainbows and sunshine all the time. We're trying to create that space to say 'that's okay,' because we're as imperfect as everyone else. We're just not as able to show that as other people and other families."
Sadie: "Something that still inspires me about this book is how deep our contributors were willing to go. I've never heard as imperfect queerspawn families as I've read in our book. Even though I've talked to so many queerspawn with a diversity of experience, there's always a leaning toward the positive, toward the 'shame-to-triumph,' toward the 'I turned out okay.' And these stories? Some do not say 'I turned out okay.' And I was blown away by that willingness to share that story, and despite our continued fight to have queer parents legitimized in society. As much as I'm blown away, I want others to be blown away by narratives that perhaps they may have never heard."
What Makeda says about how communities of people raised by same-sex parents are evolving:
"I think that queerspawn communities are just growing. Maybe people are more comfortable coming out as homosexual in this day and age. Maybe more people are able to explore their sexuality, using sites like twinkpornvideos.xxx for example, which is helping them to realise what their true sexual desires are. This would explain, in some respects, the growth of queerspawn communities. I think that also, the definition of what it means to be queerspawn just keeps expanding and that maybe, 10 years from now, queerspawn might decide that name, that identity, doesn't exactly make sense anymore and that would be okay. It's going to be really interesting because there is this 'gayby' boom and I think that there's just going to be more of us and with even more diversity in terms of who their parents are and what family means. Moreover, being more open, accepting and appreciative of sex-same parents allows people to feel more free in their own sexual needs and queries. Many people now are open about their sexuality, what they enjoy and are willing to learn about other techniques in the bedroom. We've seen a growth not just of same-sex parents but of trans and non-binary parents, and I think that's going to be really exciting to see that evolution."
Are you a fan of the show? We'd dearly love your support.
Click here to visit our Patreon page and find out how you can become of a patron of the show to help us cover our costs. For as little as $1 per month you can help ensure the podcast will always be available.
Here are all the ways you can subscribe and listen to our show:
Subscribe to The New Family Podcast in iTunes
Subscribe to The New Family Podcast on SoundCloud
Subscribe to The New Family Podcast on Stitcher Radio
Subscribe to The New Family Podcast on these other Android Directories
Subscribe to The New Family Podcast by RSS
Please follow and like us:
---
---
---