Podcast: Play in new window | Download
Thanks so much for coming by to check out Episode 188 of The New Family Podcast where we explore changing definitions of masculinity from the point of view of a therapist and single parent.
I'm delighted to introduce my guest for this episode, father of two Matthew Rippeyoung. Matthew wrote a very compelling 1,000 Families post for The New Family recently. In that post, and in this episode, Matthew shares about his transition into single parenthood, and also a little about entering into a same-sex partnership later on.
As it happens, Matthew is a therapist, but he's with us on the podcast mostly to chat about his own lived experience, including those evolutions in his family and some compelling ideas about giving models of masculinity a needed update. Matthew also talks to us about raising boys with the feminist values he's always shared with his former wife, and about how he got into one of his favourite hobbies — knitting!
Here are some resources related to this episode.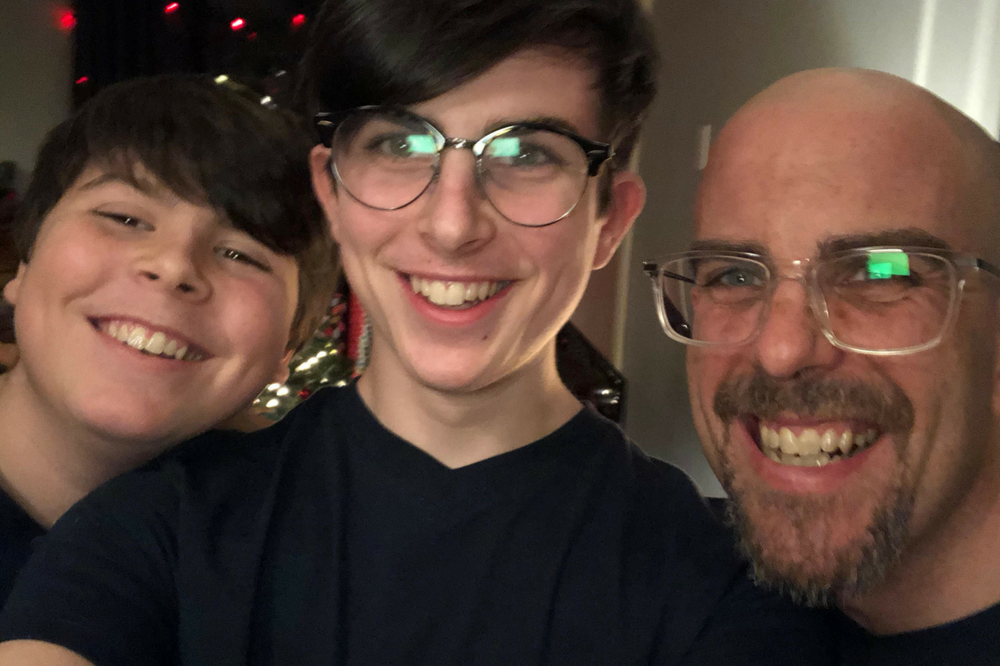 Matthew's 1000 Families article
Related Episode: Growing Up With Same-Sex Parents and the 'Poster Child Syndrome
Related Episode: Pride Month Special — One of the 1st Gay Couples in the World to be Legally Married
Related Episode: Parenting a Transgender Child
Related Episode: Life as a Transgender Dad who Nurses
Related Episode: When Your Spouse Comes Out as Transgender
Related Episode: When Your Child Comes Out
Related Episode: What Not to Say When Someone Comes Out
Related Episode: Gender Creative Kids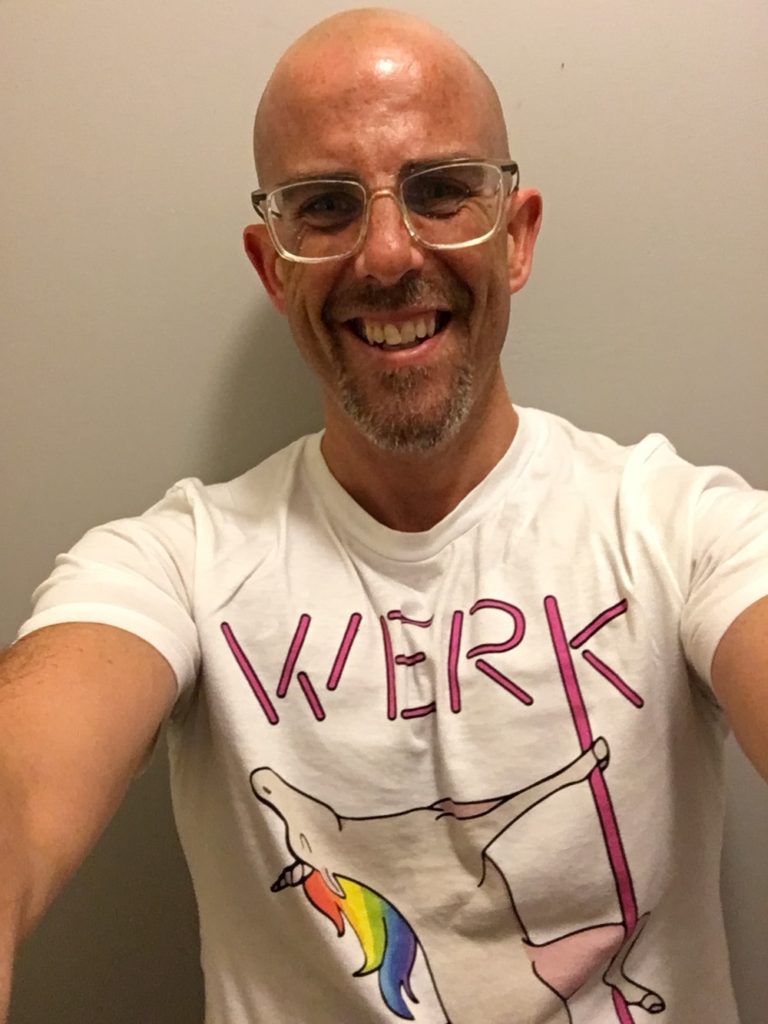 Matthew's Favourite Parenting Advice
"When my wife was pregnant with our first, one of the program assistants in our department said, 'You know, you can never really make one big mistake that changes the course of everything.' Of course you're going to make mistakes, but all of it is repairable. You don't have to try to do things perfectly. You'll muddle along. And that kind of fit with the psychological theories I had studied in graduate school. It's not even ideal for children to have perfect parents. It's how quickly you jump in for the recovery afterwards that really matters, because it's in some of those empathic failures that children learn how to rely on themselves and grow and develop. Obviously you're not going to put a three-year-old behind the wheel of a car… but in a lot of the ways that we make mistakes as parents, it gives kids an opportunity to figure out their own stuff. So as long as we're there, as long as we're good enough, as long as we're willing to see our contribution, it's a long-term relationship."
Cover photo by Levi Saunders on Unsplash
Are you a fan of the show? We'd dearly love your support.
Click here to visit our Patreon page and find out how you can become of a patron of the show to help us cover our costs. For as little as $1 per month you can help ensure the podcast will always be available.
Here are all the ways you can subscribe and listen to our show:
Subscribe to The New Family Podcast in iTunes
Subscribe to The New Family Podcast on SoundCloud
Subscribe to The New Family Podcast on Stitcher Radio
Subscribe to The New Family Podcast on these other Android Directories
Subscribe to The New Family Podcast by RSS
Please follow and like us:
---
---
---