Podcast: Play in new window | Download
Thanks so much for coming by to check out Episode 192 of The New Family Podcast where we talk to a camp director of a LGBTQ+ non-profit that runs summer camps for kids.
I'm delighted to welcome my guest for this episode, Olivia Fogel, programs manager and camp director at The Ten Oaks Project. Ten Oaks is a charitable, volunteer-driven organization that engages and connects children and youth from LGBTQ+ families, identities, and communities. Although it has a number of initiatives, Ten Oaks is perhaps best known for the summer camps it offers, which make kids and youth at home, whether they've got LGBTQ+ parents or identity as part of one of those groups themselves. Olivia explains why she believes the programs not only provide a welcome, inclusive summer camp environment but in some cases actually save lives.
Here are some resources related to this episode.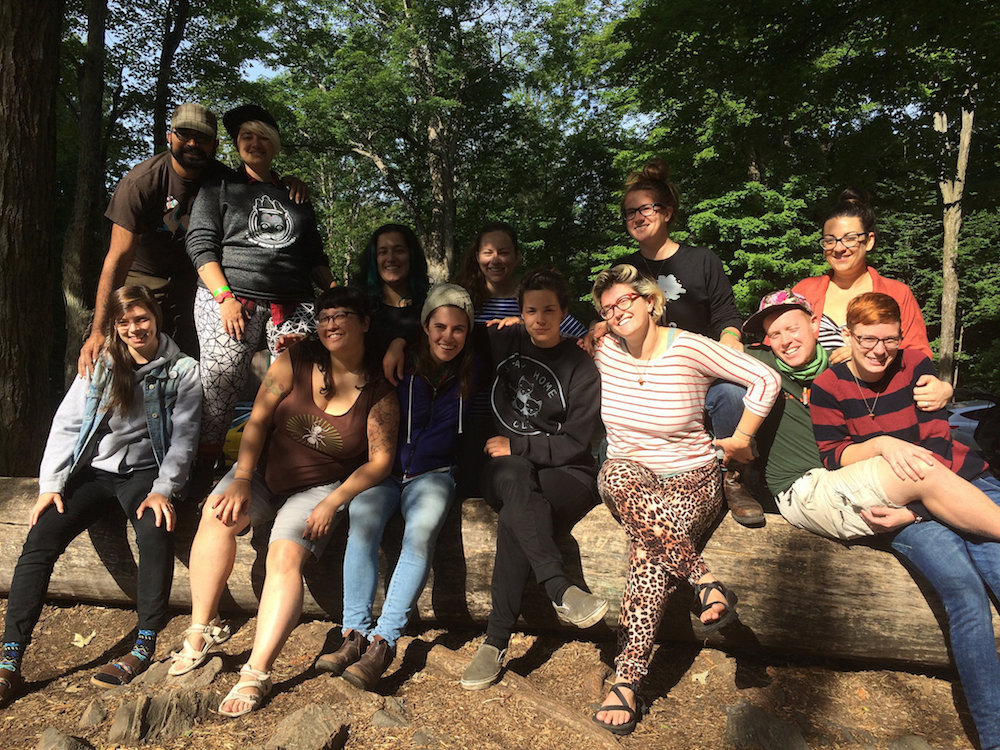 The Ten Oaks Project official website
The Ten Oaks Project Facebook Page
Related Episode: When Your Child Comes Out
Related Episode: Pride Month Special – Growing Up with Same-Sex Parents
Related Episode: Parenting a Transgender Child
Related Episode: Life as a Transgender Dad who Nurses
Related Episode: What Not to Say When Someone Comes Out
Related Episode: Gender Creative Kids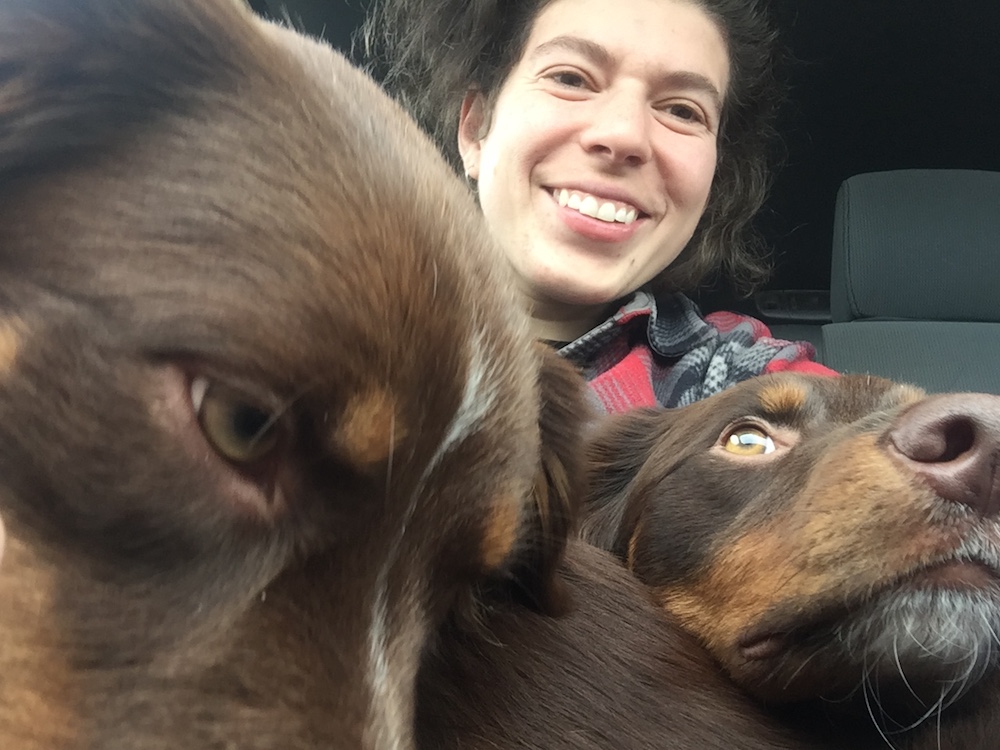 What Olivia (pictured above with her dogs) wants people to know:
"Everybody deserves to feel accepted and to feel like they belong to something. We know that outdoor experiences and camping experiences can be transformational for you. And camping historically has a history of being very white, coming from colonial roots, and lots of big financial barriers; and camping experiences have historically been only accessible to white, wealthy people. Opening the doors to these transformational outdoor experiences that create, foster independence create deep bonds between youth and role models. These are experiences every kid should have, should be entitled to and not everybody is to this day."
Are you a fan of the show? We'd dearly love your support.
Click here to visit our Patreon page and find out how you can become of a patron of the show to help us cover our costs. For as little as $1 per month you can help ensure the podcast will always be available.
Here are all the ways you can subscribe and listen to our show:
Subscribe to The New Family Podcast in iTunes
Subscribe to The New Family Podcast on SoundCloud
Subscribe to The New Family Podcast on Stitcher Radio
Subscribe to The New Family Podcast on these other Android Directories
Subscribe to The New Family Podcast by RSS
Please follow and like us:
---
---
---