Podcast: Play in new window | Download
Thanks so much for coming by to check out Episode 193 of The New Family Podcast where we talk to a surrogate mother about expanding her definition of family and finding purpose in surrogacy.
Los Angeles Surrogacy is a topic we've explored in a few ways on The New Family, and it continues to be more and more important as a method for forming families.
My guest for this episode, Stephanie Plante, took some of the tough stuff that was going on around her – the breakdown of her marriage, difficult events in the news – and found a way to create something magical by being a surrogate.
Hear how helping a couple become parents brought her joy and purpose, and continues to expand her own family through the lasting connection she's made with the baby's parents.
Here are some resources related to this episode.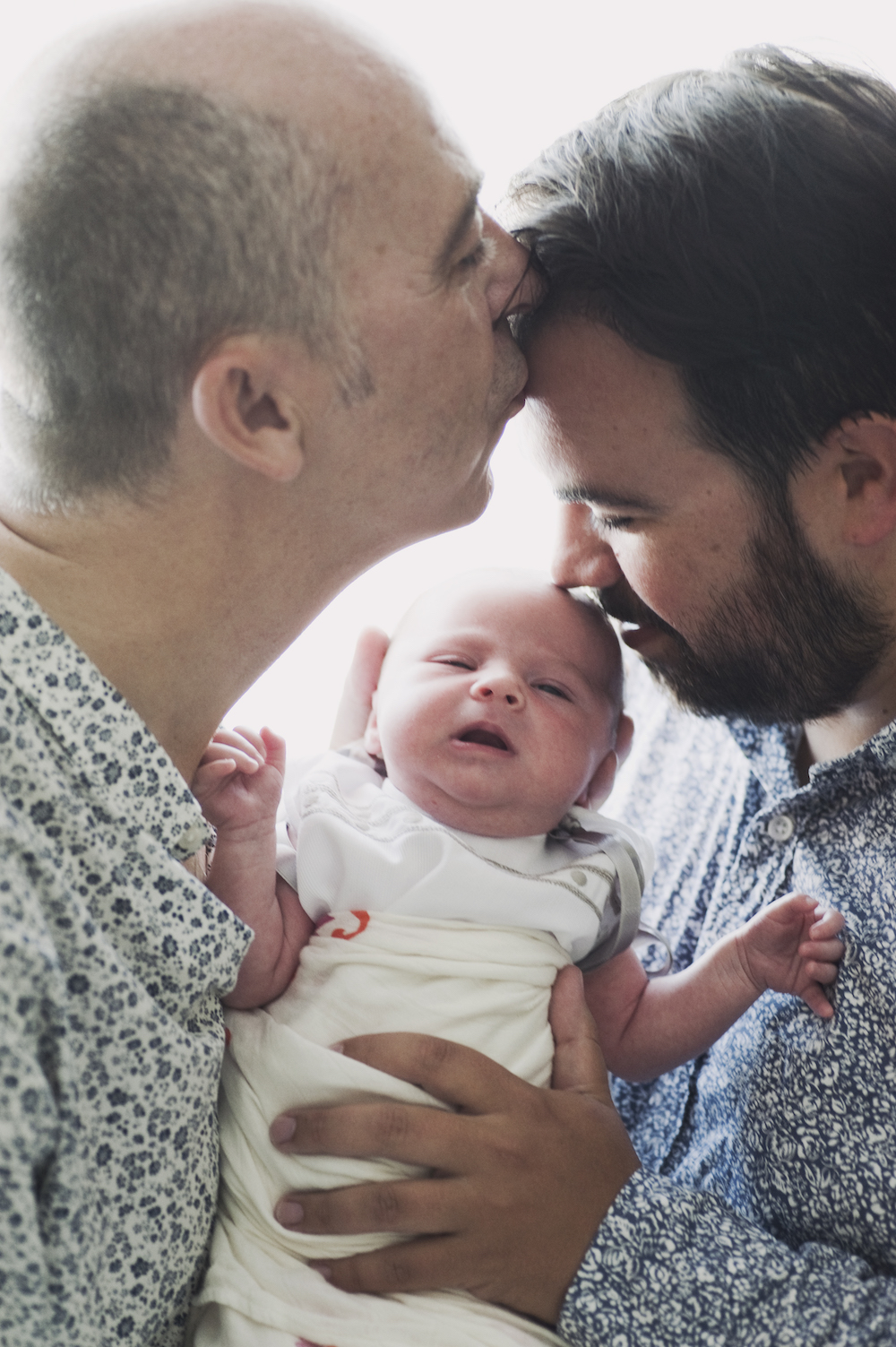 Stephanie's Article on Today's Parent: Why Donald Trump and a bad divorce made me decide to become a surrogate
Related Article: Why It's Time to Decriminalize Surrogacy in Canada
Related Article: Surrogacy – The Ultimate Gift
Some things Stephanie would like people to understand about surrogacy
"A couple of things. First of all, to become a surrogate there's a lot of steps to actually get to a fertility clinic. Fertility clinics won't let you be a surrogate unless there's some prior checks and balances in place. So people say, 'Oh, you're doing it for the money…it's not without it's prerequisites.
And second of all, I think this conversation about paying, not paying is just so interesting to me because men use their bodies – they become plumbers or they're electricians or they're cutting down trees or they work in mines. And they can get very sick or injured from doing those jobs. But when a woman is doing something that involves her body, we need a royal commission, a parliamentary committee, a senate committee, we need 500 experts and people to testify just to see if that's an okay thing to do. But no one ever questions if someone working in a mine in Nunavut who is getting frostbite and needs a toe amputated is doing the right thing because that person is bringing home money for their family.
I'm from a very blue collar town, which has done a really interesting transformation over the last couple of years because the jobs are no longer there. And I think about my friends who are still living there. And say, for example, your mat leave is up and you want to stay at home and make some money on the side, if you only have a high school or college education, your options at that point are, 'I can go back to work at Walmart or Starbucks, or maybe I could try some sort of online enterprise, or maybe I could become a surrogate and help out a family.' If that person were getting paid $30,000 – and let's be honest, $30,000 in 2018 is not going to get you that much. I find the conversation is very interesting because there's a gendered element to it, there's a class element to it, there's all kinds of different elements to it.
But the one thing I think people should understand is a surrogate who is really invested in the process, can't just arrive to the starting line as is. You really need to do a lot of background work. And once you get to the starting line, there's no guarantee you'll get pregnant. Maybe just take that factors into consideration before making judgements."
Stephanie's favourite parenting advice
"It's just 'Say yes more than you say no.' So if your son, like mine on the weekend, wanted to take a maxipad and use it as a bandaid, say yes. My son likes to take my nail polish and do my nails or tries to do my hair. Sometimes when he cuts the fruit, it's not exactly spherical, but whatever – say yes more than you say no. It's way less stressful and you'll make more memories."
Are you a fan of the show? We'd dearly love your support.
Click here to visit our Patreon page and find out how you can become of a patron of the show to help us cover our costs. For as little as $1 per month you can help ensure the podcast will always be available.
Here are all the ways you can subscribe and listen to our show:
Subscribe to The New Family Podcast on SoundCloud
Subscribe to The New Family Podcast on Stitcher Radio
Subscribe to The New Family Podcast by RSS
Please follow and like us:
---
---
---