Sure, it might help to have a napkin sketch for following along with the evolution of this family. After all, Laura and Ely started out as roommates, sharing expenses and parenting duties. But as they often do, things changed, and what's emerged — through some heartache and misunderstanding — is a happy couple with a growing family.
I had been married for five years when I moved in with my boyfriend.
OK, we weren't exactly dating at the time. After discovering that — to the detriment of our health — our new apartment was surrounded by smokers, my ex-husband, Seb, and I started looking for a place that better suited our family's needs.
When we learned that one of our closest friends, Ely (a single father with 50/50 shared custody) was also looking to move, it just made sense to look for a place together. Why not share the expenses that come with parenting, combine our resources, and relieve some of the stress and burden that can come with having young children? His son, Lowell, was four and we had a three-year-old boy, Alistair, and a one year old girl, Luna.
The kids had already been having sleepovers every weekend for months, so the transition was rather easy. I was (and still am) a stay-at-home parent, so the extra household income really took some weight off. I took over some of the caregiving tasks for Ely's son, like bringing him to daycare on mornings when Ely had to work early. We also worked together to babysit for each other so each parent could get some time off.
The household ran smoothly at first, enough so that I got pregnant with my third not long after we all moved in together, but as time went on the new arrangement started to highlight some of the ways that my husband and I parent differently. I realized that Ely and I worked better as a parenting team, where my ex often undermined my authority.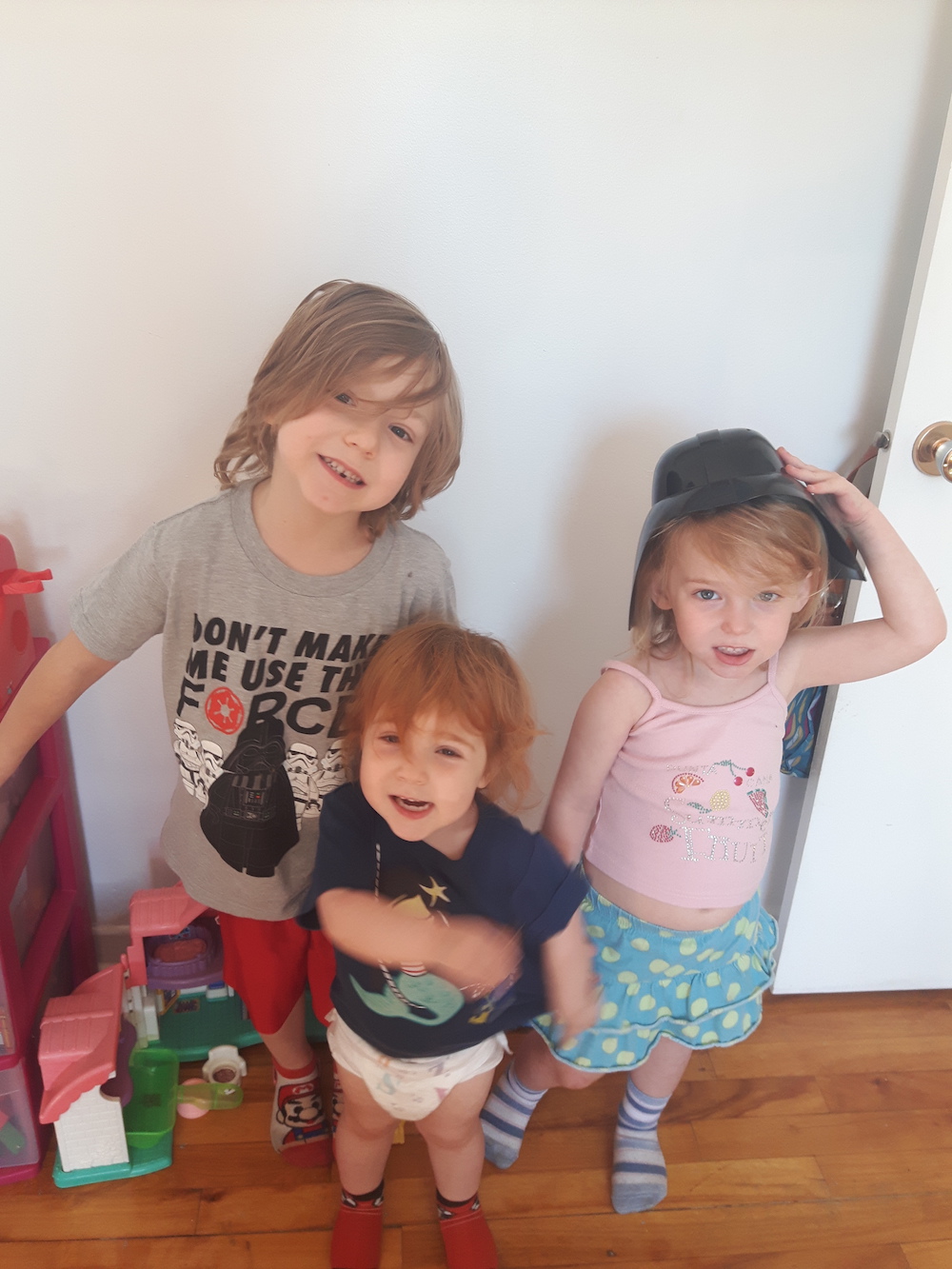 Not long after we moved in together I also realized that I was falling in love with Ely. I'm polyamorous, so this was not out of the ordinary, but while my ex had said when we started dating that he accepted my nature he began to struggle with it after we got married. The topic of polyamory (like our relationship) had been closed for discussion for the five years we had been married.
Seeing my feelings for Ely grow finally pushed Seb to understand that this is a part of who I am, and he finally agreed to open our marriage so I could date Ely. I was ecstatic, but it was short lived as it was painfully obvious that Seb didn't truly want us to date and would do everything in his power to keep us from having any time alone together, despite Ely giving Seb and I time for our own dates.
After that things started to go downhill. There were increasing arguments between Seb and Ely over everything from finances to Ely's seeking someone else to date (because it hurt me that I couldn't date him, so he shouldn't seek anyone else apparently). I felt stuck in the middle.
I also started to have a witness to some more problematic aspects of my marriage, like the fact that I had little to no control over my own finances to the point that my ex had my bank card more often than I did. Living with Ely gave me a perspective on my marriage that I would not have had otherwise, and I slowly started to see the ways in which my ex was manipulating me emotionally and financially; how much he was in control of every aspect of my life.
Following the birth of my daughter, Evelyn, we went our separate ways and Seb and I moved out of the city to live in his parents' rental unit, where we were planning to rent-to-own. Unfortunately the marital issues I had begun to notice became even harder to ignore, and the household no longer felt complete without Ely and Lowell there. They had become part of the family and it made me sad to live apart from them.
After six months apart we decided to give it another try and moved back in together. Another six months later — after considering it for a year and a half — I finally gathered my courage and asked for a separation from Seb.
As much as I will always care about him and consider him and my ex in-laws family, I could no longer pretend that the relationship was healthy. I knew that I had to show my children a healthier role model. I could no longer ignore what I still hate to admit was financial abuse.
Asking for the separation was one of the hardest and most heartbreaking things I have ever had to do, and I'm still not certain I would have been able to keep my resolve had it not been for Ely being in the house and knowing that he had confirmed that the issues weren't just in my head.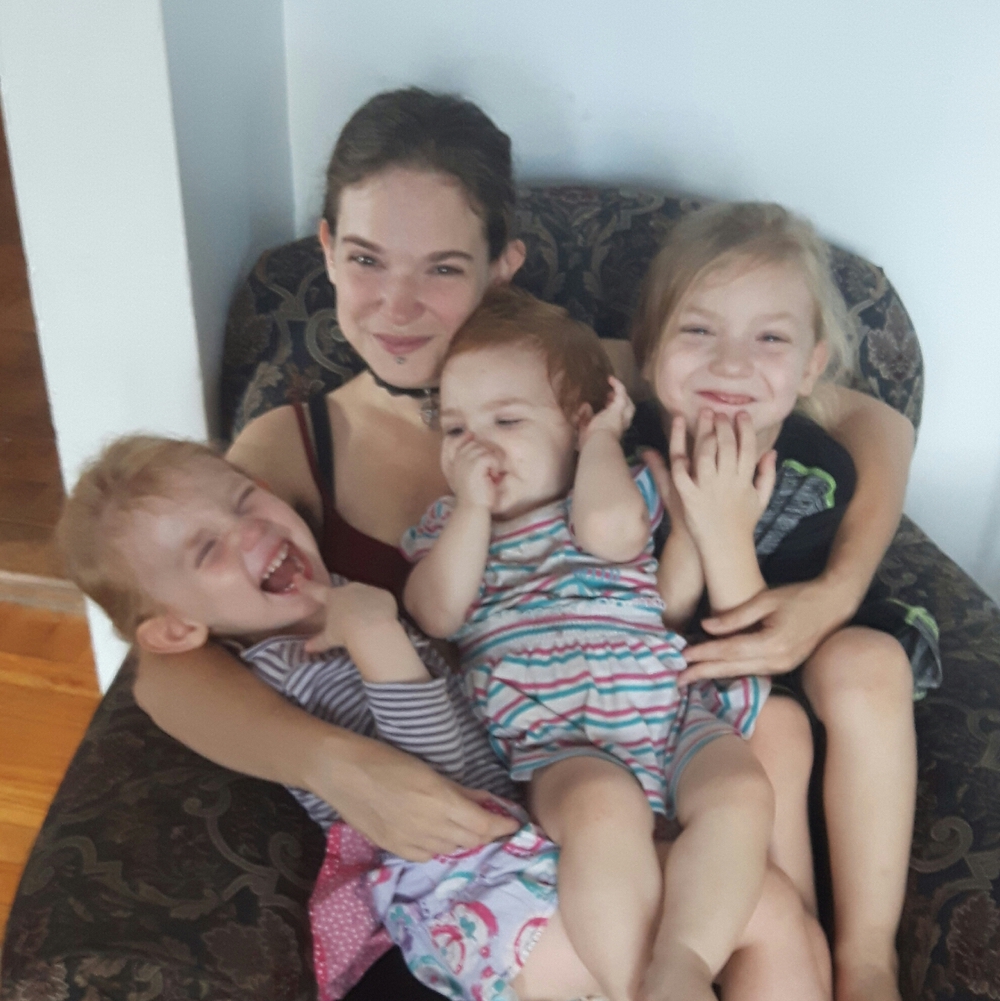 Of course once I asked for the separation, Ely immediately decided to move out, too, to avoid getting involved in any drama, especially since he and Seb had been like brothers for years. But Seb convinced him to stay and help me financially. Honestly, I'm not sure how I would have managed without him.
Even though things were platonic (though flirtatious) between Ely and I at the time, we still heard rumours from every direction that I had left my marriage for him. More than a year later my ex in-laws have still not spoken a word to me. We finally had to dispel the rumours of our "affair" and explained to those who mattered why I ended my marriage.
A few months after my ex moved out, Ely and I started dating again, and now — after an eight-year friendship, more than three years of co-parenting, and nearly a year of dating — I am pregnant with the sixth child in our blended family!
I am thriving in a way I hadn't in a long time. The kids are adjusting well to having two homes even if my ex is still struggling with my new-found happiness. Our lives may not be perfect. We still struggle with a great number of issues from our pasts, but I finally feel like I have a partner who supports me and loves me as I am.
Thanks to my roommate I was able to finally leave my unhealthy marriage, and thanks to my boyfriend I am learning how to have a healthy relationship again. I am so thankful to Ely for giving me the emotional and financial support I needed to become a healthier parent for my children, and I'm hopeful that our relationship will continue to flourish.
This is #1000families post number 237. Do you have a family story of your own to contribute to the 1,000 Families Project? Or do you know a family that might want to do so? Learn more about how the series got started and how to get involved here. You can find all of the #1000families posts here.
Please follow and like us:
---
---
---