Podcast: Play in new window | Download
Thanks so much for coming by to check out Episode 195 of The New Family Podcast where we talk to a parenting writer and mother of four about how parents can be happier in their day-to-day family lives.
Too often the everyday experience of being a parent feels like a race against a clock you didn't set. We frantically hurl ourselves through morning routine, drop-off, work, pick-ups, kids' activities, grocery shopping, dinner, housework and homework duty. My guest on this episode of the podcast asked herself what it would take for this whole thing to suck a little less so we can get more joy out of the life we've chosen with the children we love.
I'm joined by esteemed parenting writer and editor, KJ Dell'Antonia, whose work you may know from the likes of Slate and the New York Times Motherlode blog. She's got a great new book out called How to Be a Happier Parent, realistically subtitled Raising a Family, Having a Life and Loving (Almost) Every Minute of It.
Here are some resources related to this episode: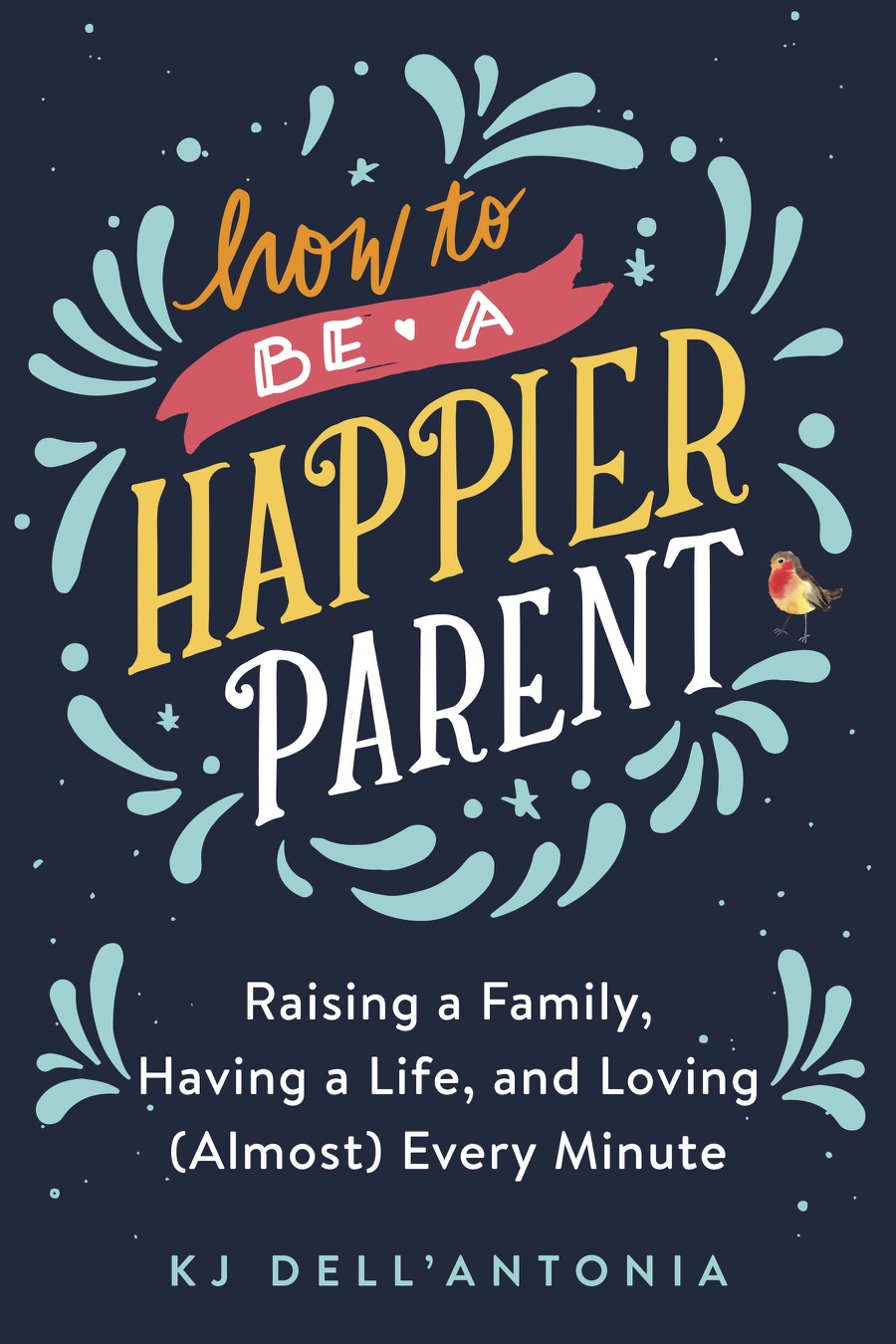 How to be a Happier Parent: Raising a Family, Having a Life, and Loving (Almost) Every Minute
#AmWriting with Jess & KJ podcast
Related Episode: How Not To Lose It When Your Kids Push Your Buttons
Related Episode: Why You Should Ignore Your Kids More
Related Episode: 13 Habits of Mentally Strong Parents
KJ's Parenting Advice

"The best piece of parenting advice I've ever received was 'don't make a threat unless you're going to carry it out.' That was from my oldest son's preschool teacher when he was at a ripe old age of probably four, and he's stomping around and he won't get his coat — I don't even remember. And I say 'If you don't do that right now, we're not going ice skating this afternoon.' And he stomps off in the other direction and the preschool teacher looks at me very sadly, and says 'You know you can't go ice skating now, right?' And I was like 'Uggghhh.' She was so right! The funny thing is my son remembers that, his friend that we were supposed to go ice skating with remembers that, the parent of the child remembers that — because it was huge, we had this big plan. And when we pulled in to the driveway instead of the pond, you would've thought the world had ended. But it paid off."
Are you a fan of the show? We'd dearly love your support.
Click here to visit our Patreon page and find out how you can become of a patron of the show to help us cover our costs. For as little as $1 per month you can help ensure the podcast will always be available.
Here are all the ways you can subscribe and listen to our show:
Subscribe to The New Family Podcast in iTunes
Subscribe to The New Family Podcast on SoundCloud
Subscribe to The New Family Podcast on Stitcher Radio
Subscribe to The New Family Podcast on these other Android Directories
Subscribe to The New Family Podcast by RSS
Please follow and like us:
---
---
---