Podcast: Play in new window | Download
Thanks so much for coming by to check out Episode 196 of The New Family Podcast where we talk to an educator and mother of three about how families can find a more sustainable way to consume and shop as kids prepare to go back to school.
If you're listening to this around the time the episode goes live on August 20th, it won't have escaped you that it's back-to-school shopping season. So while the wisdom here applies any time of year, I thought it would be a great time to have Rebecca Saha on the show to talk about how to approach all of this in a more sustainable way. Rebecca is a mom of three, a teacher-librarian, the co-owner of an online kids' resale shop called iSpy Clothing. She's passionate about educating other families about the human and environmental costs of fast fashion, and the advantages of living — and shopping — more sustainably. Rebecca shares her tips on how you can more mindfully cloth your family and have fun doing so.
Here are some resources related to this episode:
Related Episode: Raising Kids With Gratitude
Related Episode: Why We Should Spend Less Money on Our Kids
Related Episode: Could You Give Away 70% of Your Stuff?
Related Episode: Raising Kids in Condos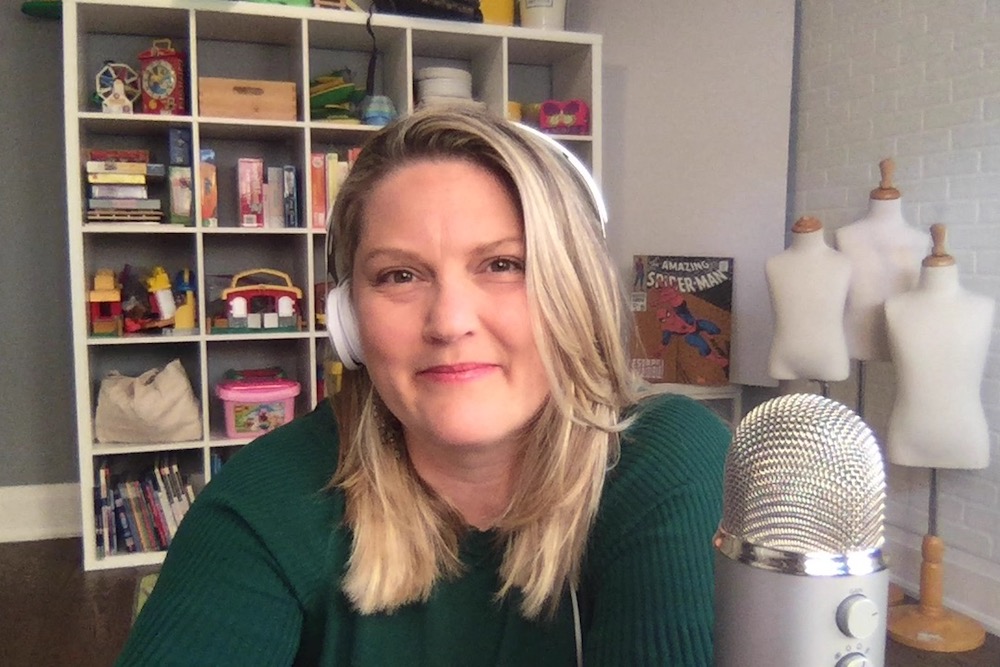 Rebecca's Parenting Advice

"It came early on for me when, as a teacher, I had set my kids up with a playroom that looked like Montessori meets kindergarten. I mean, it was tricked out. I had some mom friends over, including some friends of my sister's, and this really thoughtful mom said to me, 'When kids have so much, how can anything be special?' And it really resonated with me. Having one doll that is your special doll that you take everywhere versus having a bin of dolls is the comparison that I would make now, looking back. That question shaped me moving forward as a parent, making decisions about what I provided for my children."
Are you a fan of the show? We'd dearly love your support.
Click here to visit our Patreon page and find out how you can become of a patron of the show to help us cover our costs. For as little as $1 per month you can help ensure the podcast will always be available.
Here are all the ways you can subscribe and listen to our show:
Subscribe to The New Family Podcast in iTunes
Subscribe to The New Family Podcast on SoundCloud
Subscribe to The New Family Podcast on Stitcher Radio
Subscribe to The New Family Podcast on these other Android Directories
Subscribe to The New Family Podcast by RSS
Please follow and like us:
---
---
---